Canada: Saskatchewan Officials Send Greetings for Falun Dafa Day
June 01, 2016
|
By Minghui correspondent Ying Zi
(Minghui.org) Similar to Ottawa and other regions in Canada, government officials in Saskatchewan, a province in west-central Canada, also sent greetings to Falun Dafa practitioners for World Falun Dafa Day, celebrated on and around May 13. Below are some letters received by Minghui.
Appreciation for the Core Falun Dafa Principles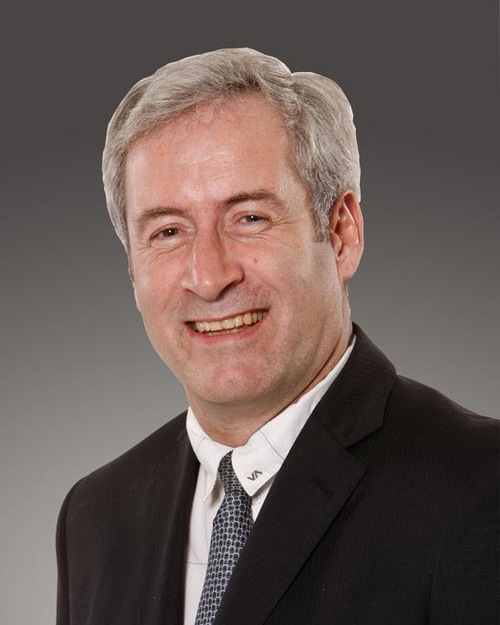 Mark Docherty, Minister of Parks, Culture and Sport for Saskatchewan, sends best wishes for Falun Dafa Month.
Mark Docherty, Minister of Parks, Culture and Sport for Saskatchewan, wrote in his letter, "As Saskatchewan continues to welcome newcomers from around the globe, our growing population is becoming more diverse and our society increasingly multicultural."
He said he had an appreciation for the core Falun Dafa principles of Truthfulness-Benevolence-Forbearance, and would like to send best wishes to all practitioners for Falun Dafa Month 2016.
"Falun Dafa Practitioners Risk Their Lives Simply by Following One's Conscience"
Brad Trost, Member of Parliament in the Canadian House of Commons, wrote in a letter, "Greetings for the Falun Dafa's 24th Anniversary Celebration. I would like to take this opportunity, as the Member of Parliament for the riding of Saskatoon-University, to mark the 24 Year Anniversary Celebration of the Falun Dafa."
He praised the tireless work of Falun Dafa practitioners in Saskatchewan to promote peace and tolerance for the past quarter century. He also thanked the Falun Dafa group for providing the free world with an uncensored window into life under communist oppression.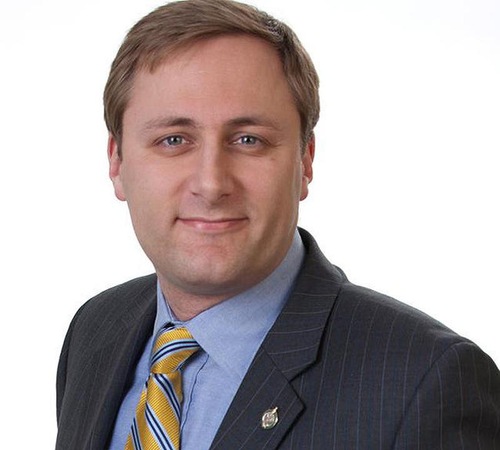 Brad Trost, MP, thanks Falun Dafa practitioners for their contribution to society.
As a multicultural society, Canada is a nation of different religious beliefs and cultural practices. "Sometimes it is easy for us here in Saskatoon to forget that Falun Dafa practitioners risk their lives simply by following one's conscience."
At the end of the letter, Mr. Trost wrote, "On behalf of my colleagues in the Parliament of Canada, I wish to congratulate the Falun Dafa on their 24th Anniversary in our great province."
"We Welcome Falun Dafa to Continue Promoting Harmony, Tolerance, and Compassion"
"I would like to take this opportunity to congratulate the Falun Dafa on the 24th anniversary of its introduction to the public. Through the guiding principles of truthfulness, benevolence, and forbearance, Falun Dafa has benefited its practitioners and society as a whole," wrote Cathy Sproule, Member of the Legislative Assembly (MLA) of Saskatchewan.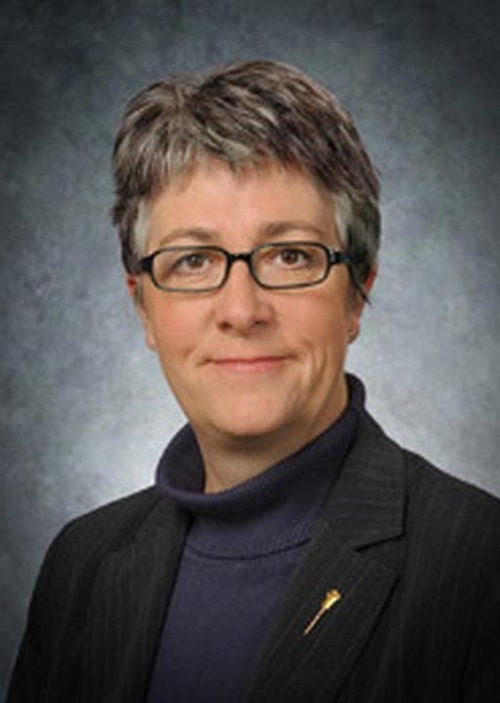 Cathy Sproule, MLA of Saskatchewan, said Falun Dafa has benefited its practitioners and society as a whole.
In addition, Falun Dafa has added to the diversity of Saskatchewan where communities of faith are both valued and free to practice their religion of beliefs. She continued, "We welcome Falun Dafa to continue promoting harmony, tolerance, and compassion and I am happy to see its followers have found a safe place to continue their practice in Saskatchewan."
"I wish you all the best with this year's festivities and celebrations, and I look forward to seeing many more in the years to come," she concluded.