Prison Interferes with Family Visits to Former Police Director
March 26, 2016
|
By a Minghui correspondent in Gansu Province, China
(Minghui.org) Former first-class sergeant Mr. Chen Zhongxuan was sentenced to six years in prison on February 6, 2015, for practicing Falun Gong.
Mr. Chen was taken to Dashaping Prison in Lanzhou City on April 7, 2015. Prison officials at first refused to allow his family to visit him at all. It took his family six months before they were given permission to see him. However, the long-awaited visit was cut short by the guards after they said only a few sentences to each other.
Prison instructor Liu Pingchuan said to his family, "You have to help change Chen Zhongxuan's mind. You can't say anything that is not allowed. You cannot mention Falun Gong."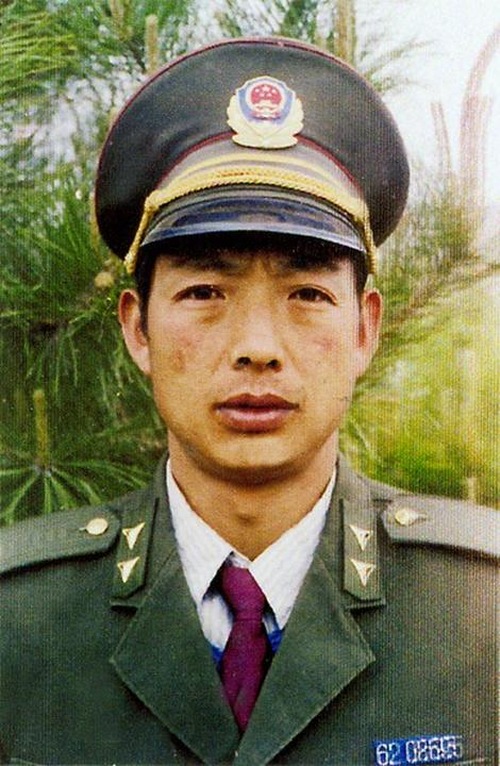 Mr. Chen Zhongxuan
Family Denied Visiting Rights
Mr. Chen's family went to the prison several times and tried to see him, but prison officials said they could not because he refused to give up Falun Gong. His wife was finally allowed to see him for just a few minutes on September 22, 2015, after having applied to visit many times. Guards cut their visit short.
Later, a prison official went to Mr. Chen's hometown to take a photo of his 90-year-old mother. They planned to use the photo to force Mr. Chen to give up his belief.
When Mr. Chen's family visited him in October and November, they were strictly monitored by the guards. They were warned that they had to help "transform" him and could not mention Falun Gong.
Mr. Chen's family was notified that they were not allowed to visit him in December 2015 or January 2016.
Sentenced to Six Years
Mr. Chen was arrested on September 19, 2014, for practicing Falun Gong. He was sentenced to a six-year prison term in the Baiyin District Court on February 6, 2015. He was taken to Dashaping Prison on April 7, 2015.
Mr. Chen, his wife, and his three sisters were persecuted repeatedly for practicing Falun Gong since the onset of the persecution in 1999.
Mr. Chen, 54, graduated from the Gansu Province Police Academy. He was a first-class sergeant in the Huining County Police Department and served two terms as a station director.
He started to practice Falun Gong in 1998 and followed the Falun Gong principles of Truthfulness-Compassion-Forbearance. He was highly regarded as a valuable employee and recognized as a model worker.