(Minghui.org) The Divine Land Marching Band in Malaysia, consisting of 40 local Falun Gong practitioners, participated in the Independence Day parade in Selangor, Malaysia, on August 31, 2015, which marks the 58th anniversary of the nation's independence. The Falun Gong entry won the "Best Marching Band" award.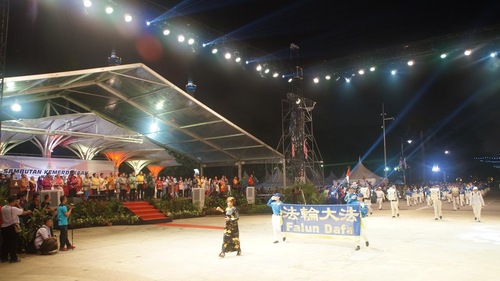 The band passing by the VIP stage.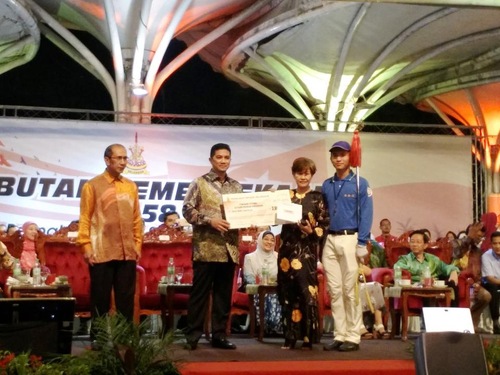 Mohamed Azmin Ali, the Menteri Besar of Selangor, issues the award to Falun Gong practitioners.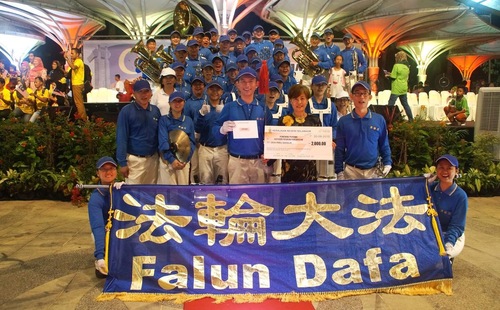 Group picture of the band
Sixty-one groups from each level of the government in Selangor, public schools, and non-government associations performed at the parade.
When the Falun Gong group passed by the VIP stage, the host introduced them to the spectators: "Falun Dafa is a great practice. It purifies people's hearts and brings about good health. This band would like to introduce the wonderful and healthy lifestyle to society."
Selangor is the most populated state in Malaysia, and is the home of Kuala Lumpur International Airport and Port Klang—the largest port in the country.