(Minghui.org) Shen Yun Performing Arts performed ten shows in Toronto and Vancouver on January 16-25 as the last stops on their Canadian tour. Chinese audience members were awed by the authentic Chinese culture that Shen Yun has displayed with high artistry and pure beauty. They hoped that one day Shen Yun will bring traditional values back to mainland China.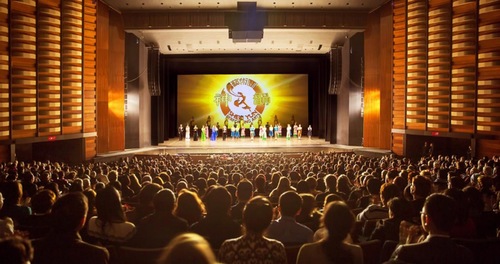 Shen Yun performed six shows at the Sony Centre for the Performing Arts in Toronto on January 21-25, 2015.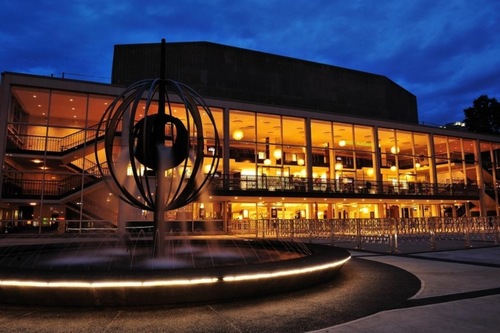 Shen Yun performed four shows at the Queen Elizabeth Theatre in Vancouver on January 16-18, 2015.
Reviving Authentic Culture with High Artistry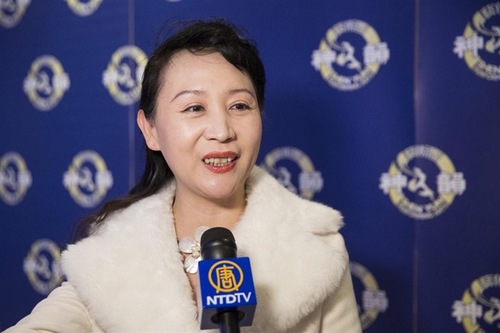 Sheng Xue, President of the Federation for a Democratic China, lauds the efforts of Shen Yun artists to revive authentic Chinese culture.
The President of the Federation for a Democratic China (FDC), Sheng Xue, attended the performance in Canada with two friends. She sees Shen Yun almost every year. She said, "Shen Yun has become a part of life for many people."
Ms. Sheng explained why she thought Shen Yun has been successful and many people have been touched by it, "There are a few reasons. First, traditional Chinese culture has been seriously destroyed after the communist totalitarian regime was established. But Shen Yun is leading the return of traditional Chinese culture. People all over the world also really hope to learn about the true traditional Chinese culture. Therefore, Shen Yun became the only choice."
"Another reason is that the artistry and high level, and the pure beauty shown through music and dance, were an enjoyment to many people. This enjoyment is universal and is not bounded by nation, political standing, ethnicity, color, or language," she continued.
"Another point is that the Falun Gong's opposition against the persecution has gained more and more awareness. The art that this group brings to people will also gain the attention of many people. This attention also allows Shen Yun to bring out her effects."
Regarding the influence of the historical stories and legends in the show on Western society, she said, "The artistic design of Shen Yun is entirely based on a few goals, which include to be entirely based on the history, and to spread the power of compassion and a sense of beauty. It encourages beauty and compassion within people. Those are not bounded by ethnicity or color. This is a common need of people."
She added that Shen Yun can definitely go to China in the future. Once it goes there, she could imagine that many people would be awed by the artistic and sensational aspects of Shen Yun. It will also be a great encouragement for people to become better and more compassionate.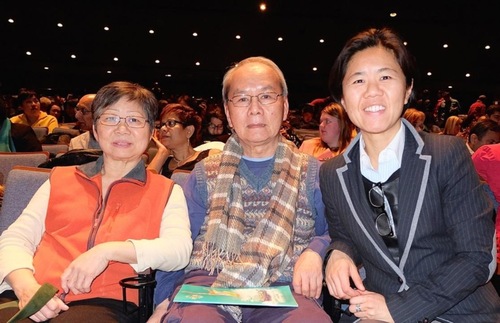 Toronto city councilor Kristyn Wong-Tam brought her parents to the performance in Toronto on January 23.
Toronto city councilor Kristyn Wong-Tam has been hoping to see Shen Yun for several years. This year, her wish was fulfilled, and she attended the performance in Toronto with her parents on January 23.
"The dancing is wonderful and the music is quite lovely," she said.
"I would like to learn more about Chinese culture, dance, and music, so for me it's a real treat,"
"Saving the Traditional Culture of China"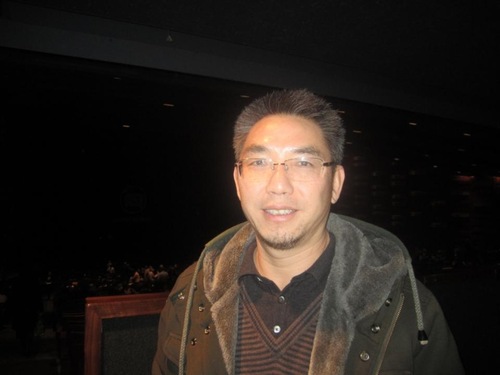 Shen Yun's artistry and spirituality exceeded the expectations of Mr. Lai, who works in the legal field.
Mr. Lai, a legal professional, said after attending the performance in Toronto, "It totally exceeded my expectations for both the artistry and spirituality."
He shared his feelings, "[Shen Yun] is spreading traditional Chinese culture worldwide. It is saving the traditional culture of China."
"Nowadays, many traditions in the society have been disappearing. Especially because of the cultural trend and policies in China, it is very hard to see a culture this authentic in China. From this aspect, Shen Yun is a kind of discovery and salvation [of traditional culture]. It showed many historical stories and classic culture. A lot of them are very deep."
"The values of Truthfulness-Compassion-Tolerance in the performance are very good. Truthfulness-Compassion-Tolerance are the highest level of compassion."
Mr. Lai thought that Shen Yun artists have designed the performance very well, from the greater cultural theme to the smaller detailed dance art. He appreciated their efforts, "They have made great contributions."
Demonstrating Selfless Compassion
Member of the Workers' Action Centre, Liu Beixi, was touched by the compassion shown in the performance of Shen Yun. He believed it is "very important" that Shen Yun spreads the values of Truthfulness-Compassion-Tolerance.
"I think compassion is very important. Sometimes we talk about it as being friendly. But that is just not to have conflicts with others but not to care for others from the heart. However, the compassion shown by Shen Yun is very caring for others. It is to think for others first and to do a certain thing for the benefit of others."
He continued, "From Truthfulness-Compassion-Tolerance, tolerance is also very important. In Canada, especially in Toronto, we all come from different places and have different cultures. I think that if we cannot be inclusive for others and for the differences that others have from us, we can hardly live together harmoniously...Our quality of life would not be high if we cannot live harmoniously."
He said at the end, "I was very drawn into it. It has left beautiful memories to me. Next year, I have to remind myself to come back to see Shen Yun."
True Art that Comes from the Heart
Mr. Hao and his wife come from Beijing as tourists. After the performance, they went to the journalists to express their excitement.
"So Great!...This is true art! This is art! And it comes from their heart." Mr. Hao exclaimed.
Speaking of the fact that he saw true Chinese culture outside China, he said, "Honestly, I'm both happy and sad." He explained that seeing the traditional culture of his own country should not be something new for a Chinese man who is over seventy years old. But he cannot even see it in China.
He continued, "But I'm also happy that I saw the culture of my ancestors today. People should not forget their heritage. I saw how my ancestors were today."
"After watching Shen Yun, I'm so happy! I've been enlightened all of a sudden!" He laughed, "So worth it! So worth it!"
He said, "Shen Yun should go back to China! [They] should perform in China."
Mrs. Hao also praised Shen Yun, "So great! This is the first performance without any political element that I have ever seen in my life. So great! The skills are high!"
"I have a lot of feelings. This kind of high skilled performance cannot be seen in China. This is really true art!" She said with excitement, "The cooperation between the people and the backdrop is so clever! I have never seen it. Never seen it in China."
Mr. Hao was glad that he saw Shen Yun while traveling in Canada. He said, "We are very lucky. Very lucky."
Restoring the Root of Humanity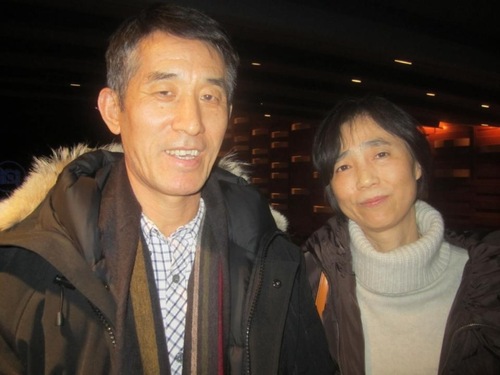 Mr. Jiang and his wife were awed by the traditional values presented in the performance.
Mr. Jiang saw Shen Yun on January 25 with wife Ms. Wang. He felt "proud" and "uplifted" to see that many people came to see traditional Chinese culture through Shen Yun.
Ms. Wang commented, "Very awing...The performance is very lifelike that it displayed the traditional culture and history of China very realistically."
Ms. Wang felt that all of the programs in the performance showed a kind of compassion. She said, "People should be compassionate. Being kind will bring rewards. Shen Yun showed that this kind of theme and spirituality are the traditions of China. It is touching. It is uplifting that they use this method to show these traditions. It is especially awing that it is being spread on the stage overseas."
Mr. Jiang added, "It's not only the root of traditional culture. It's also our root, the root of our [ethnicity]. Truthfulness-Compassion-Tolerance are our root. They are the basic qualities for a person."
Mr. Jiang also talked about the current situation in China. He said, "The moral atmosphere in the society is degrading. Only personal gains are being pursued. What do we do then? What does our China do? We should start from the root. Just like how [Shen Yun] does it...Culture is the root of a nation. What [Shen Yun] does is this return of the root. It leads to the purification and cleansing of the human mind. It purifies the atmosphere of the society."
They said together, "China is in need of this right now. China is in this juncture now. It needs this kind of power of righteousness and return of the compassion in the human heart."
He finally added, "Shen Yun artists are doing very well and very successfully. Hopefully they can continue to spread and promote our traditional Chinese culture."
Clever Way of Spreading Chinese History and Culture
Sunny Tan, a student studying in Canada, saw three of the four performances of Shen Yun at the Queen Elizabeth Theatre in Vancouver. After the last performance was over, she stayed in the lobby of the theater and wished to thank Shen Yun performers in person.
She said, "I feel that Shen Yun performers worked so hard. Because a minute on stage takes ten years of effort behind the stage. I used to study dance, too, so I know they are quite hardworking...I really want to see Shen Yun performers...I just want to express my appreciation to them."
She expressed, "I'm quite surprised that Shen Yun can present Chinese history and culture through the art form of dance. Because when I went to school in China, I wouldn't like it when I had to study history. But this form that Shen Yun uses is easier for people to understand and gives people a deeper impression...I feel that Shen Yun should really go to China and let the students in middle and elementary schools learn the true Chinese history and culture."
Shen Yun will continue its world tour with performances all over the world. For more information on tickets and dates, please visit http://shenyun.com.