Falun Gong Practitioners in Malaysia Hold Truth Clarification Activities
December 14, 2014
|
By a Falun Gong practitioner in Malaysia
(Minghui.org) Falun Gong practitioners in Malaysia held a series of truth clarification activities at Taman Metropolitan Kepong on December 6, 2014, the eve of the 2014 Falun Dafa Experience Sharing Conference. The activities included a parade, a group exercise, and a petition signature collection asking the United Nations to stop the Chinese Communist Party (CCP) from harvesting organs from living Falun Gong practitioners in China.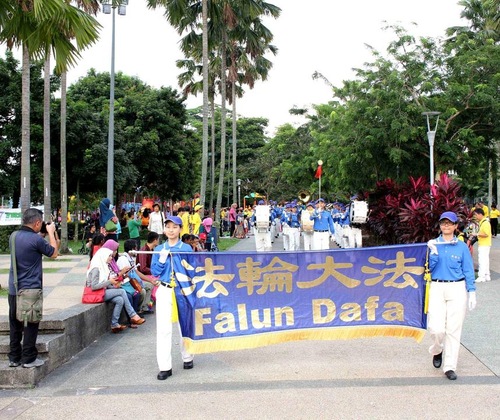 Tian Guo Marching Band at Falun Gong parade at Taman Metropolitan Kepong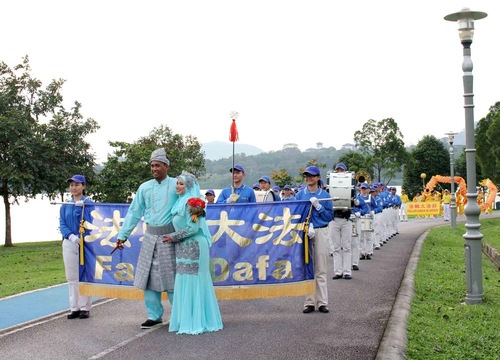 A newlywed couple poses for a photo in front of the Falun Dafa parade.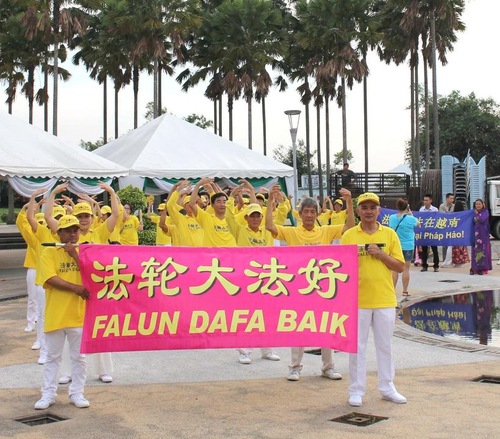 Falun Dafa parade procession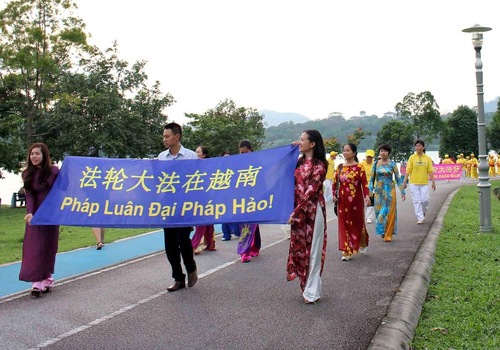 Falun Gong practitioners from Vietnam participate in the parade wearing traditional costumes.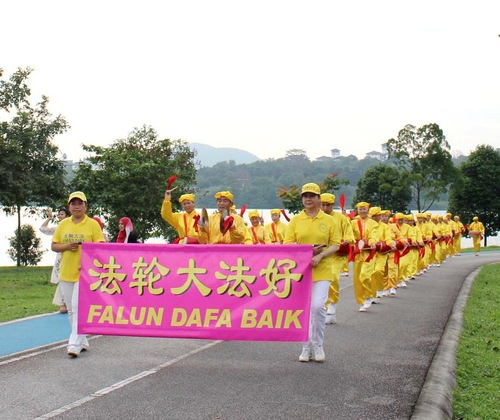 Waist drum troupe in Falun Dafa parade procession
Dragon dance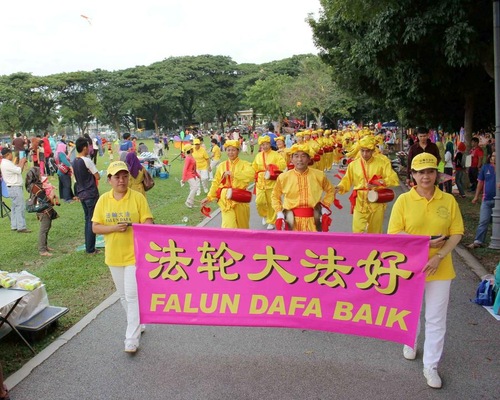 Waist drum performance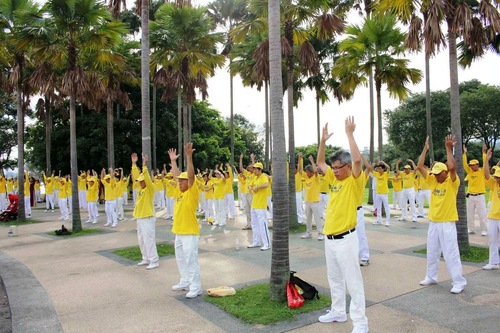 Falun Gong practitioners do group exercises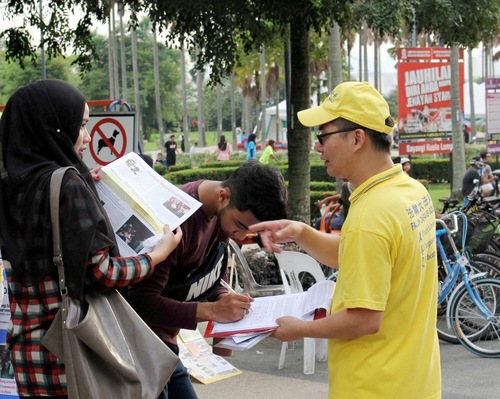 Signatures collected on petition calling for an end to the CCP's organ harvesting crimes.
Many people signed the petition as soon as they heard about the CCP's organ harvesting from living Falun Gong practitioners. They asked for more information about it, and strongly condemned the CCP's atrocity. One local businessman encouraged Falun Gong practitioners to come every day to collect signatures. He said that the more people know about it, the sooner the crimes will stop.
The Falun Dafa parade, headed by the Tian Guo Marching Band, proceeded around the park, and provided information about Falun Dafa. The dragon dance, Falun Gong exercise demonstration, and waist drum performance received warm feedback from spectators.