Mr. Zhu Zuoxin and Mr. Cao Baoxian Imprisoned and Deprived of Visitation Rights
April 07, 2013
|
By a Minghui correspondent from Zhejiang Province, China
(Minghui.org) Mr. Zhu Zuoxin and Mr. Cao Baoxian are from Jinhua City, Zhejiang Province. They were both sentenced to prison and have been imprisoned for over a month. The prison authorities won't allow their families to visit and they can't write to one another. The guards drove away their visiting family members and both families are worried about them.
Mr. Zhu Zuoxin was arrested on May 26, 2012, and Mr. Cao Baoxian, on July 29, 2012, by officers from the Jindong District Domestic Security Division, Jinhua City. They were being held at the Jinhua City Detention Center.
On September 28, 2012, the Jindong District Court sentenced Mr. Zhu to four and a half years in prison and Mr. Cao to one and a half years in prison. Their families were not notified. Mr. Zhu filed an appeal; however, the Jinhua City Intermediate Court upheld the original sentence.
On January 31, 2013, Mr. Zhu was taken to the Zhejiang Province No. 4 Prison, and Mr. Cao was taken to the Zhejiang Province No. 2 Prison.
The family of each man was notified that their visitation day would be the first Saturday of each month. Mr. Zhu's brother traveled 120 miles from Jinhua City to Hangzhou City, to visit him. The prison guards refused his request to see his brother. Two of the guards, Sun Yanjun and Wang Jucheng, said, "Zhu is under strict supervision. No one is allowed to visit him." Chief Qian of the Yuhang District Domestic Security Division threatened Mr. Zhu's brother by saying, "You will be in trouble if I ask our officers to take you to the police station."
The prison authorities have contradicted themselves in what they have said and done. They have deprived Falun Gong practitioners of their right to visitors. Mr. Zhu's cannot receive any money from his family because an account hasn't been set up by the prison. Mr. Zhu and Mr. Cao are prohibited from writing letters to correspond with their families.The notice of incarceration for Mr. Cao from the Zhejiang Province No. 2 Prison has not been received by his family.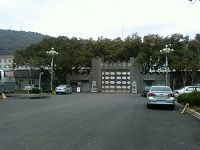 Zhejiang Province No. 2 Prison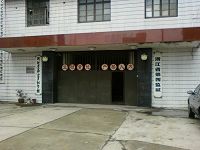 Zhejiang Province No. 4 Prison