Name: Huang Duohong (黄朵红)
Gender: Female
Age: 42
Address: Xiangtan, Hunan Province
Occupation: Stationery Store Owner
Date of Most Recent Arrest: October 28, 2012
Most Recent Place of Detention: Xiangtan City Detention Center (湘潭市看守所)
City: Xiangtan
Province: Hunan
Persecution Suffered: Illegal sentencing, forced injections, beatings, hung up, imprisonment, torture, force-feedings, physical restraint, detention in mental hospital, home ransacking, detention
(Minghui.org) Ms. Huang Duohong from Xiangtan City, Hunan Province has been detained at the Xiangtan City Detention Center for over 2 months. Her father passed away on November 20, 2011. The family had requested that she be allowed to see her father for one last time, but their requests were rejected by the police.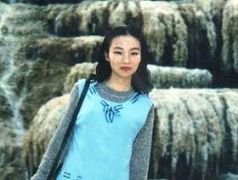 Ms. Huang Duohong
Ms. Huang Duohong started to practice Falun Gong in 1996. After that, all the diseases she had were healed. Since the Chinese Communist Party launched the persecution of Falun Gong in July 1999, Ms. Huang has been arrested and detained several times. She was brutally beaten because she went to appeal in Beijing.
Tortured Both Physically and Mentally at Baimalong Forced Labor Camp
Since July 1999, Ms. Huang's house has been ransacked by the police many times. Her computer and other valuable belongings were confiscated. Ms. Huang was sentenced to a forced labor camp for two years in 2001. She was taken to the Baimalong Forced Labor Camp, where she was severely persecuted. By September 2002, her entire body had become black and blue because of the physical torture. She was in such pain that she couldn't touch the bed at all.
To protest the mistreatment, Ms. Huang started a hunger strike. Prison guard Zhu Rong ordered inmate Liu Xiaoyu to stuff Ms. Huang's mouth with a dirty cloth. Liu also slapped her in the face and kicked her lower body for several hours. After that, her lower body became swollen. In addition, Ms. Huang was also hung up continuously for several days and nights. Then both hands were tightly tied to the bed, and she couldn't move at all. This made it very difficult for her to breathe, and her body began to twitch.
Terrified by Xiangtan City 610 Office personnel and local police, her husband was forced to divorce her in 2004. Without Ms. Huang's consent, all their savings, the house, and other valuable items were taken by her husband. When Ms. Huang was released, she was forced to leave home and go from place to place in other cities for six years.
Arrested at a Friend's House
On August 19, 2011, Ms. Huang went to visit Mr. Li Zhigang, who is a practitioner and a former assistant researcher and military officer at the Computer Research Center of the University of National Defense Technology. They were both arrested by officers from the Chaoyang District police in Changsha City. Ms. Huang and Mr. Li were later transferred to the Hunan Province Law Enforcement Education Center, where they were subjected to brainwashing attempts. Ms. Huang was then transferred to Xiangtan City Sanjiaoping Detention Center.
Ms. Huang went on a hunger strike to protest her detention. She was force-fed for one month. Five or six people pushed her to the floor to force-feed her, making it very difficult for her to breathe. She is emaciated due to the torture. Detention center officials took her to the Xiangtan City Mental Hospital on September 23 and force-fed her with milk. Because of Ms. Huang's failing health, detention center head Liu requested that Xiangtan 610 Office officials release Ms. Huang, but the request was denied. She was taken back to the Xiangtan Detention Center on September 27. In the beginning of October, Ms. Huang was taken back to the mental hospital and injected with unknown drugs. On October 28, she was taken to the city hospital for a medical exam by Zhao Yuefeng, an official from the Xiangtan 610 Office. Despite her being extremely weak, she managed to escape.
A large number of police and community officials were deployed to search for Ms. Huang. Each of them was provided with a photo of her. Practitioners who knew Ms. Huang had their homes ransacked. The police also monitored her home and her stationery store. They also tapped her telephone lines.
Arrested Again
On the evening of October 28, 2012, around 7 p.m., dozens of police officers from Hengyang Domestic Security Division, Leiyang 610 Office and Domestic Security Division, and Caizichi Police Station surrounded practitioner Ms. Xiong Qiuling's house. The police arrested Ms. Xiong and her visitor Ms. Huang. Later that evening, Ms. Huang was taken away by officers from Hengyang Domestic Security Division and sent back to Xiangtan for detention.
Two months later, Ms. Huang's family members were allowed to visit her. They were only allowed to bring her a few pairs of socks and pants.
Ms. Huang's father passed away on November 20, 2012. Her brother had asked Zhao Yuefeng to let her see her father for the last time, but even that request was denied. Until now, Ms. Huang still doesn't know that her beloved father has passed away.
For more details about the persecution of Ms. Huang Duohong, please read:
"Ms. Huang Duohong in Xiangtan City on a Hunger Strike for Nearly Two Months (Photo) " http://en.minghui.org/html/articles/2011/10/28/129045.html
"Agents from Xiangtan 610 Office Initiate Extensive Search for Ms. Huang Duohong, Who Escaped from Detention" http://en.minghui.org/html/articles/2011/12/15/130140.html
Perpetrators' Contact Information:
Shen Yu, head of Hunan Province 610 Office: +86-731-82219065(Office), +86-13908468373
Jiang Heping, deputy head: +86-731-82215011 (Office), +86-731-84597005(Office),
+86-13907318701
(Please refer to the original Chinese article for more people and offices involved in the persecution.)