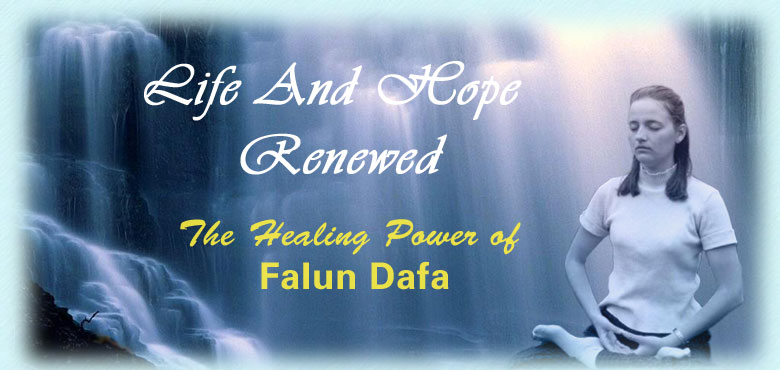 44. Senior Citizen: ^It Is Wonderful To Be Free Of Pain And Sickness ̄
---
  My name is Zheng Shijie. I am 74 years old, and reside in Taiwan. Due to my age, I suffered from numerous diseases all over my body before I practiced Falun Gong. I developed gout after leaving the military in 1977 and had to undergo surgery in 1998 at Taichung Veterans General Hospital after suffering a heart attack. In 1999, due to arthritis, both of my knees swelled up, and walking was painful. I was then admitted twice to the Taoyuan General Hospital and stayed there for a total of 25 days. As a result of taking various medications for the illnesses mentioned above, my kidney function began to deteriorate rapidly. I also developed constipation and insomnia. These ailments caused a great deal of discomfort, and my life was miserable beyond words.

  One day, I found a pamphlet in my mailbox about Falun Gong. After reading it carefully, I was so glad to have come across this wonderful practice. I immediately contacted a local practitioner who assists others to begin the practice, and began doing the exercises and studying the teachings on November 15, 2000. After participating in a nine-day seminar, my body went through an obvious transformation. Right now, I am able to walk confidently, and get up and down stairs with ease. After practicing for six months, the gout, which had bothered me for years, vanished without a trace. I was on a strict diet in the past, but I am now able to eat anything I wish.

  The illnesses I once had completely vanished, and I finally experienced how wonderful it is to be free of pain and sickness. Not only has my health improved, my spirit has also lifted. I am now happier and more optimistic than ever before, and I owe this all to the practice of Falun Dafa.I tried my best to put my experiences down on paper. I truly hope more people can join the path of cultivation and experience for themselves the greatness of Falun Gong.
---