Daqing City Practitioner Mr. Ni Wenkui's Life Is in Danger After Three-Year Sentence (Photos)
August 31, 2007
|
By a practitioner in Daqing City
(Clearwisdom.net) Falun Gong practitioner Mr. Ni Wenkui is from Daqing City, Heilongjiang Province. In the past eight years, he has been arrested and detained multiple times. He was sentenced to three years in prison and suffered inhuman treatment in Hongweixin Prison in Daqing City. After he was released, the local policemen constantly harassed him. His health never recovered and he become weaker and weaker. Now, his life is in great danger.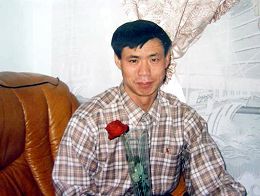 Photo1: Mr. Ni Wenkui obtained good health from practicing Falun Dafa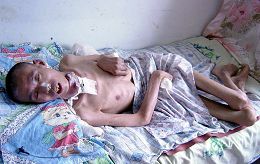 Photo 2: Mr. Ni Wenkui is in critical condition after three years of suffering in Hongweixin Prison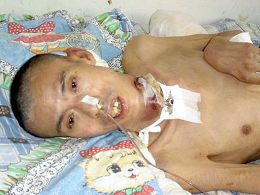 Photo 3: Mr. Ni Wenkui's life is in great danger
Mr. Ni Wenkui was born in February 1962 in Daqing City. He used to work at the No.11 Division of the Well Operation Company under the No.6 Oil Extraction Manufacture in Daqing City. Before practicing Falun Gong, he suffered from severe ringworms. Ninety-eight percent of his skin, including his face, was covered with ringworms. He was unable to sleep well. He had to sleep with clothes on since his skin would bleed and cause him severe pain if it was pressed against the bed. In April 1997, he was sent home by the Wudalianchi Sanatorium and was told that his skin was incurable. He should just wait to die.
Before giving up all hope, Mr. Ni learned Falun Dafa. He gave up cigarettes and alcohol two days after reading the book Zhuan Falun. The ringworms were completely gone after he practiced Falun Dafa for over 30 days. Everyone at his workplace was astonished by the miracle brought by Falun Dafa.
After the wicked Communist Party started to persecute Falun Gong on July 20, 1999, Mr. Ni Wenkui went to the provincial government to appeal for Falun Dafa. Then, his company reduced his monthly salary from 1,500 to 470 yuan as punishment.
In December 2000, he went to Tiananmen Square in Beijing to appeal for Falun Dafa, was arrested and then sent back to Daqing City. He was detained in Ranghu Road Detention Center for 15 days and later in Saqu Detention Center for 45 days.
At around 2 p.m. on November 2, 2002, more than 20 policemen from Lamadian Police Station broke into his apartment through the window, and took him to the police station. They later sentenced him to three years in prison.
Mr. Ni was sent to the notorious Hongweixin Prison for three years. During that time period, he suffered inhuman abuse. He was watched 24 hours per day by four inmates. He was often beaten and not allowed to sleep. He was not allowed to talk to anyone or step out of the cell. He was forced to watch slandering TV programs, and write the so-called "five statements" to give up Falun Dafa. Once, he was pulled out of the cell at midnight, and tortured by over 20 guards.
Mr. Ni suffered tremendously during the imprisonment, and was unable to speak clearly when he was released. He was constantly harassed by local policemen after he was released. He never recovered from the inhuman treatment he endured in prison, and in March 2006, he had to leave home for over ten days to avoid being arrested again by policemen. He became weaker and weaker.
In February 2007, Mr. Ni Wenkui suddenly fell into a coma and was sent to a hospital. During his stay in the hospital, a big tumor was found growing at his throat, which was later removed. However, the wound did not heal well. Mr. Ni Wenkui used to be very healthy and weighed about 65 kg (143 lbs.) before the persecution began. However, he weighs only 30 kg to 35 kg now, and is not clear-minded. He can only digest fluids fed through a tube.
August 18, 2007