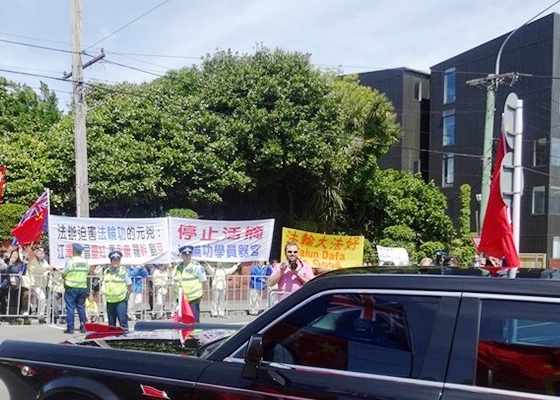 Local media reported that Falun Gong was holding a peaceful protest here in New Zealand while practitioners in China were being brutally persecuted and even subjected to forced organ harvesting. The passengers in Xi's motorcade were unavoidably confronted with large banners exclaiming "Falun Dafa is Good," "Stop Live Organ Harvesting from Falun Gong Practitioners," and "Bring the Main Perpetrators to Justice."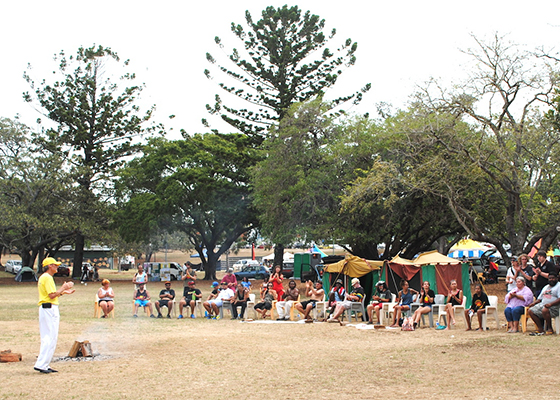 Falun Gong practitioners stood out among over 20 protest groups at the G20 Summit for their peacefulness--no shouting of slogans or burning of flags. One observer commented that the rally was "so well organized and spoke so directly about the issue of injustice in China." He urged the media to report on the persecution of Falun Gong, saying it was important for the world to know about it.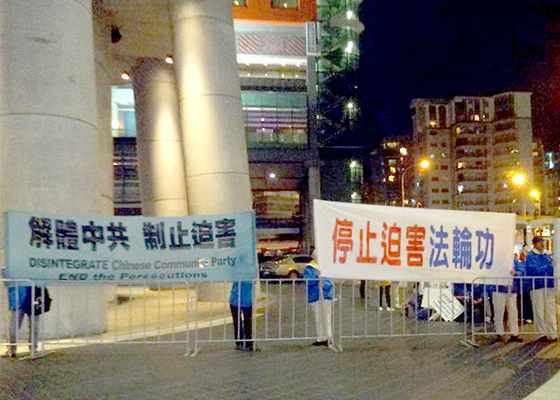 Chinese communist regime officials who visit other countries often see Falun Gong practitioners displaying banners which expose their crimes and persecution. Practitioners in Australia and New Zealand recently protested during such visits, and encountered interference led by CCP agents at each location.
The 2014 annual report of USCC (U.S.-China Economic and Security Review Commission) notes arbitrary detention, torture, psychiatric abuse, and arrest of Falun Gong practitioners as well as harassment of lawyers who attempt to represent them.
Practitioners peacefully holding protest banners during the G20 summit were assaulted by pro-CCP agitators who violently pushed them and attempted to seize the banners. One practitioner was pushed into the path of an oncoming bus.
Practitioners displayed banners reading "Falun Dafa is Good" and "Bring the Perpetrators to Justice" in various locales to get the message directly to Xi Jinping and his entourage: Stop the persecution of Falun Dafa!
~ Falun Dafa in the Media ~
~ People in China Awaken to the Truth ~
~ Accounts of Persecution ~
~ Health Benefits ~
~ Experience Sharing Conferences ~
~ Clarifying the Truth ~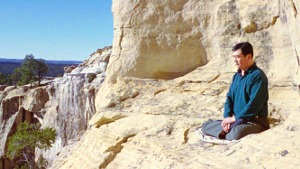 Master Li quietly watching the world from amidst the mountains after leaving New York following July 20th, 1999. (Published January 19, 2000)