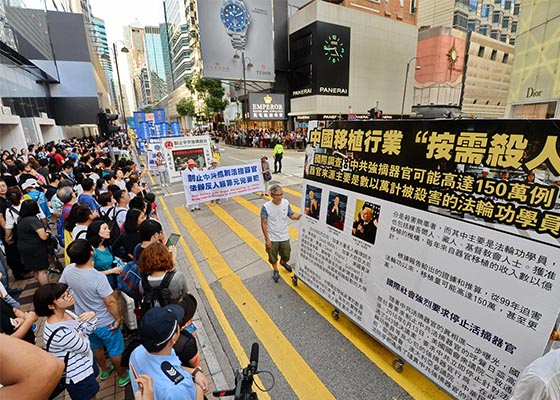 While the Transplantation Society held its 26th International Congress at the Hong Kong Convention and Exhibition Centre, a group outside focussed attention on state-sanctioned organ harvesting atrocities that continue to this day in China. A massive rally and a grand march through Hong Kong streets rounded out efforts to raise awareness and encourage people to take a stand.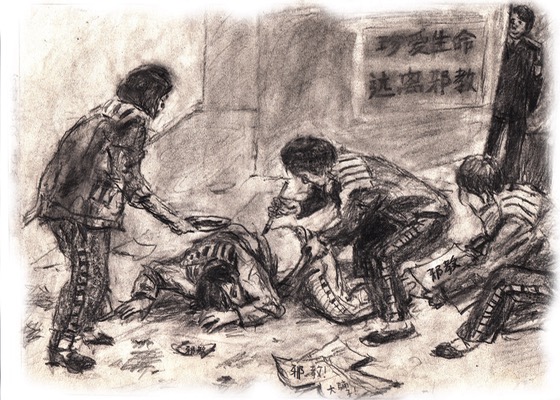 An associate professor from Beijing was fired and endured nine years in prison for refusing to renounce Falun Gong. Extremely weak and destitute after her release, she died at age 62. She left behind her story in drawings and writing, with painful flashbacks: "Inmates grabbed me and threw me onto a bed. They wrote words slandering Falun Gong on my back. They also stuffed slips of paper with slanderous words into my underwear."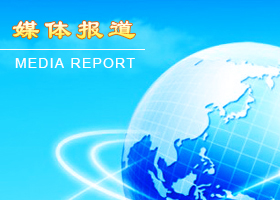 Despite that the 26th International Congress of The Transplantation Society is being held in Hong Kong, China's transplant system – which relies on organs harvested from prisoners of conscience – is far from accepted by the international community. Mainstream media reports harsh condemnation of China's practice by transplantation professionals.
Ms. Yang Fujing's family was told to hand over 5000 yuan to pay for her to be treated while in prison. When her family went to visit her, they saw that she was severely ill and on an IV. She was also emaciated, had high blood sugar, and was suffering from a bacterial infection.
One participant said he felt relaxed, refreshed, and confident after trying the exercises. He said he would continue to learn it and recommend it to his friends and family.
After realizing his mistake in blindly following orders, the director decided to treat practitioners kindly. He even asked his wife to go to their homes to apologize.
~ Health Benefits ~
~ Experience Sharing Conferences ~
~ Prosecuting Jiang Zemin ~
~ Accounts of Persecution ~
~ Podcasts ~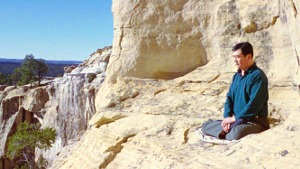 Master Li quietly watching the world from amidst the mountains after leaving New York following July 20th, 1999. (Published January 19, 2000)