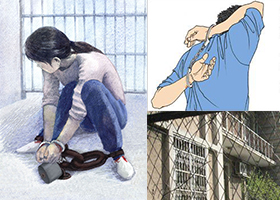 Further information has been revealed with the release of practitioners who were detained during a wave of arrests in Jilin Province two months ago. Details point to an orchestrated plot between multiple security agencies to round up Falun Gong practitioners and force them to renounce their faith through intense brainwashing sessions.
As her husband remains imprisoned indefinitely after being tortured repeatedly in the past, Ms. Ma Li protests in front of the San Francisco Chinese Consulate to rally support for his release and to raise awareness of the brutal persecution in China.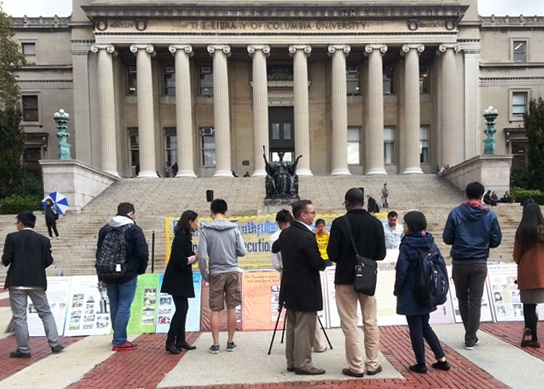 Students, faculty and staff had an opportunity to learn about both the practice and the persecution of Falun Dafa at a recent four-day photo exhibit at Columbia University's New York City campus. Practitioners answered questions ranging from the benefits of the practice to the truth behind the staged self-immolation and the importance of quitting the CCP. Many signed a petition to end the persecution.
Former Chinese leader Jiang Zemin's mandate for the persecution of Falun Gong practitioners is still being carried out today: "Ruin their reputations, bankrupt them financially, and destroy them physically."
Within a 20-day period, over six thousand citizens in Hebei Province signed a petition to call for an end to the persecution. Misconception about Falun Gong as well as fear of the Party has prevented such support in the past, but the situation has dramatically changed.
Shortly after her release from serving a three-year term at Guizhou Province Women's Forced Labor Camp, Ms. Zhang experienced debilitating symptoms indicative of nerve-damaging drugs, know to have previously been used on practitioners at this labor camp.
~ Deaths ~
~ Accounts of Persecution ~
~ Shen Yun Performing Arts ~
~ Experience Sharing Conferences ~
~ People in China Awaken to the Truth ~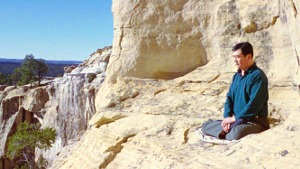 Master Li quietly watching the world from amidst the mountains after leaving New York following July 20th, 1999. (Published January 19, 2000)