Yunlin, Taiwan: Officials Praise Falun Dafa
May 18, 2022
|
By Minghui correspondent Li Weian
(Minghui.org) Although Falun Dafa is suppressed in mainland China, it is well received around the world, including in Taiwan. In the run up to the 23rd World Falun Dafa Day on May 13, 2022, many elected officials and celebrities in Taiwan sent greetings to celebrate this special occasion.
Su Chih-fen, former head of Yunlin County and now a legislative member, has known Falun Dafa practitioners for a long time. She praised Mr. Li Hongzhi, the founder of Falun Dafa, for helping so many practitioners become better citizens. "Thank you Master Li and happy birthday," she said.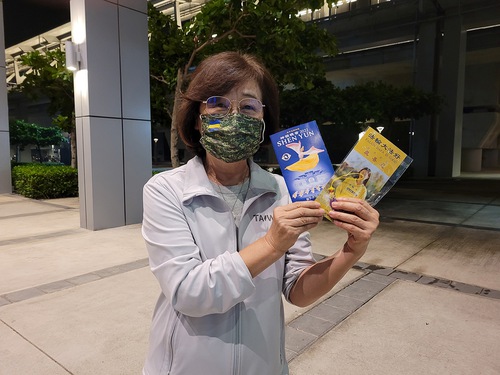 Su Chih-fen is the former head of Yunlin County and now a legislative member
"As the backbone of society, they play a critical role in stabilizing our communities and benefiting the world," she said. This is related to their belief in Truthfulness-Compassion-Forbearance. Even facing harsh persecution from the Chinese Communist Party (CCP), they are able to persist in their faith.
She also spoke about the contribution practitioners make to society. Their news media provide factual reporting on certain topics that other news media avoid, thus upholding what is righteous in society. "Their hard work and their sacrifice are truly impressive," she said.
Positive Influence
Through interacting with practitioners for a long time, Yunlin County Councilor Chiang Wen-teng is impressed by their moral character. "After one begins to practice Falun Dafa, you would find they have a better mind and body state," he explained, "The conversation is relaxed and they are very nice people. I think we all want to interact with these kind of people."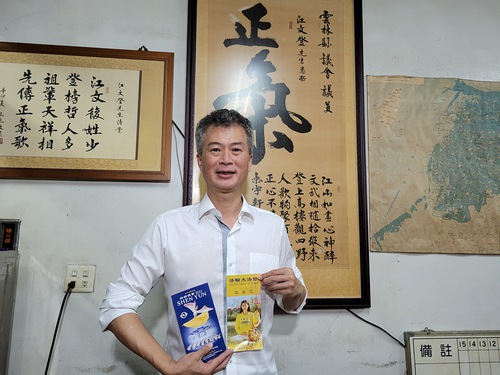 Chiang Wen-teng is a Yunlin County councilor
He said that practitioners are conscientious and treat people with compassion and generosity. That is why Chiang is very thankful to Master Li for introducing Falun Dafa to the public. "In reality, the principles of Truthfulness-Compassion-Forbearance could serve as a guide for the future," he continued, "I consider this a great contribution to the human society. It will also be an important landmark for the future."
Chiang said practitioners' peaceful efforts to oppose the suppression in China are necessary. He said we need to tell people what is going on and explain to people that practitioners are so badly treated simply for being better citizens. This will not only help stop the persecution but also awaken people's consciences.
The Voice We Need
Mark Ang, founder of the Formosa Festival of International Filmmaker Awards, said the principles of Falun Dafa represent universal values. He congratulated practitioners on the 30th anniversary of the practice's introduction to the public and wished Master Li a happy birthday.
In this society where people's morals have declined so far, Ang was happy to see that the various new media run by practitioners are able to provide factual and clean information to the world. "Although it is difficult, people are persevering and doing the right thing, serving as a beacon in the dark," he said, "It is impressive because this is the voice our society needs."