Japanese Legislators: The Genocide of Organ Harvesting Must Be Stopped
Aug. 4, 2021
|
By a Falun Gong practitioner in Japan
(Minghui.org) On July 27, 2021, a number of Japanese House of Representatives attended a meeting organized by the "China Organ Transplant Consideration Committee" at the National Diet Building in Tokyo.
The meeting focused on the issue of live organ harvesting by the Chinese Communist Party (CCP) from prisoners of conscience. The House of Representatives members who attended the meeting agreed to submit a request to the National Diet, urging it to take action to stop the cruel persecution of Falun Gong practitioners by the CCP.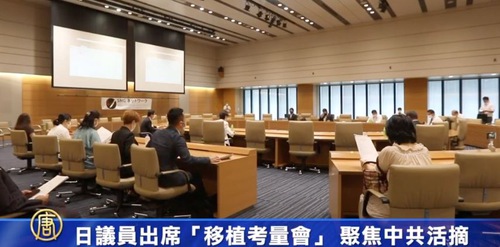 Japanese legislators attending a meeting focusing on the forced organ harvesting
The "Chinese Organ Transplantation Consideration Committee" was established in 2018. In the past three years, 116 local legislators and one House of Representatives member have endorsed the organization. It has also published a new book titled The Truth About Organ Transplants in China this year to expose the CCP's live organ harvesting and genocide.
During the meeting on July 27, members of both the House of Representatives and House of Councilors, as well as local legislators spoke about the CCP's crime of forced organ harvesting. One practitioner of Falun Gong, the main group targeted in the organ harvesting crime, Ms. Fu Weitong, testified about the persecution of her family.
Ms. Fu said that her mother, Ms. Mao Jiaping, also a Falun Gong practitioner in Dalian City, Liaoning Province, was arrested at home on June 2 this year. Given the information censorship and monitoring of phone calls, her father didn't inform her of her mother's arrest and she only learned about it from a report published on Minghui on June 5.
Ms. Mao is now being held at the Yaojia Detention Center in Dalian. Her family is not allowed to visit her, nor is she allowed to hire a lawyer. Ms. Fu said that after the authorities learned about her efforts to expose the persecution in Japan, they demanded that her father persuade her to stop, or they would force his workplace to fire him.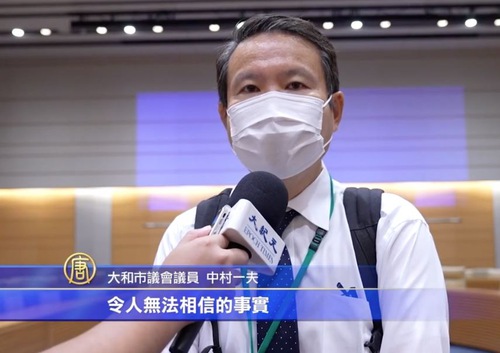 Kazuo Nakamura, member of Yamato City Council
Legislators spoke in succession to discuss the CCP's crimes against humanity by harvesting organs from non-consenting prisoners of conscience, and said that the truth must be told to more people and the CCP's long-term frenzied persecution of Falun Gong practitioners must be exposed to the world.
Kazuo Nakamura, Yamato City Council Member, said: "Unbelievable facts! I was frankly shocked to hear the facts of the persecution directly from the witnesses themselves again. Knowing these things, I can't ignore them, and I have to make efforts to publicize them and tell more people the truth about the persecution."
The meeting also shed light on how the CCP mobilized the prisons, hospitals and military to carry out the systematic killing. Some of the evidence was included in the new book The Truth About Organ Transplantation in China.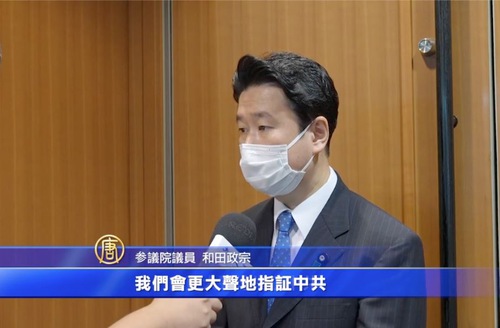 Masamune Wada, member of House of Councilors
Masamune Wada, member of House of Councilors, said: "We will testify more loudly against the CCP, and we must condemn it more loudly, both diplomatically and in Japan. We must stop this genocide by the Chinese Communist Party."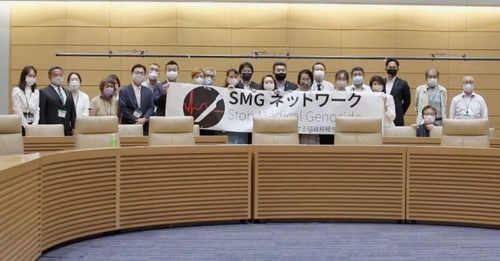 A group photo of some of the attendees