Hunan Woman's Pension Suspended for Serving Wrongful Term for Practicing Her Faith
April 9, 2021
|
By a Minghui correspondent in Hunan Province, China
(Minghui.org) A Changsha City, Hunan Province resident has had her pension suspended since December 2020 because of a 3.5-year prison sentence she served for practicing Falun Gong, a spiritual discipline that has been persecuted by the Chinese communist regime since 1999.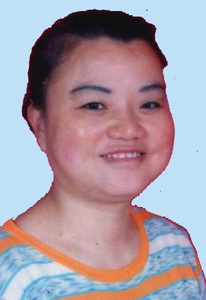 Ms. Song Fangming
Ms. Song Fangming went to the Changsha Social Security Office to inquire about her pension account in late December 2020. After looking at her profile, the staff member asked her, "Have you done something wrong?" He noted that Ms. Song's name was on a blacklist, as she must have served a prison term. 
Ms. Song said she had been sentenced for practicing Falun Gong, but that she didn't do anything wrong in upholding her faith.
The staff member responded, "That's it. You are not supposed to receive any income while serving time."
Ms. Song explained that the payments she received were the pension annuity she bought herself and that it wasn't given by her former workplace. 
The staff member told her, "It doesn't matter." He added that the suspension of her pension was a joint action by the social security office, the police, the procuratorate and the court. He noted that they are now looking into cases within the past 20 years and all Falun Gong practitioners who have served time would be affected. 
Persecuted for Her Faith
Ms. Song, a retired vegetable company worker in her 60s, used to suffer from a long list of ailments, including nephritis, kidney stones, and arthritis. She was emaciated and very weak. In 1998, after witnessing the quick health improvement in her mother Ms. Zou Guihua, Ms. Song also took up the practice herself. She soon regained her health and looked much younger than her age. 
After the communist regime ordered the persecution in 1999, Ms. Song was arrested multiple times and given one year of forced labor in September 2002. 
She was arrested again on September 28, 2009, with her mother. While Ms. Zou was released 15 days later, Ms. Song was kept in custody and tried by the Tianxin District Court on March 5, 2010. Her lawyer entered a not guilty plea for her. The judge later sentenced Ms. Song to 3.5 years in Hunan Province Women's Prison, where she was subjected to both physical and mental abuse.
Related reports:
Changsha City Court Sentences Ms. Song Fangming to Three Years in Prison without Evidence
Defense Lawyer Calls for Ms. Song Fangming's Immediate Release After Trial by Changsha Court