Virginia: Peacefulness of Falun Gong Well Received at George Washington Birthday Parade
February 23, 2020
|
By a Minghui correspondent in Virginia
(Minghui.org) Falun Gong practitioners were invited to participate in the George Washington Birthday Parade in Alexandria, Virginia on February 17, 2020. Practitioners brought the message of Truthfulness-Compassion-Forbearance to the oldest and largest parade which celebrates the birthday of United States' founding father, George Washington. The practitioners' entry was warmly received and many spectators praised the guiding principles as values needed in today's society.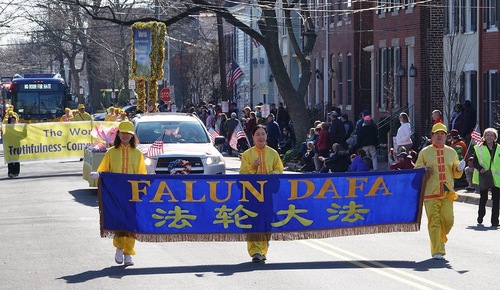 Falun Gong practitioners from the Washington D.C. area participated in the oldest and largest parade which celebrates George Washington's 288th birthday.
Spectators cheered when they saw the practitioners' entry consisting of a waist drum performance, large banners, and beautifully decorated float. Many people wanted to learn more about Falun Gong and happily took the introductory flyers.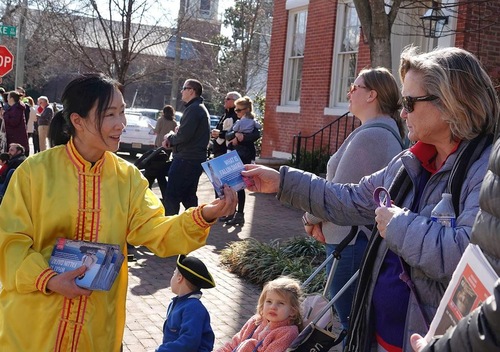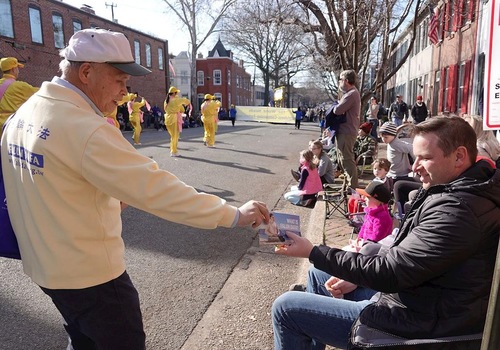 Practitioners distribute flyers to parade attendees.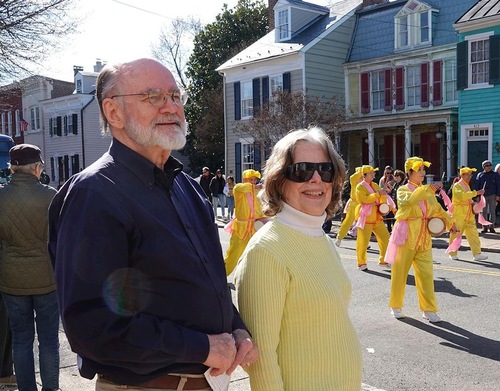 Bill and his wife Gwen praised Falun Gong's principles, Truthfulness-Compassion-Forbearance, and said they guided people in the right direction. They wanted to learn more about Falun Gong.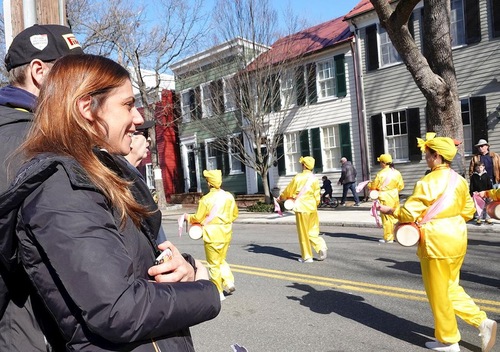 Local resident Stephanie said that Truthfulness-Compassion-Forbearance was great. She was impressed with how tranquil the practitioners on the float were as they meditated.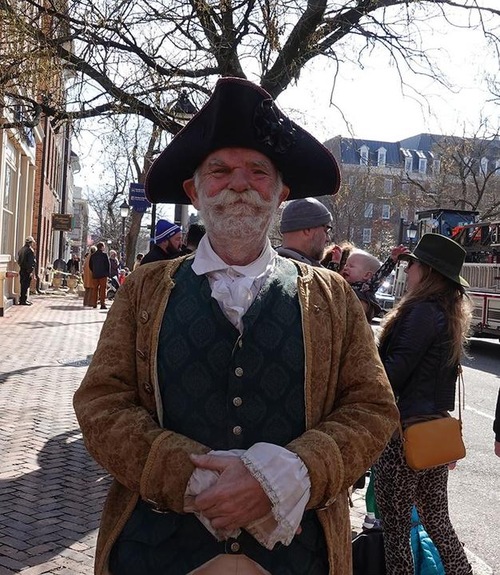 Steve, a professional violinist, said he admired Truthfulness-Compassion-Forbearance. "We need meditation in America. We've wasted too much time on electronics, but have no time to clear our minds," he said.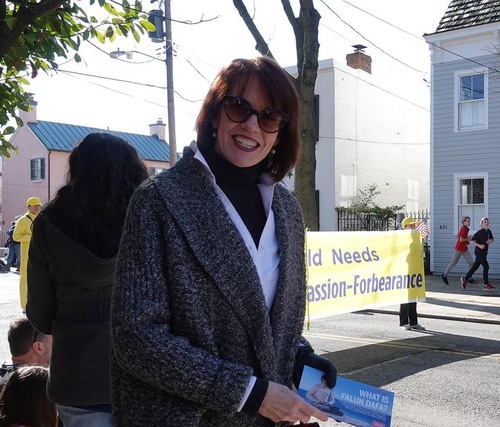 Laura, a business manager, praised the Falun Gong entry for bringing a pleasant and positive energy.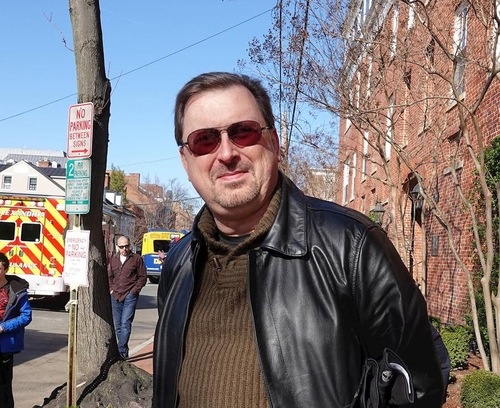 Mr. Larry Hesterberg, a local engineer, knew about Falun Gong and the persecution in China. He thought everyone should enjoy freedom of belief and welcomes Falun Gong to the U.S. "They are beautiful, peaceful, and great! Everyone can benefit from meditation, which makes the world more peaceful."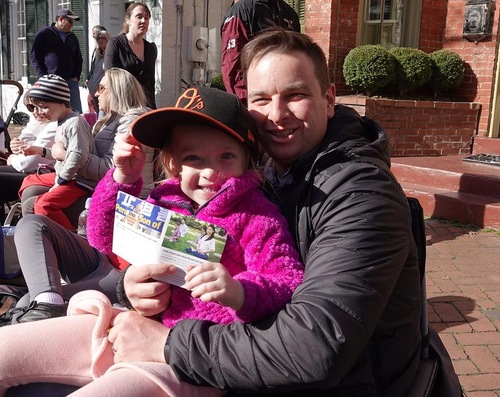 Fred and his daughter said they appreciate Falun Gong for spreading the message of Truthfulness-Compassion-Forbearance.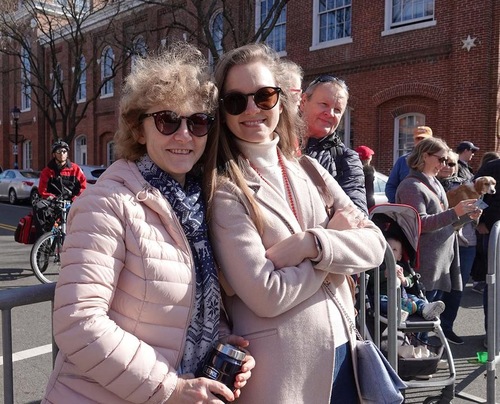 Yulia and her parents are from the Ukraine. They clapped to the beat of the Falun Gong drum dance and said they enjoyed it.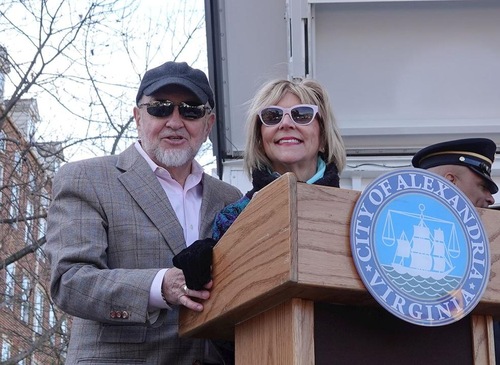 Parade hosts, John and Barnett, said Falun Gong was the only Chinese group among the 75 entries. They hoped practitioners will participate next year.