Canberra, Australia: Activities Call for Action to Stop the Chinese Communist Regime from Committing Atrocities
September 25, 2019
|
By Minghui Correspondent in Australia
(Minghui.org) Falun Gong practitioners in Australia held a series of activities in Canberra on September 17-18, 2019, during the "sitting days" of the Australian Parliament, calling for action to stop the Chinese Communist Party's (CCP) persecution of Falun Gong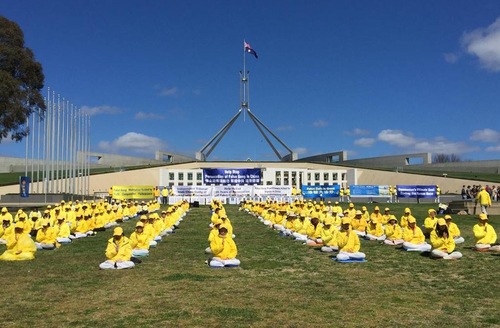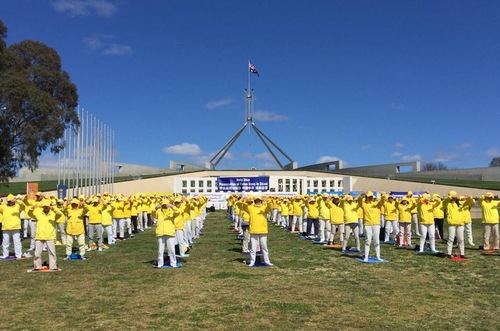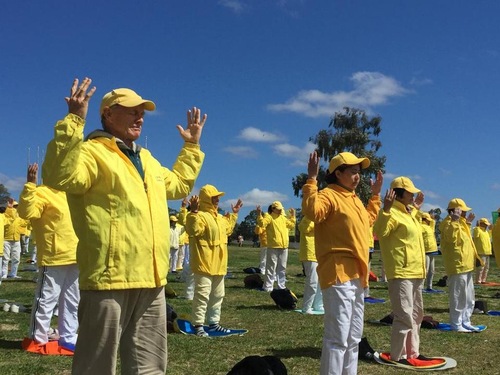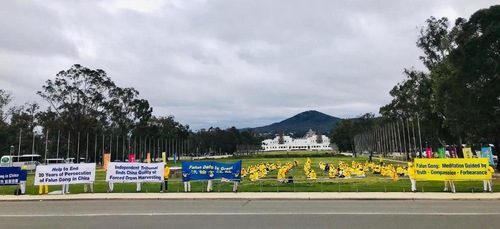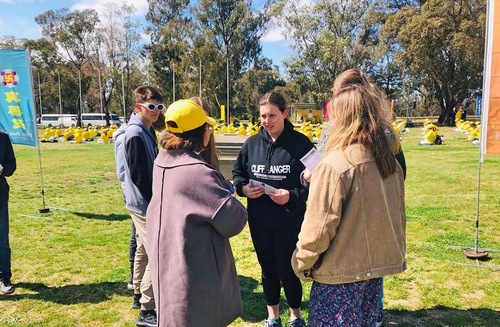 Falun Gong practitioners from Canberra, Sydney, Melbourne and other cities hold group exercises in front of the Australian Parliament.
After an unusually hot day, the temperature suddenly dropped to below freezing overnight. Snow covered the capital of Australia, and caused serious traffic on the highways. Despite the severe weather, Falun Gong practitioners unfolded large banners at major crossings leading to the parliament building at 7:00 a.m. on September 17. Drivers honked as they passed by to show their support and admiration of Falun Gong's unyielding spirit and great courage.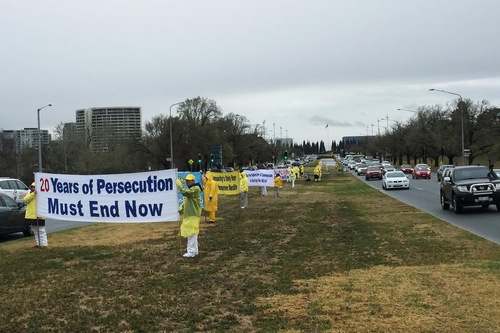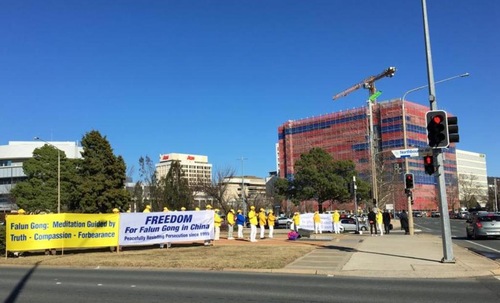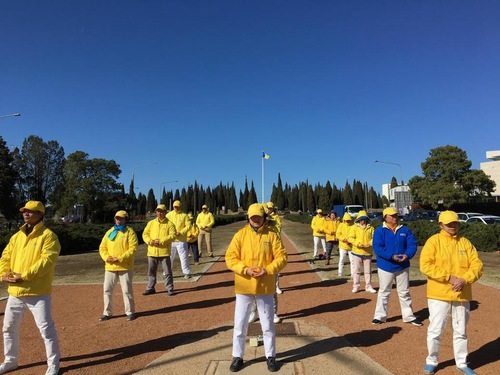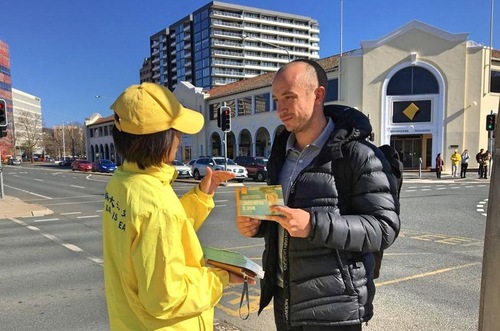 Falun Gong practitioners call for action to stop the CCP's persecution at major crossings during morning and afternoon rush hours in Canberra.
The two-day activities included group exercises, a rally in front of the parliament building, an information booth in downtown Canberra, and visiting government offices and representatives. Practitioners clarified the truth at major intersections, screened the film Letter from Masanjia, and held a forum in the parliament building to call attention to the CCP's crimes of harvesting organs from living Falun Gong practitioners.
The Falun Dafa Association of Australia submitted a list of Chinese officials who had committed human rights abuses, urging the Australian government to deny the officials entry into Australia.
The rally in front of the parliament building called for the immediate release of imprisoned Falun Gong practitioners in China.