Eight Guangzhou Residents, Including Six in Their 70s and 80s, Arrested for Their Faith in Two Days
August 09, 2019
|
By a Minghui correspondent in Guangdong Province, China
(Minghui.org) Eight residents of Guangzhou City, Guangdong Province, mostly seniors, were arrested on July 9-10, 2019 for refusing to renounce Falun Gong, a mind and body improvement system that has been persecuted by the Chinese communist regime since 1999.
Officers from the Guangzhou City Public Security Bureau accused the practitioners of using their phones as hotspots to spread information about the persecution. All of the practitioners are currently detained in the Guangzhou City First Detention Center.
Six practitioners were arrested on July 9, including Mr. Ma Minqing; his mother Ms. Wang Xuezhen, 75; Ms. Zhang Hui, in her 60s; Ms. Lin Zuoying, 80, and two other practitioners who are in their 80s.
Two more practitioners, Ms. Liang Huichan and Mr. Zeng Jiageng, both 77, were arrested on July 10.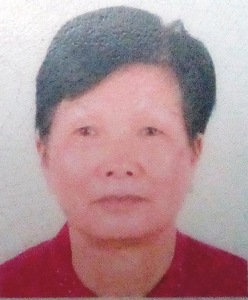 Ms. Lin Zuoying
Mr. Zeng Jiageng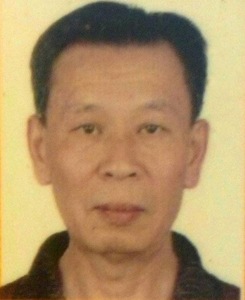 Mr. Zeng Jiageng
When Mr. Zeng Jiageng's attorney visited him in the detention center on July 15, he said that he never used his phone as a hotspot. Upon hearing this, the guards rushed the lawyer away before the allotted meeting time ended.
Mr. Zeng, a senior material engineer, used to suffer poor health, but his symptoms soon disappeared after he began practicing Falun Gong more than twenty years ago. Despite his age, he was still able to take good care of his ailing wife and do all the housework.
In 2016, he fell off a chair with a 70-lb water heater on top of him. He was 74 years old at the time and was unable to eat, sleep, or defecate for four days. Through his persistently doing the Falun Gong exercises and reading the teachings, he miraculously recovered six days later.
Prior to the July 10 arrest, Mr. Zeng had been arrested and detained three times because of upholding his faith. He was once put under house arrest for two years, as his employer, a tire company, attempted to stop him from practicing Falun Gong.
Mr. Zeng's latest arrest came while his son, Mr. Zeng Hao, a college professor, is serving a 3.5-year term for posting information about Falun Gong on social media. The younger Mr. Zeng's appeal against his verdict was struck down by the Guangzhou Intermediate Court in June 2019.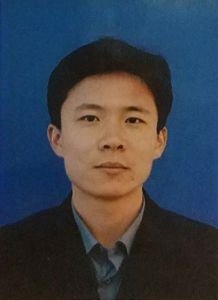 Falun Gong practitioner Mr. Zeng Hao
The older Mr. Zeng's wife is in poor health. Now with her son imprisoned and her husband arrested, her depression and dementia have worsened.
Related report:
Guangzhou Professor Sentenced to Prison for Posting Information on Social Media about His Persecuted Faith
Related article in Chinese: