Chicago: Falun Gong Practitioners Hold Events to Honor Those Who Died During the 20 Year Long Persecution
August 08, 2019
|
By a Falun Gong practitioner in Chicago
(Minghui.org) Falun Gong practitioners held events in Chicago to honor practitioners who have died as a result of the persecution. On August 3, 2019 they held a march through Chinatown to mark the 20th anniversary of peacefully protesting the Chinese Communist Party's (CCP) persecution. On July 20, 1999 the former head of the communist regime Jiang Zemin ordered the brutal persecution of Falun Gong practitioners.
The Minghui website has confirmed the deaths of over four thousand Falun Gong practitioners due to the persecution throughout the past 20 years. However, the actual number is suspected to be much higher. More have been imprisoned and tortured for their faith. There is concrete evidence that the CCP is an active participant in the harvesting of organs from detained practitioners, who are murdered to supply the organ transplant industry.
Practitioners from 11 states including Michigan, Ohio, Indiana, Minnesota, Missouri, Wisconsin, Kentucky, Nebraska, Kansas, Iowa and Illinois participated in the march, which kicked off at noon. It was Saturday and Chinatown was bustling with people who came to shop and enjoy the beautiful weather. Many spectators stopped to watch the beautiful lotus float, Tang waist drum team and colorful banners and took photos or videos.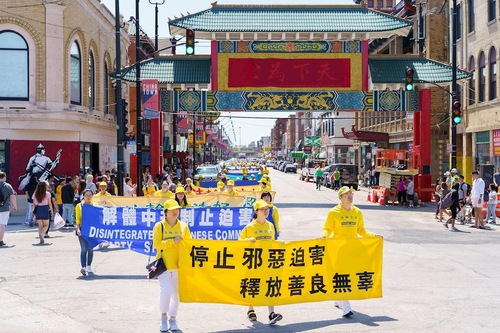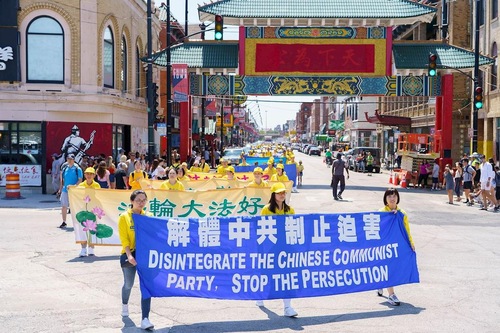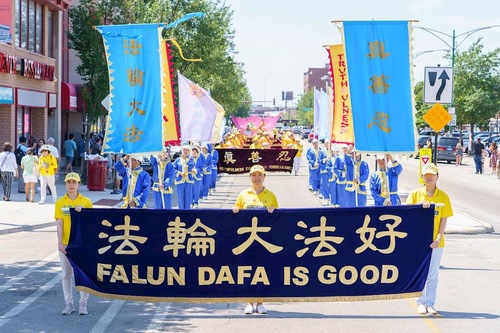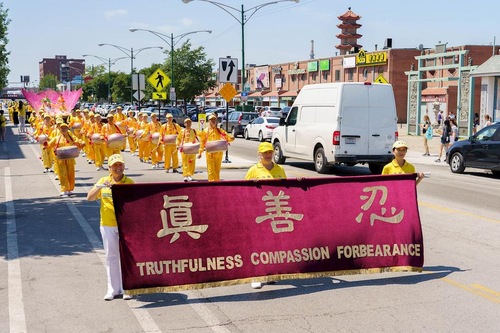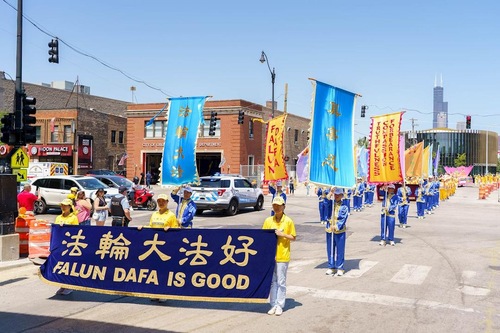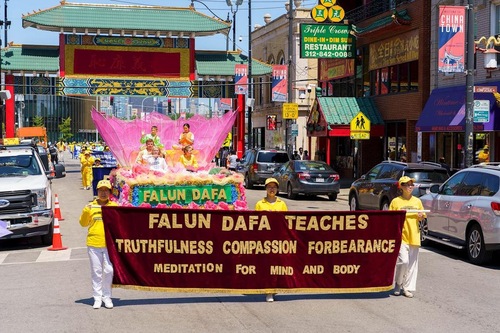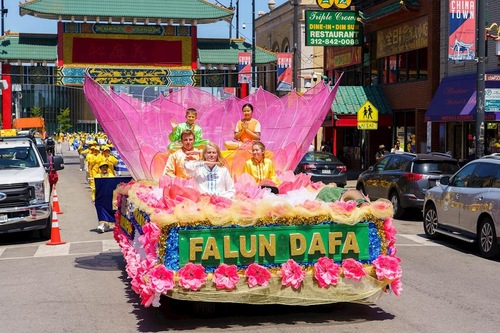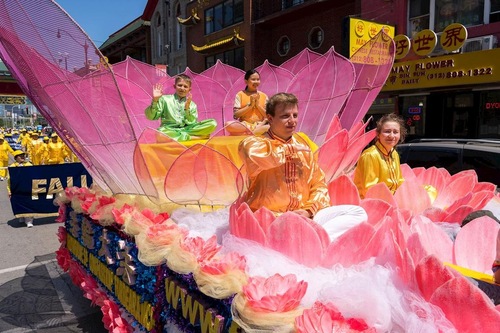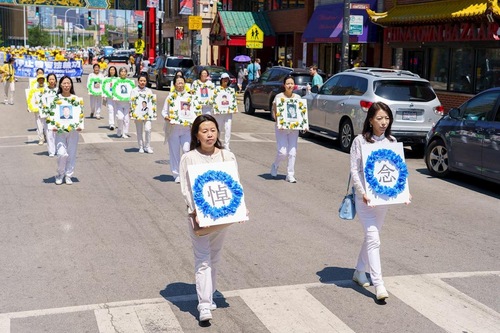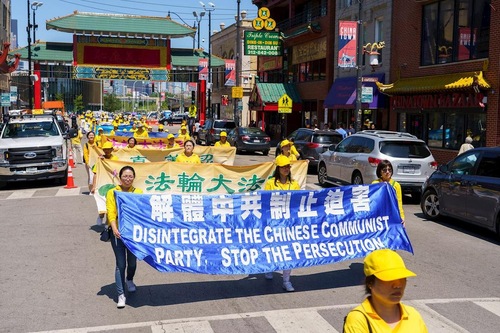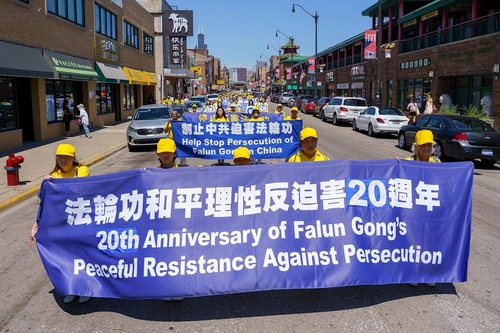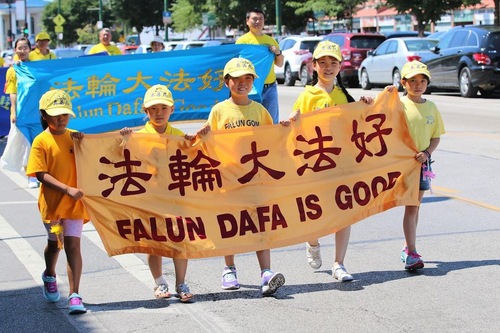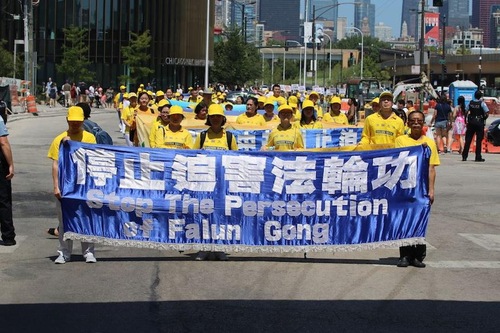 Falun Gong practitioners held a march in Chicago's Chinatown on August 3, 2019 to commemorate those who died during the 20-year-long persecution.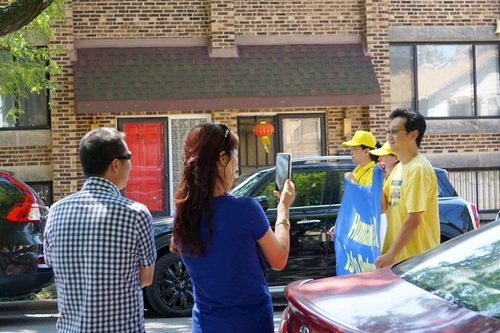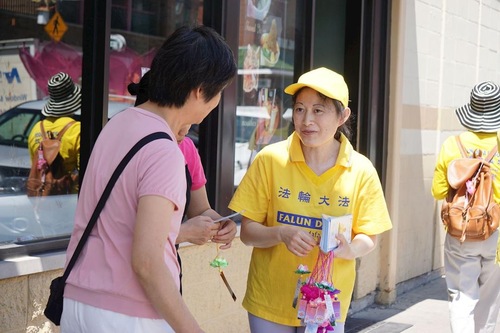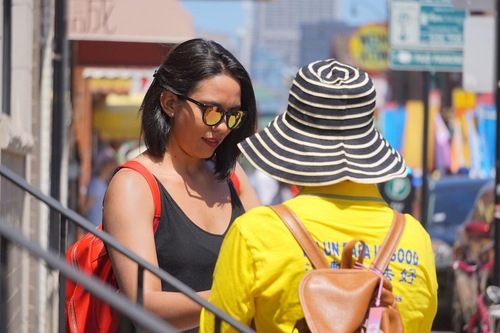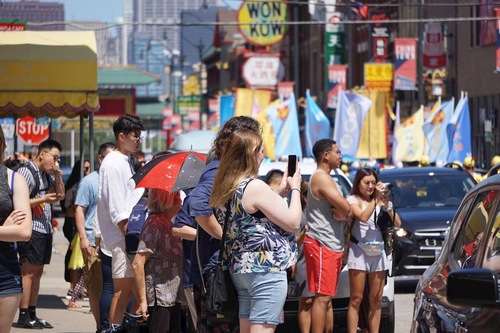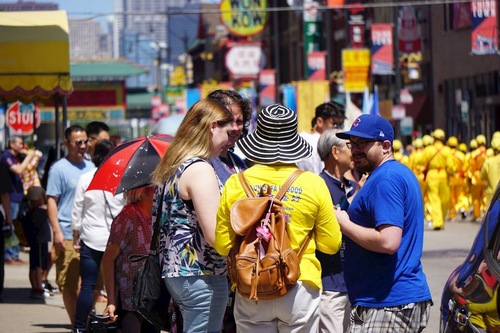 Spectators take photos or videos of the march in Chicago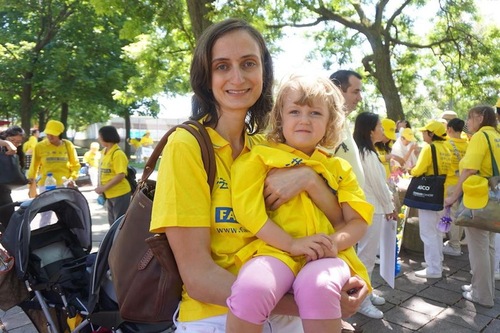 Attorney Inna Shelley, who is also a practitioner, participated in the parade with her daughter. She said that her chronic pain disappeared after she began practicing Falun Gong in 2014.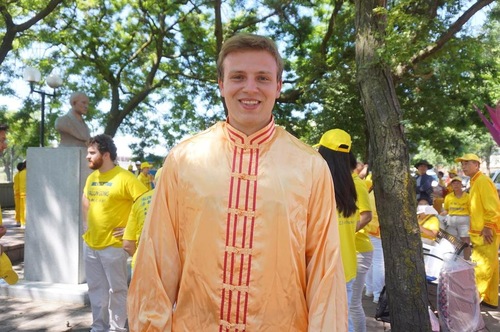 Patrick Arthofer, a visiting student from Austria, said that he began practicing when he was in high school. He said that after he began practicing, he was able to stop smoking and drinking.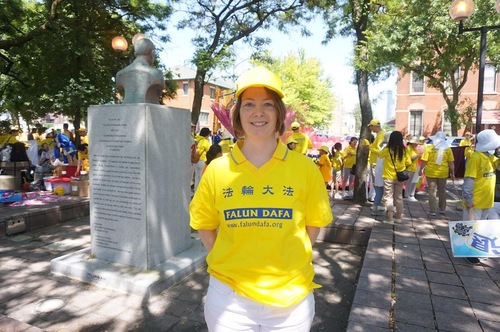 Kari Elleffen, a high school teacher, said that her anxiety disappeared after she began practicing Falun Gong in 2015.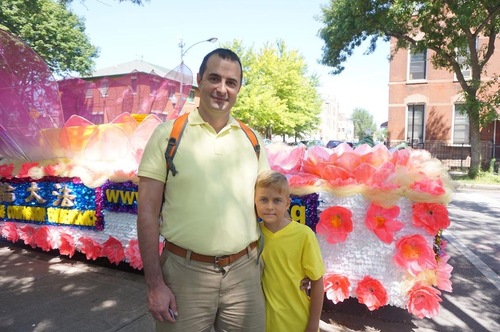 Rick Campbell and his son participated in the weekend's events in Chicago. Rick said that he strives to be a better man by following Falun Gong's principles of Truthfulness-Compassion-Forbearance.
People Express Their Sympathy and Support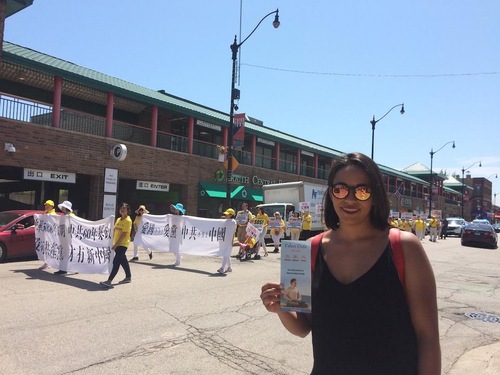 Monica Carilo, from Mexico, was visiting Chicago's Chinatown and watched the parade. She said, "This parade is very meaningful. I plan to learn more about Falun Gong."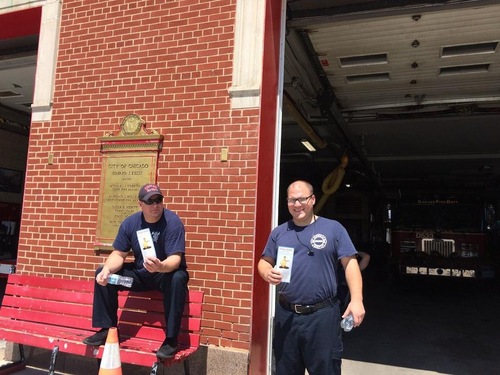 Firefighters at the Chinatown station came out to watch the parade and said they wanted to learn more about Falun Gong and the persecution.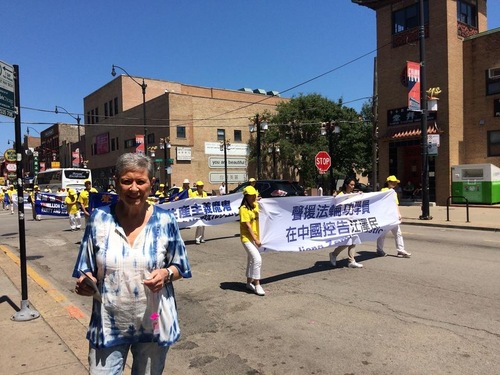 Helen, a tourist, said she supported Falun Gong.