(Minghui.org) To celebrate the Chinese New Year, many German Falun Dafa practitioners who have benefited from this cultivation practice expressed their appreciation to Master Li Hongzhi (the founder of Falun Dafa) and wish him a Happy Chinese New Year.
Recep: I Found What I Was Looking For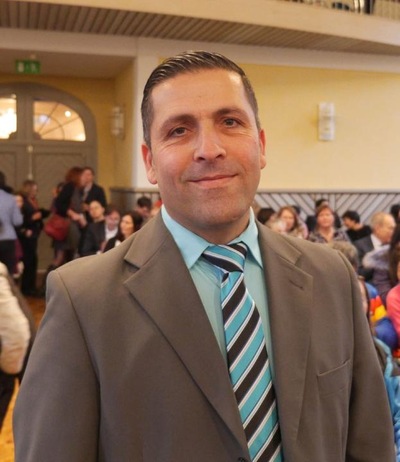 Recep is grateful for the chance to practice Falun Dafa.
Recep from Frankfurt started to practice Falun Dafa in 2010.
"I was lost," he said. "I was disappointed by people's behavior and what was going on in society. I was looking for a better world. But I could not find the answers to my questions, the most important one being, 'Why do I exist?'
"I found Falun Dafa in 2009 and can still recall that day. I read Zhuan Falun (the main book of Falun Dafa) and broke down in tears. My first thought was, 'I am home – I finally found it. After so many years of seeking, I am grateful.'
"I had problems with truly cultivating well when I first started. But Master was always nearby, helping me and guiding me. I really appreciate his benevolence and forgiveness. I often stumble in my cultivation, but I know that, no matter what happens and no matter how long it takes, I need to solidly cultivate until I succeed. I sincerely hope that I can be a good practitioner and not let Master down."
Sadrina: Cultivating to Be a Better Person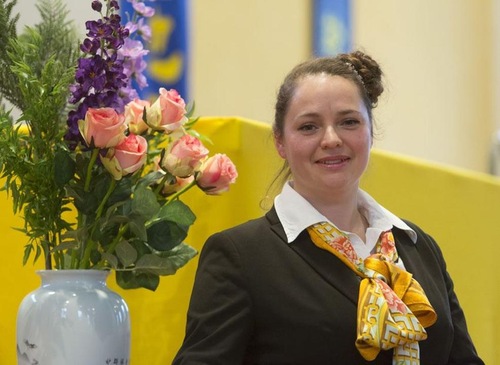 After she started practicing Falun Dafa, Sadrina's pain went away and she stopped having acupuncture.
Sadrina, who works at a mall, said, "Before I started practicing Falun Dafa, I tried to protect myself by arguing with or blaming the other person. I could not take criticism and would often start a fight.
"Because of Falun Dafa, I have inner peace and am happy now. I take criticism as chances for me to improve. I remember many wonderful experiences on my cultivation path. I am grateful to Master Li Hongzhi and feel lucky to be a Falun Dafa practitioner. I believe in being truthful and being a better person – I cannot describe the happiness that fills my heart."
Milena: My Friend Also Benefited from Falun Dafa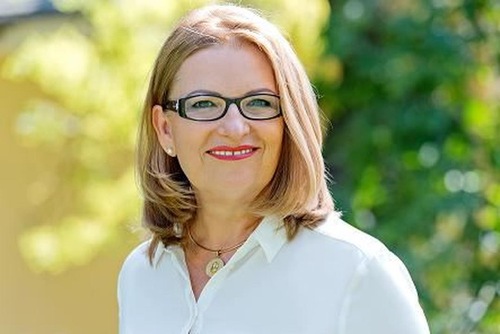 "I have found all the answers in Falun Dafa," said Milena
Milena, who owns a beauty shop, started practicing Falun Dafa in 2012.
"When I first read Zhuan Falun," she said, "I knew that I found the answers to all my questions about life. Moreover, the lumbar prolapse, which had tortured me for many years, disappeared five weeks after I began to practice Dafa.
"Not only I but people I tell about Falun Dafa also benefit from its teachings.
"I gave one of my customers a paper lotus flower. She told me that she always carries it on her, because the words written on it, Truthfulness-Compassion-Forbearance, help her keep a peaceful mind.
"This lady also told me that she was not happy with her supervisor and was close to being fired. But Truthfulness-Compassion-Forbearance calmed her down. She tried to follow this principle and eventually the relationship between her and her supervisor improved.
"I really appreciate Master's teaching, and I wish Master Li a Happy New Year."
Ursula: Wants to Cultivate More Diligently.
Ursula started to practice Falun Dafa in 2001.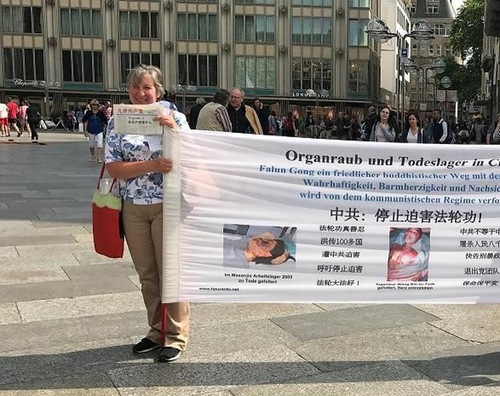 "Truthfulness-Compassion-Forbearance has completely changed me," Ursula said
"When I first heard the Falun Dafa exercise music, I felt that it was not from the secular world," said Ursula. "After reading the books, I learned what cultivation is all about.
"I often felt that I was right and often argued with my husband. After I started practicing Dafa, I could control my temper. During conflicts, I always look inward for what I did wrong. I have also become much more forgiving. The principles of Truthfulness-Compassion-Forbearance have completely changed me."
Detlef: The Path of Cultivation Is Truly Wonderful
Detlef from Berlin has been practicing Falun Dafa for 17 years. To him, the path of cultivation is truly wonderful.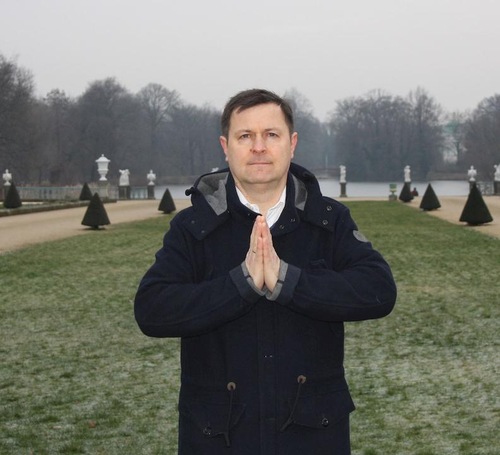 Detlef wishes Master Li a Happy New Year.
"I had insomnia, as well as back and stomach problems," he said. "After practicing Falun Dafa I recovered from my ailments and no longer had to see any doctors."
"In the main book of Falun Dafa, Zhuan Falun, Master Li taught us the principles of Truthfulness-Compassion-Forbearance. He also taught us to always think of others' needs first. Following the teachings, my relationship with my family, including my in-laws, became very good. I am grateful for the teachings."
Anja: My Life Was Renewed.
When Anja was 20, she had doubts about everything. She was tired of people and the world around her.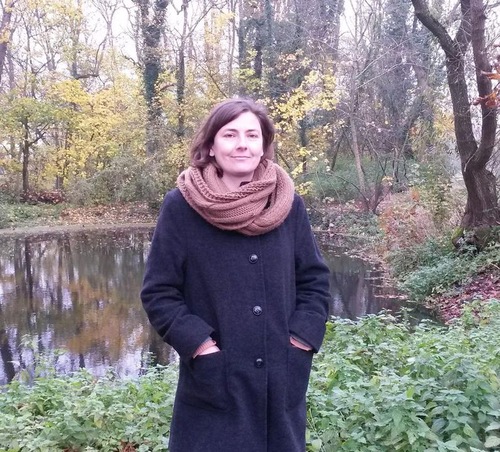 Anja's life was renewed by Falun Dafa.
"I could not see any purpose to life," she said. "I didn't want to take any responsibility. I became a loner.
"My life was renewed by Falun Dafa. Falun Dafa's teachings told me the meaning of life.
"Living by Truthfulness-Compassion-Forbearance, I am willing to face difficulties and be responsible. Everything, all of sudden, became meaningful. I am 40 now. I thank Falun Dafa for turning me into a better daughter, sister, wife, and colleague. I really appreciate the teachings. My husband, who is also a practitioner, and I wish Master Li a Happy Chinese New Year."
Ursula: My Environment Is More Harmonious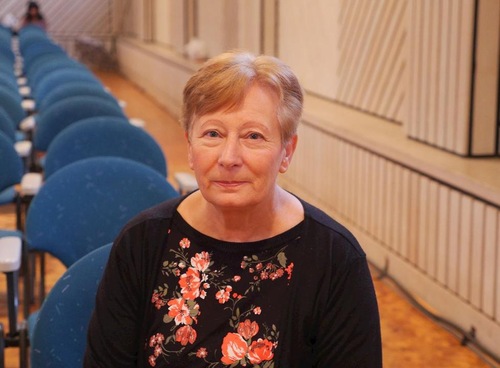 Ursula wishes Master Li a Happy New Year.
Sixty-nine-year-old Ursula said: "Because of Falun Dafa I no longer suffer from my chronic intestinal disease and my personality changed. My stubbornness and competitiveness had caused me a lot of difficulties and conflicts. Thanks to Master Li, I am now more peaceful and more sympathetic. My environment has become more harmonious."