Falun Gong Returns to Educational Event in New York for the 14th Year
January 27, 2019
|
By a Falun Gong practitioner in Albany, NY
(Minghui.org) Falun Gong practitioners returned to a combined class of three BOCES (Board of Cooperative Educational Services) programs in the Capital Region of New York on January 16, 2019, to talk about Falun Gong and the persecution in China. The practitioners delivered a slide presentation, a personal testimony of the persecution in China, and a screening of Free China.
This was the 14th year that the practitioners have taken part in these BOCES programs. More than 40 students and their teachers attended the class. The students are academically successful high school seniors from across the Capital Region, and most of them had never heard of Falun Gong before.
The hour-long presentation was rich in photos and facts and covered an introduction of Falun Gong, the overwhelming popularity of the practice in China in the 1990s, the persecution in China since July 20, 1999, the staged "Tiananmen Self-immolation," organ harvesting of imprisoned Falun Gong practitioners, why the Chinese Communist Party is persecuting Falun Gong, and the mass movement to quit the Party in China.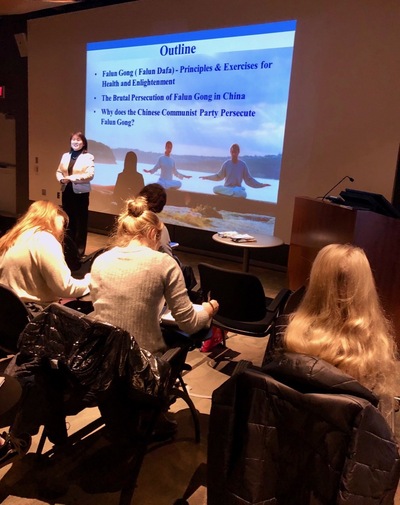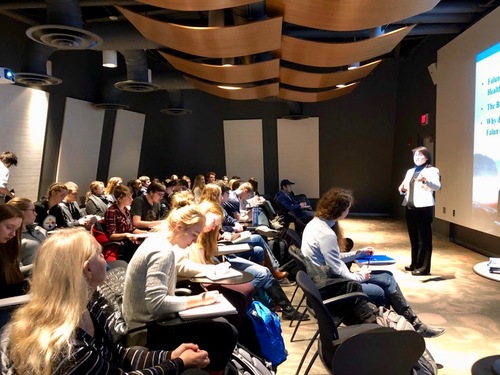 After a short break, a practitioner who escaped from China and came to the United States as a UN refugee shared her persecution testimony. She had been arrested twice by the Chinese authorities for her belief in Falun Gong and lost her job and family. She had to live in exile for six months to avoid persecution and eventually escaped China in 2006.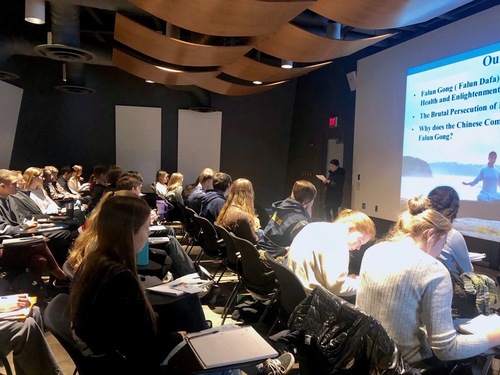 In the last hour, the students watched the award-winning film Free China, which reinforced what they had just heard. Free China is a documentary about Falun Gong from the personal perspectives of two practitioners currently residing in the United States.
"The documentary really put everything into perspective for us, as we were able to see exactly how these people were being treated," commented Jenna, a student representative. "We were all unaware of the extent of these persecutions and how horribly the practitioners were being treated." She added, "It was fascinating to learn about this spiritual practice and how passionate its practitioners are."
The practitioners are looking forward to returning next year.