Falun Gong Practitioner in Harbin Sentenced to 7 Years in Prison, 1,744 Supporters Petition for His Release
March 22, 2018
|
By a Minghui correspondent in Liaoning Province, China
(Minghui.org) A 28-year-old native of Xincheng Village, Harbin City was sentenced to 7 years in prison and fined 20,000 yuan days before the Chinese New Year in 2018. A total of 1,744 residents in his hometown have signed a petition calling for his unconditional release.
Mr. Zhang Shude was arrested on June 29, 2017 and sentenced on February 12, 2018 for refusing to renounce Falun Gong, a spiritual discipline being persecuted by the Chinese communist regime. As no law in China criminalizes Falun Gong, the police fabricated evidence against him, which was used to indict and convict him.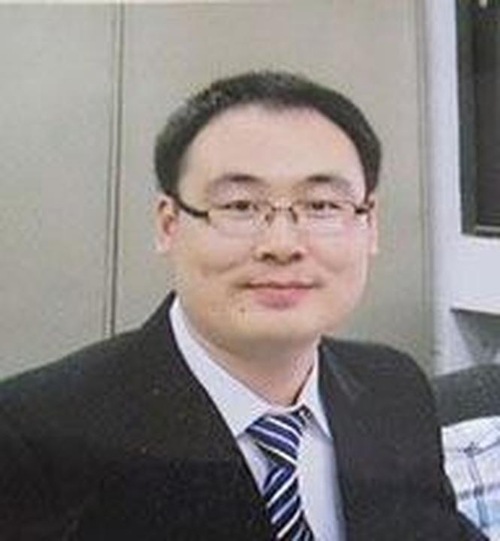 Mr. Zhang
Arrest
Mr. Zhang landed a job at the Dalian City Science and Technology Design Institute after earning a master's degree from Harbin Technological University. He was working on an assignment in Panjin City in the months leading up to his arrest.
The young professional became a target when he went to the Xingheng District Police Station in Panjin on June 26, 2017 to have his temporary residence permit renewed. He answered yes when asked if he practiced Falun Gong. The police refused to process his application and threatened to conduct an investigation of him.
Three officers appeared at Mr. Zhang's residence three days later and ransacked his home without showing any search warrant. They confiscated 46 copies of Falun Gong informational materials, which they counted in front of Mr. Zhang. They also took away his laptop, printer, thumb drives, cell phone and Falun Gong books.
Fabricated Evidence
Officer Luo Shaoting upped the number of Falun Gong materials from 46 to 62 while interrogating Mr. Zhang at the police station. Mr. Zhang noted that some of the materials shown to him in the interrogation room didn't belong to him at all, but he was forced to sign the list of confiscated items.
Mr. Zhang was taken to Panjin City Zhongxin Hospital for a checkup before being brought back to the police station. An officer produced a search warrant for him to sign, but Mr. Zhang refused to comply with the demand. He was then driven to Panjin City Detention Center.
A formal arrest warrant was issued against Mr. Zhang on July 14, 2017. A few people from Xinglongtai District Procuratorate questioned him at the detention center on September 1. He told them how police had fabricated evidence against him, and the procuratorate returned the case on September 22.
The police proceeded to fabricate more evidence against Mr. Zhang, alleging that they found he had sent out more than 8,000 text messages about Falun Gong. They resubmitted the case on October 20.
Baseless Conviction
Mr. Zhang's mother traveled to Panjin to seek his release. Officer Luo said that they had to follow the Chinese Communist Party's persecution policy against Falun Gong practitioners.
Chief prosecutor Liu Rongzhi promised to look into the case, but he allowed his deputy Yue Yang to indict Mr. Zhang based on the police-supplied evidence. Yue forwarded the case to Xinglong District Court on November 10.
Mr. Zhang appeared in court on January 16, 2018. Yue failed to specify which law Mr. Zhang allegedly broke. The court notified Mr. Zhang's family on February 12 that he had been sentenced to prison. His father traveled to Panjin the following day to help his son file an appeal.
Termination of Employment
Mr. Zhang's employer tried, unsuccessfully, to make his mother sign a guarantee promising to stop her son from practicing Falun Gong. The employer proceeded to take back the residence and company car provided to Mr. Zhang for his use in Panjin. It also terminated Mr. Zhang's employment contract one year ahead of the expiration date. In the statement given to Mr. Zhang's family, his employer claimed that his failure to show up for work after his arrest in June 2017 constituted a "voluntary" termination of his employment.
Related Report:Practitioner Zhang Shude Arrested When Applying for an ID