Twice Imprisoned Woman Denied Medical Parole Despite Late-Stage Cancer Diagnosis
December 05, 2018
|
By a Minghui correspondent in Jiangsu Province, China
(Minghui.org) Nantong Prison denied medical parole and family visitation of a woman diagnosed with late stage cervical cancer. Ms. Huang Hongping is serving a six-year term for practicing Falun Gong, a spiritual discipline that has been suppressed by the Chinese communist regime since 1999.
The prison insisted that they wouldn't release Ms. Huang unless she wrote a statement to renounce her faith.
At her family's repeated protest, the authorities finally allowed her son and brother-in-law to see her but continued to block visitation from her 86-year-old mother and sister because they also practice Falun Gong.
Ms. Huang is now receiving medical treatment at a hospital in Nantong City and is in critical condition.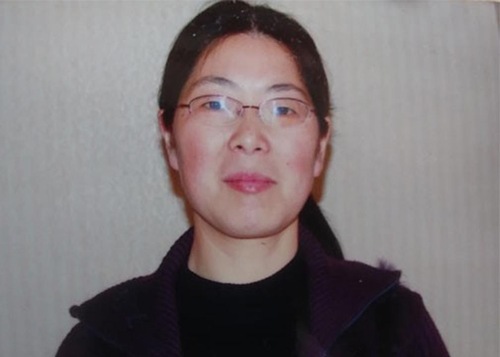 Ms. Huang Hongping
Jailed Again After 7 Years in Prison
Ms. Huang, 51, was arrested three days after the Chinese New Year on February 22, 2015, only months after she finished serving a 7-year term at Nantong Women's Prison for upholding her faith.
After two hearings in June and August 2015, the Qidong City Court sentenced Ms. Huang to six years in prison on September 26, 2016, with the charge of "using a cult organization to undermine law enforcement," a standard pretext used by the Chinese communist regime to imprison Falun Gong practitioners.
The physical tortures and mental distress during the past few years at Nantong Prison took a toll on her health and eventually led to the development of cancer.
Repeatedly Arrested, Incarcerated, and Tortured for Her Faith
Ms. Huang worked at a pharmaceutical company in Qidong City, but was fired from her job when the government began to persecute Falun Gong in 1999.
She was sentenced to seven years in prison in 2008 for printing informational materials about Falun Gong. The police initially put her under house arrest and monitored her around the clock. She escaped from her home, only to be captured again by police in Shanghai and sentenced to prison.
Guards at Nantong Women's Prison attempted to force her to give up her faith with intensive brainwashing. They also played a video of her bedridden father who became seriously ill following her arrest, in an attempt to manipulate her emotions. Despite the overwhelming pressure, Ms. Huang remained firm in her faith.
Prior to her two prison terms, Ms. Huang also served 2.5 years at Judong Women's Forced Labor Camp, where she was savagely beaten and sexually assaulted for refusing to write statements to renounce her faith.
The inmates once stomped on her face and slammed her head against the wall. She had bruises all over her body and was bedridden and unable to walk for more than a month.
The police repeatedly harassed her after she was released.
Related reports:
Officer: 'It's No Use Hiring an Attorney' in Falun Gong Cases
The Brutal Persecution of Falun Gong Practitioners in Jiangsu Province (Part 1)