(Minghui.org) Ten Falun Gong practitioners are currently held at Yushu City Detention Center in Jilin Province and face prosecution for not giving up their belief.
Jilin Province, where Falun Gong was first introduced to the public in May 1992, is among the top provinces with the most severe persecution after the Chinese communist regime launched a nationwide campaign against the spiritual discipline in July 1999.
Three of the practitioners have been tried and are awaiting verdicts.
10 Arrested in 19 Months
The ten practitioners were arrested over the course of 19 months.
Ms. Wang Hongyan was arrested along with her mother and brother on March 6, 2017, for providing shelter to another Falun Gong practitioner.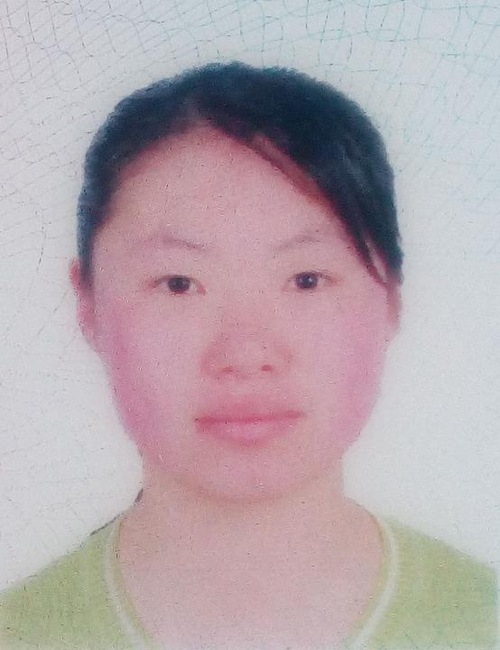 Ms. Wang Hongyan
Ms. Chen Yanhua was arrested on June 1, 2017, while doing the Falun Gong exercises in front of Jilin University.
Ms. Che Pinging was arrested on January 25, 2018, three months after she finished serving four years in prison for not giving up her faith. While imprisoned, she suffered from retinal detachment in the right eye, and the guards refused to take her to the hospital for treatment. Her right eye is almost blind now.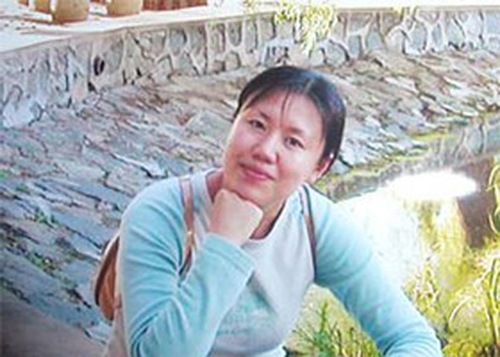 Ms. Che Pingping
Ms. Jin Yan, 49, a senior chemical engineer, was arrested on March 17, 2018. Her arrest was approved in April.
The above four practitioners were initially held at Changchun No.4 Detention Center, but they were transferred to Yushu City Detention Center at 2 a.m. on October 19, 2018.
Ms. Li Xiujuan, in her 50s, was arrested and had her home ransacked on June 13, 2018, in front of her 88-year-old father-in-law, who had just been discharged from the hospital. The Yushu City Procuratorate approved her arrest on June 20. She was force fed after having a hunger strike to protest the persecution.
Ms. Li Qingxia, 75, was arrested on August 10, 2018, while talking to people on the street about Falun Gong. The Yushu City Procuratorate approved her arrest on August 24. The authorities refused to release her despite her suffering from high blood pressure, high fever, and having pain in her leg that made it difficult to walk.
Ms. Song Zhaoheng and Ms. Liu Shuyan, both 76, were arrested on August 27, 2018, for talking to people about Falun Gong. They were taken to the detention center later that evening. Their cases have been submitted to the Yushu City Court.
Ms. Zhang Yujie, nearly 70, was arrested on September 21, 2018, also for talking to people about Falun Gong. The police ransacked her home and confiscated her Falun Gong books.
Mr. Xu Jingchao, 85, was arrested on October 8, 2018, for distributing Falun Gong informational flyers. The police followed and videotaped him before the arrest.
Secret Hearings of Three Practitioners
Ms. Wang, Ms. Jin, and Ms. Che appeared in Chaoyang District Court separately on September 27, 2018.
At the time, they were being held at Changchun No.4 Detention Center. They refused to be taken to court and were forcibly carried into police vans. Ms. Wang's fingers became dislocated as she struggled to get away from the guards' grip. She and Ms. Che also had their mouths covered to prevent them from protesting against the guards.
Ms. Wang's lawyer wasn't present in court because he had tried many times to find out the court date, but was never given an answer.
Ms. Jin was shocked to see a different lawyer in court. She had hired a lawyer who agreed to plead not guilty, but the new lawyer that her family had hired for her without her knowledge entered a guilty plea for her. She suspected that her family did so under pressure from the authorities. She terminated the new lawyer right away. Judge Jiang Hui soon adjourned the hearing.
The three practitioners were transferred to Yushu City Detention Center a few weeks after their hearings.
Previous reports:Jilin Family Arrested for Providing Refuge to Ms. Lu Yongzhen
Jilin Woman Arrested, Force-Fed in Detention
75-Year-Old Practitioner Illegally Arrested for Her Belief
Ms. Che Pingping Arrested Again after Four Years in Prison
Related article in Chinese:长春王洪艳和车平平被非法关押到榆树看守所