(Minghui.org) Under the communist regime in China, Falun Gong practitioners are systematically arrested, detained, tortured, subjected to brainwashing, and imprisoned for their faith. One family in Hunan Province has been put through all of these abuses. The father and son were sentenced to a combined 18.5 years of imprisonment, while their wives had also been arrested on multiple occasions.
Mr. Liao Songlin, 77, lives in Chenzhou City, Hunan Province. Police arrested him on July 19, 2018, and kept him at the Chenzhou Detention Center. During a trial at Beihu District Court on September 27, officials handcuffed the elderly man and put shackles on his feet. They also prohibited him from hiring an attorney. This was the eighth time he had been arrested; previously he had been twice imprisoned, first in 2003 and then in 2008, for a total of 7 years.
His son, Mr. Liao Zhijun, has been arrested 7 times, resulting in one labor camp detention and three imprisonments. The prison terms added up to 11.5 years.
Falun Gong, also known as Falun Dafa, is a spiritual discipline based on the principles of Truthfulness-Compassion-Forbearance. It has been persecuted by the Chinese communist regime since July 1999.
Father Met With 8 Arrests and 7 Years of Imprisonment
Mr. Liao Songlin retired from the Military Reception Center in Chenzhou City. After he took up the practice of Falun Gong in 1994, many of his illnesses were gone, including nerve problems, tuberculosis, prostatitis, stomach issues, and the effects of a concussion caused by a work-related injury. Following the principles of Truthfulness-Compassion-Forbearance, he volunteered to do utility maintenance at his workplace, repair home electronics for neighbors, and participate in property management for the community.
Because of his belief, Mr. Liao has been arrested a total of eight times. The first time was in 2001, after which he was kept at a brainwashing center. The second time was in August 2002, and he was held at the Chenzhou Detention Center.
Mr. Liao's third arrest in 2003 was followed by a three-year term in Jinshi Prison.
Police targeted Mr. Liao and his family again in May 2008. They arrested his daughter-in-law on the street before going to her father-in-law's home to arrest her husband her father-in-law. The police also confiscated Falun Gong materials, DVDs, MP3 players, cell phones, and over 5,000 yuan in cash. The elder Mr. Liao was sentenced to 4 years of imprisonment, and his son was given 3.5 years.
In Jinshi Prison, inmate Zhang Fanghua was assigned to watch the elder Mr. Liao, who was also forced to do hard labor without pay and was often beaten. Zhang also wrote phrases that defamed Falun Gong to post on the wall, tables, and floors. When Mr. Liao tried to stop him, Zhang put rags or even urine into Mr. Liao's mouth.
In April 2011, officers from the 610 Office inside the prison intensified their efforts to force practitioners to renounce their belief. Practitioners who held firm were forced to stay motionless for long periods of time without sleep, access to the toilet, or washing.
Mr. Liao's fifth arrest took place in December 2016, with both he and his wife detained for 8 hours for interrogation after they distributed Falun Gong materials at a farmers' market. The couple was seized again on January 3, 2017, and detained for 6.5 hours before being released.
Mr. Liao's latest two arrests took place over the course of six months. Mr. Liao was arrested a seventh time, on January 16, 2018. Though he was soon released, he was taken back into custody on July 19. Police also attempted to arrest his wife, but they gave up after her strong resistance.
Mr. Liao was then sent to the Chenzhou Detention Center. He appeared in Beihu District Court on September 27 and was allowed to speak only a few sentences as he tried to testify in his own defense. Other practitioners who came to support him were blocked outside and had their pictures taken by police.
Son Arrested 7 Times and Imprisoned for 11.5 Years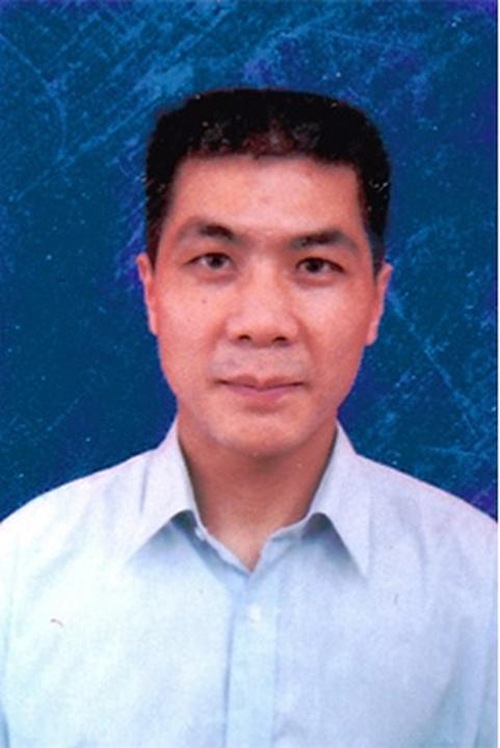 Mr. Liao Zhijun, a former train inspection officer, was arrested 7 times and imprisoned a total of 11.5 years for his belief.
Like his father, the younger Mr. Liao had also been repeatedly arrested for his faith.
He was first arrested in September 1999, detained for one month, and fined 5,000 yuan. His second arrest in December 2000 was followed by a one-month detention.
Mr. Liao was given two years of forced labor following his third arrest on March 5, 2001. His fourth arrest happened in 2007, after which he was held at the Chenzhou Detention Center for 38 days.
Mr. Liao was arrested together with his father in May 2008 and sentenced to 3.5 years in Jinshi Prison. He refused to do slave labor and was stripped naked and beaten. His hands were also cuffed behind his back to increase his pain. In addition, he was shocked with electric batons, kept at an intensified unit, handcuffed and forced to stand still for long periods of time. His employment was terminated in November 2011.
In April 2013, he was arrested a 6th time and sentenced to 4 years of imprisonment in January 2014. Guards in Wangling Prison instructed inmates to kick and beat him, leaving bruises all over his body. They also prohibited his parents from visiting him.
Mr. Liao's most recent arrest was in May 2017 as he distributed materials at a farmer's market. His parents hired two lawyers, one from Beijing and the other local, to represent him. The local attorney was later pressured to drop his representation, and the Beijing attorney defended him in a court trial in February 2018. He was later sentenced to 4 years of imprisonment and fined 10,000 yuan in March. Chenzhou Intermediate Court ruled in April to uphold his original sentence.
Both Wives Also Targeted for Their Faith
The father and son's wives also practice Falun Gong and have been targeted for their faith.
The elder Mr. Liao's wife, Ms. Meng Qinglian, went to Beijing in December 2000 to petition the central government for the right to practice Falun Gong. Police kept her at the Shijingshan Detention Center, where she was interrogated and slapped in the face again and again. In the freezing winter of -7C (about 20F), one officer removed Ms. Meng's coat and poured a liter of cold water on her body. The police then held her tightly and forcibly pried open her mouth to pour in unknown drugs.
At one time in 2007, all four members of the family–Mr. Liao and his wife, son, and daughter-in-law–were arrested and detained.
The younger Mr. Liao's wife, Ms. Zhang Yan, was arrested at the same time as her husband in April 2013. She was released on the day of her arrest, while her husband was later sentenced to four years in prison.
Related Reports:
Father and Son Repeatedly Suffer Persecution, Son to Be Put on Trial Again
Father and Son Imprisoned for Helping Install Independent Television Receivers in China
Related Articles in Chinese: