Mr. Mu Junkui and Ms. Zhang Yumei from Changchun Arrested and Beaten by Police
October 04, 2018
|
By a Minghui correspondent in Jilin Province, China
(Minghui.org) Mr. Mu Junkui and Ms. Zhang Yumei are Falun Gong practitioners from Changchun City, Jilin Province.
Mr. Mu was arrested on his way to work just after 8 a.m. on September 7, 2018. Ms. Zhang, one of his employees, and his wife, who is not a practitioner, were arrested at the same time.
Yu Bin and officers from the Xisantiaojie Police Station in Kuancheng District arrested the practitioners. They ransacked their homes, company offices, and warehouse, and they confiscated some personal and business items. The police claimed they had been tracking the three people for a while.
Mr. Mu was taken to the Detention Center No.1 in Changchun City. Ms. Zhang was taken to the Detention Center No.4. Mr. Mu's wife was held for several hours and then released around 8 p.m. on September 7.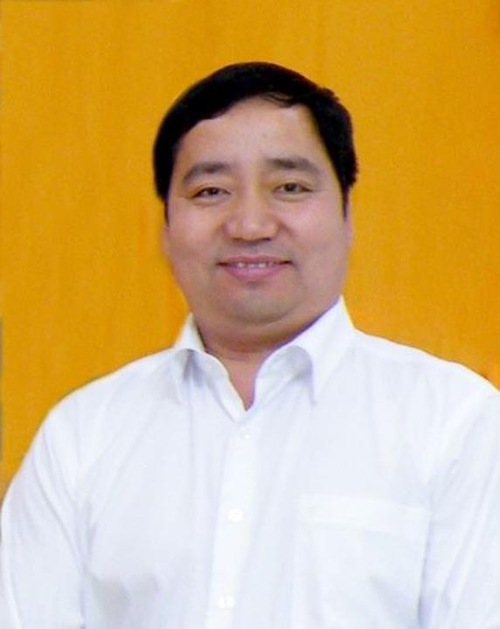 Mr. Mu Junkui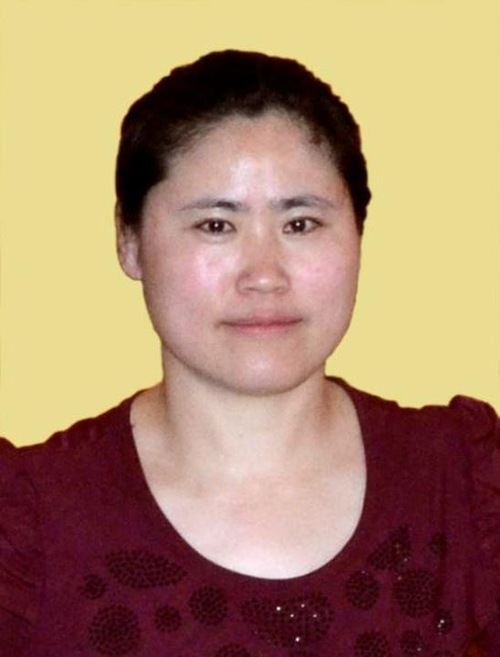 Ms. Zhang Yumei
He Wei, head of the Domestic Security Division in Kuancheng District, viciously beat Mr. Mu's head and face. During a physical exam, police officer Yang Guang beat Mr. Mu and handcuffed him so tightly that his wrists became swollen.
Yang Guang also slapped Ms. Zhang's face and twisted her arms while she was detained in the Domestic Security Division in Kuangcheng District. Ms. Zhang was not accepted by the detention center because of high blood pressure. Yang Guang slapped her face several times and yelled, "I'm Yang Guang. Sue me if you dare."
After being beaten, Ms. Zhang was taken to the No.208 Hospital in Changchun, where a CT scan showed a cerebral infarction. However, police officers secretly changed the medical report to allow Ms. Zhang to be admitted to Detention Center No.4.
Mr. Mu Yunkui: Two Years in Forced Labor Camp
Mr. Mu is 46 years old. He was incarcerated at the Tuanhe Forced Labor Camp from 2001 to 2003 because he had gone to Beijing to appeal for the right to practice Falun Gong. In the camp, he was forced to sit on a "small stool" for long hours every day.
He was also put in solitary confinement. Jiang Wenlai, head of the labor camp, as well as several guards including Ni Zhenxiong, Zhao Yingbo, Song Yeming, and He Wei, shocked him with seven or eight electric batons. Mr. Mu received life-threatening injuries. He clenched his teeth during the torture, causing all of his teeth to loosen.
He used to work in the canteen of the Changchun municipal government. He lost his job when the Chinese Communist Party started its persecution of Falun Gong. He subsequently opened his own business. As a practitioner, he was responsible to his customers and conducted his business in an honest manner.
Before practicing Falun Gong, he enjoyed fighting and had been seriously injured during a group fight. After he began to practice Falun Gong in 1994 and follow the principles Truthfulness-Compassion-Forbearance, he soon recovered from his injuries and turned into a kinder and hardworking person.
Mrs. Zhang Yumei: Four Years of Forced Labor
Ms. Zhang Yumei, 49, went to Beijing twice to appeal for the right to practice Falun Gong. She was incarcerated and abused in Heizuizi Forced Labor Camp for women for nearly four years.
Before she started practicing Falun Gong, she was in poor health. After she gave birth, she was in constant pain and had no strength to carry her baby. She even wrote a suicide note in 1996, preparing to leave her painful life and her months-old son behind.
At the lowest point of her life, she read the main book of Falun Gong, Zhuan Falun, and no longer contemplated suicide. She recovered quickly from her illnesses.
Ms. Zhang also became optimistic, hardworking, and energetic. She respected the elderly and was willing to help others and suffer hardships. Living by the principles of Falun Gong, she let go of the attachment to personal interest and looked within for shortcomings when she faced conflicts.