Jakarta, Indonesia: Promoting Falun Gong in Chinatown
October 24, 2018
|
By Falun Gong practitioners in Indonesia
(Minghui.org) Falun Gong practitioners from Jakarta, Indonesia recently participated in a community cultural event held at Glodok, the city's Chinatown on October 20 and 21, 2018. The area has a large Chinese population and is a well known tourist attraction with many shops and food stalls. Practitioners set up a stall of their own to introduce Falun Gong and raise awareness about the ongoing persecution in China.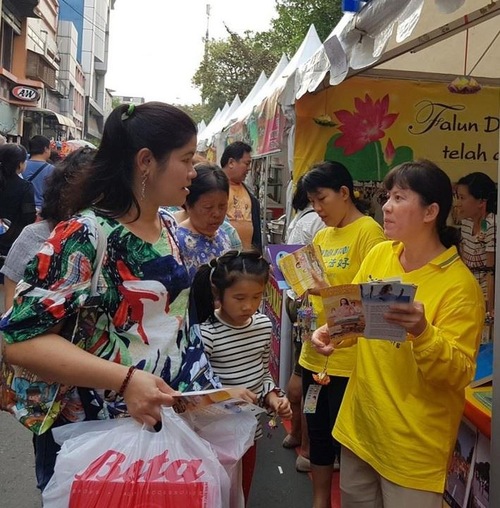 A practitioner introduces Falun Gong to a Chinese woman.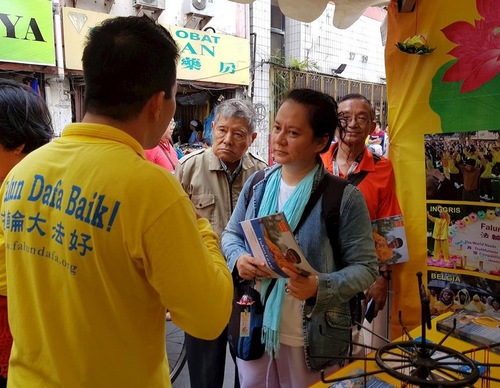 A tourist listens to a practitioner talking about Falun Gong.
During the two-day event, many people got to know about Falun Gong. Several people learned the exercises and received copies of Zhuan Falun, the main text of Falun Gong teachings.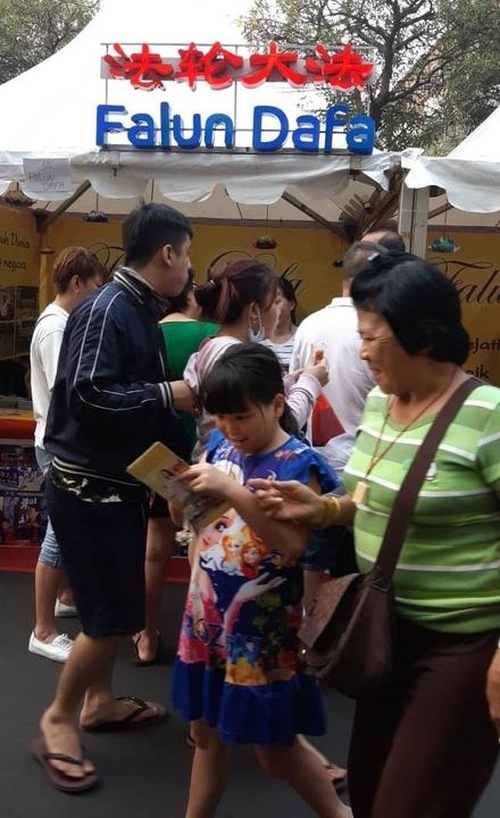 A mother and daughter take information on Falun Gong.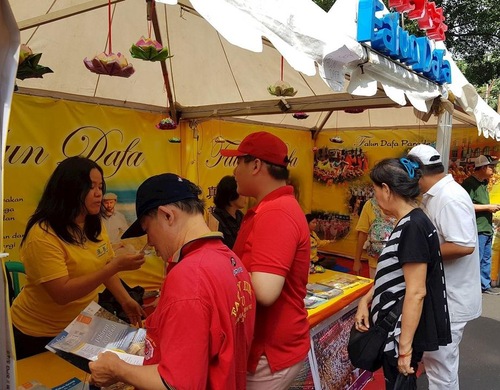 Tourists take flyers and learn about the practice.
A few people who were misled by the Chinese Communist regime's propaganda on Falun Gong had their misconceptions cleared up after speaking to practitioners. Many tourists expressed their support and hope that the persecution in China will end soon.