Photos: 99-Year-Old Woman Practices Falun Gong in Snowy Park
January 08, 2018
|
By a Falun Dafa practitioner in the USA
(Minghui.org) The following photos were taken on the morning of December 31, 2017. Ms. Wu went to a park in northern New Jersey when it was 14 degrees Fahrenheit (-10 degrees Celsius) to do the Falun Gong exercises.
Ms. Wu has practiced Falun Gong since 1997. She was born in March 1919, which means, according to the traditional way the Chinese calculate age, she is 99 years old.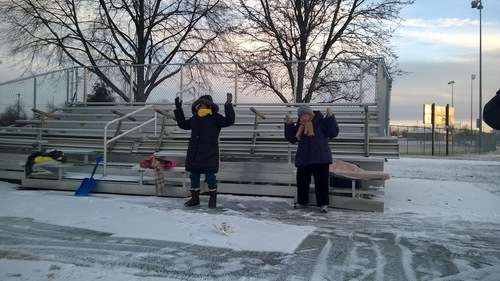 Ms. Wu and a fellow practitioner do the second Falun Gong exercise, the Falun Standing Stance, on a cold winter's day in a New Jersey park.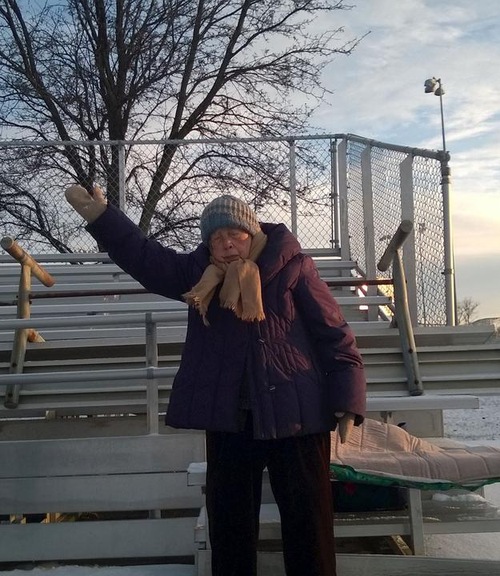 Ms. Wu does the third exercise.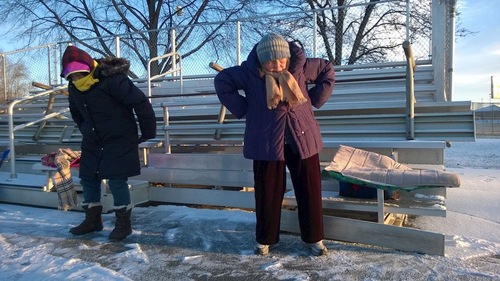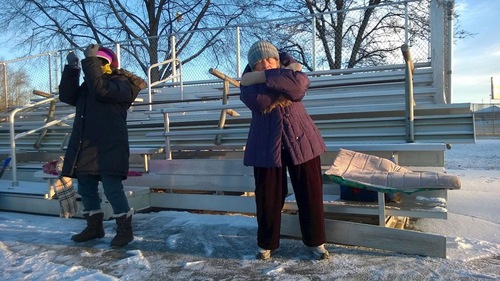 The fourth exercise.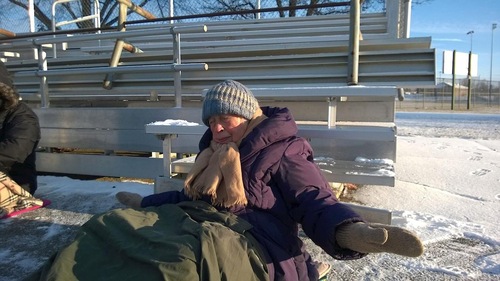 The fifth exercise, a sitting meditation.