Slovakian Lawmakers, Media Concerned About Forced Organ Harvesting in China
January 01, 2018
|
By a practitioner from Europe
(Minghui.org) Thirty-nine National Council members of Slovakia jointly sent an open letter to Beijing on December 7, expressing their concern about the state-sanctioned killing of Falun Gong practitioners for their organs in China.
The letter told Chinese leaders that if China wants respect from the international community, the nation should respect human lives. The lawmakers also urged the Chinese president to stop the persecution of Falun Gong practitioners and bring the perpetrators to justice, including former Communist Party leader Jiang Zemin, who launched and personally directed the persecution.
On the same day, the documentary "A Decade of Investigation" was screened at the parliament building. In the audience were eleven National Council members and five staff members.
The viewers were shocked by the facts presented in the documentary. They said more people should know about it and offered to help spread the message. Nine lawmakers signed the letter to the Chinese president. They also posted the information on their social media pages.
At a previous meeting with Falun Gong practitioners, National Council members Ondrej Dostal and Peter Osusky condemned the persecution of Falun Gong. They both believed that the international community should take action to help protect human rights, as it is the responsibility of those living in free countries.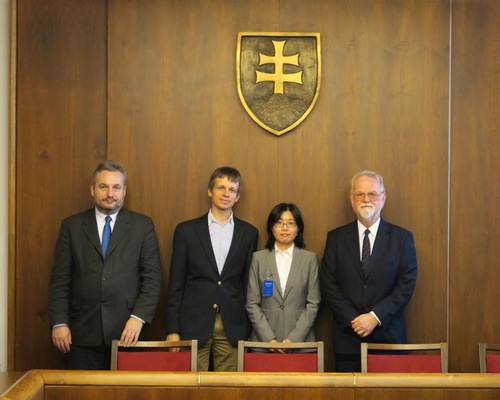 From left to right: National Council member Ondrej Dostal, Falun Gong practitioners Marek Tatarko and Wang Haiyan, and National Council member Peter Osusky at a meeting on October 26
The largest TV station in Slovakia, RTVS, interviewed the organizers of a local human body exhibition on November 20 as part of its weekly investigative program, Reporteri, which has a viewership of 60,000. The 15-minute-long program also covered the state-sanctioned organ harvesting crimes in China and its investigation by the World Organization to Investigate the Persecution of Falun Gong. The coverage has drawn widespread public attention.
In 2013, the European Parliament passed Resolution 2013/2981 (RSP) condemning forced organ harvesting in China.
The lawmakers who signed the open letter to the Chinese president include: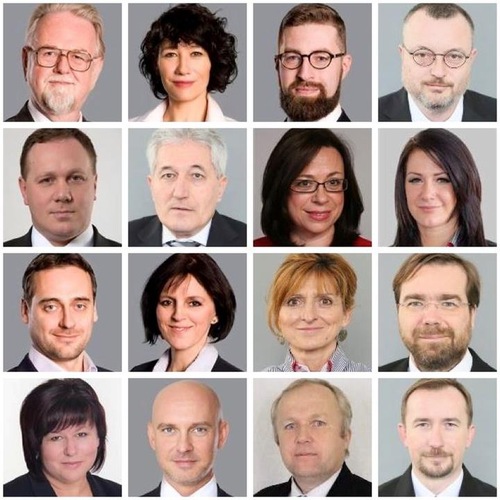 First row: P Peter Osusky, Lucia Ďuriš Nicholsonová, Martin Poliačik, Milan KrajniakSecond row: Richard Vašečka, Alan Suchánek, Zuzana Zimenova, Jana CigánikováThird row: Jozef Rajtár, Renáta Kaščáková, Viera Dubačová, Marek KrajčíFourth row: Anna Verešová, Branislav Gröhling, Martin Fecko, Miroslav Sopko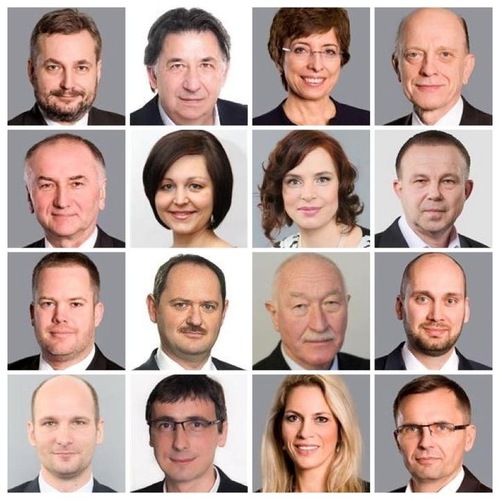 First row: Ondrej Dostál, Ján Budaj, Anna Zemanová, Alojz BaránikSecond row: Eugen Jurzyca, Erika Jurinová, Veronika Remišová, Milan LaurenčíkThird row: Vladimír Sloboda, Zsolt Simon, František Šebej, Karol GalekFourth row: Gábor Grendel, Ján Marosz, Jana Kiššová, Ľubomír Galko
First row: Adriana Pčolinská, Soňa Gaborčáková, Oto Žarnay, Katarína MacháčkováSecond row: Natália Blahová, Miroslav Beblavý, Simona Petrík