Malaysia: Practitioners Hold Events to Oppose the Persecution in China
July 29, 2017
|
By Falun Gong practitioners in Malaysia
(Minghui.org) Practitioners held events across Malaysia to oppose the persecution, including marches, rallies, and candlelight vigils.
Klang
Holding up pictures of practitioners who have died as a result of persecution, practitioners in Klang held a march to expose the persecution.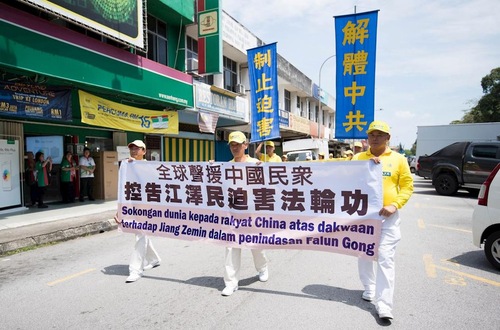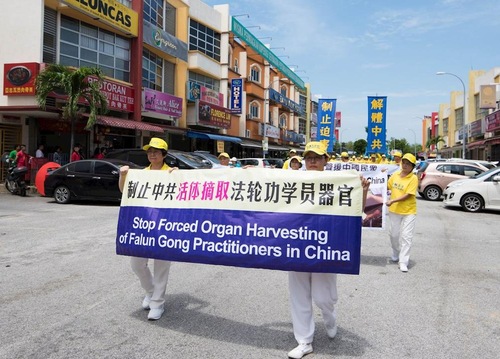 Malaysian practitioners march in Klang on July 16, 2017.
Local resident Ms. Lin Licheng was shocked by the mistreatment practitioners have suffered for their beliefs, especially forced organ harvesting. She was glad to hear that former communist leader Jiang Zemin has been sued for persecuting Falun Gong and signed a petition to support that effort.
Mr. Chen Shengfa, 60, said that he knew Falun Gong was good for its practitioners and society at large. "A person needs to follow his conscience. It is wrong for Jiang to suppress innocent practitioners like this."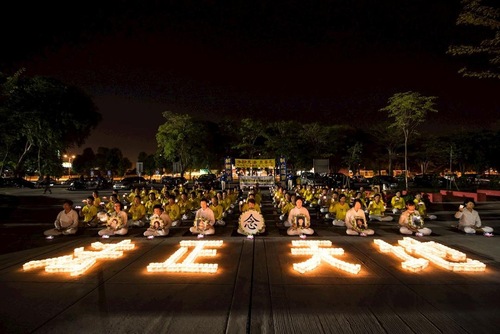 Candlelight vigil in Klang following the march
A candlelight vigil was held at Kompleks Sukan Pandamaran in the evening. Small business owner Helen said that it was hard to imagine how a gentle meditation could face such a harsh persecution in today's world. Coming from Indonesia and now living in Malaysia, she said that what is happening in China violates basic human rights. "No matter who you are or where you live, there is no excuse to ignore such a tragedy," she said.
Johor Bahru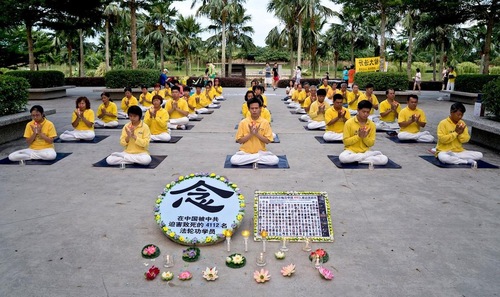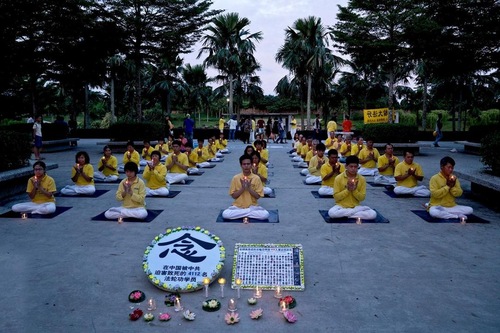 Candlelight vigil at Johor Bahru in the late afternoon on July 16, 2017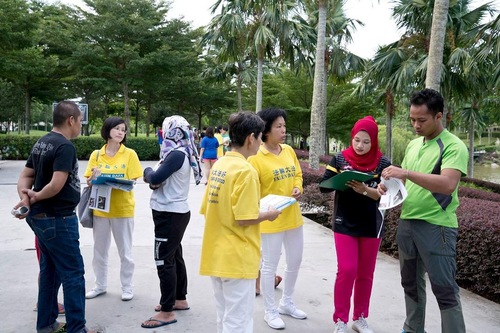 Telling people about the persecution in China before the candlelight vigil
Another candlelight vigil started in the afternoon on July 16 at Adda Heights Park in Johor Bahru, the third largest city in Malaysia. Many passersby stopped to read posters and talked with practitioners, asking about the persecution.
Many people signed petitions calling for a stop to the atrocities. They include people from China, Indian, and Malaysia.
"Such a crime must stop. Please keep it up and you have my support," said a woman to practitioners.
Kuala Lumpur
Practitioners attended a rally in front of the Chinese Embassy on July 20. A letter was also delivered to the embassy to protest the persecution.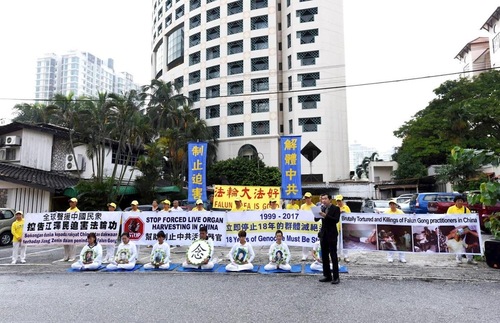 Rally in front of the Chinese Embassy in Kuala Lumpur on July 20, 2017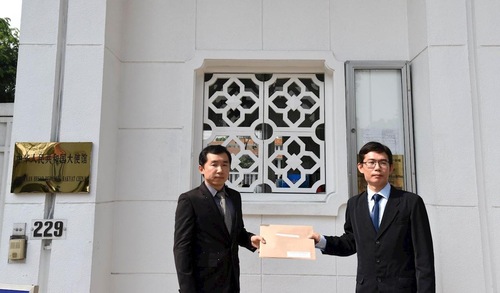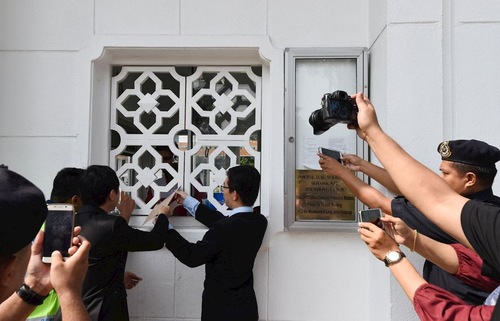 Passersby and local officials took pictures when two practitioners delivered a letter to the Chinese Embassy.
In front of pedestrians and some local officials, practitioners reviewed how much benefit practitioners have received from the practice of Falun Gong and the serious consequences of the 18-year-long massive persecution.
"We Chinese believe in good is rewarded with good and evil meets with evil," one practitioner said at the rally. "We hope Chinese officials will stop blindly following Jiang's persecution policy. Making the right decision will benefit you and your future."