Practitioner Zhang Shude Arrested When Applying for an ID
July 27, 2017
|
By a Minghui correspondent in Liaoning Province, China
(Minghui.org) Falun Gong practitioner Mr. Zhang Shude from Harbin City, Heilongjiang Province was arrested when applying for an identification (ID) card at the Xingsheng Police Station in Panjin City, Liaoning Province, on June 29, 2017.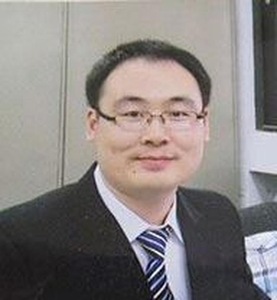 Mr. Zhang Shude
Mr. Zhang, 27, has a master's degree from the Harbin Technological University and works at the Dalian Science and Technology Design Institute. He was assigned to a job at the High Tech Development District in Panjin City.
He went to the Xingheng Police Station to have his ID extended. The police arrested him on the spot when they learned that he practiced Falun Gong. They went to his residence, ransacked it, and confiscated his computer and other personal belongings.
Mr. Zhang is being detained at the Panjin Detention Center. His mother and relatives went to the Panjin Police Station and spoke to the responsible officers. Officer Luo Yuting acknowledged that Mr. Zhang is a good person and did not do anything illegal, but Luo said they had to follow the Communist Party's directives.
The family later went again to the Panjin Detention Center. Agents demanded that the family sign a detention warrant, claiming that his arrest had been approved.