(Minghui.org) On World Falun Dafa Day, May 13, 2017, Falun Gong practitioners from Malaysia, along with a group from Vietnam, held two marches in the State of Selangor to celebrate the occasion and send birthday greetings to Master Li Hongzhi, the founder of this ancient Chinese cultivation practice.
The first march set off at noon in the City of Seri Kembangan. The march was led by the local Tian Guo Marching Band, and consisted of a waist drum team, dragon dance team, and a group of practitioners dressed as fairy ladies demonstrating the exercises.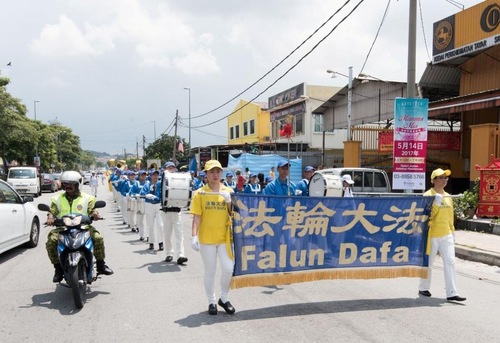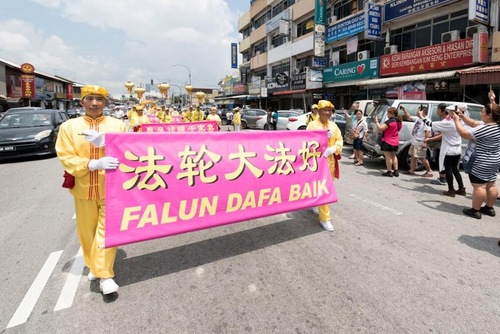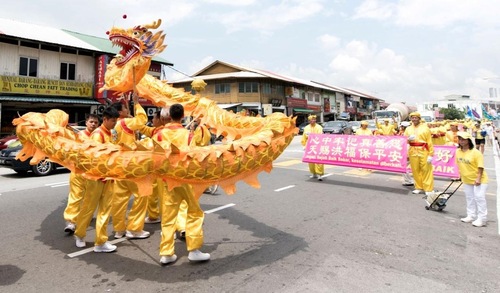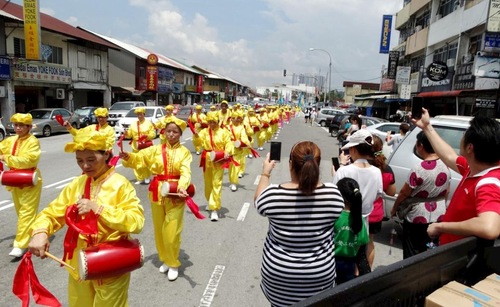 Falun Gong march in Malaysia on World Falun Dafa Day.
Local citizen Rathakrishnan, who had never seen a Falun Gong march before, liked the performances in the march very much. He hopes that practitioners come back every year.
After the first march, practitioners rushed to the second town, Petaling Jaya, for the second one, which started at 6:00 p.m.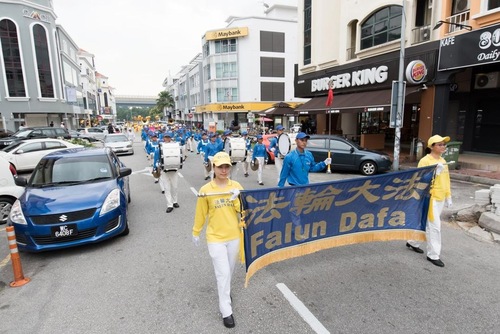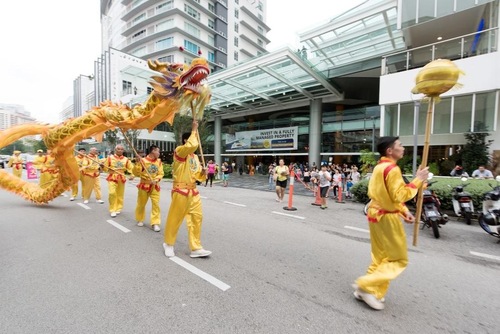 The second march, in the city of Petaling Jaya.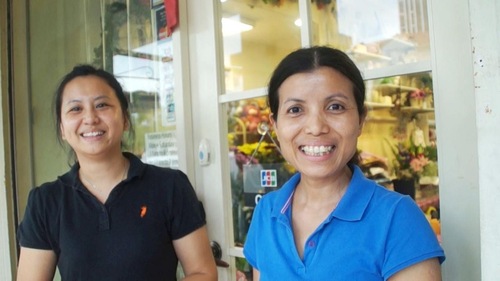 Elaine (left) was surprised to see such a large-scale march.
Aishah liked the march. She said her husband filmed the entire march.
Besides telling the public what Falun Gong is, practitioners also exposed the severe persecution in China. Many spectators expressed support for Falun Gong's peaceful resistance.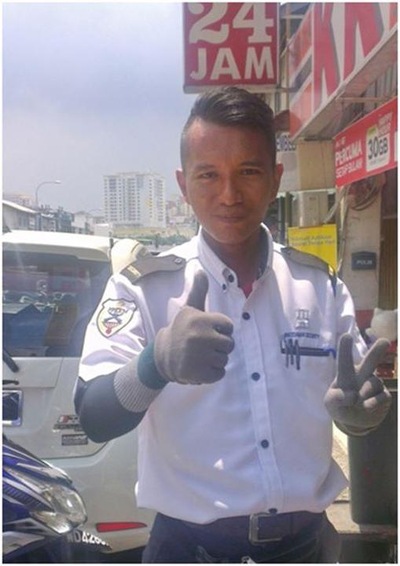 Saiful wishes Falun Gong a big success in their peaceful resistance.
Saiful heard about the persecution. As a security guard, he dislikes violence, and hopes that the United Nations will take action to protect human rights. He strongly condemned the state-sanctioned organ harvesting in China.
"Only evil can commit such a horrible crime," he said.
Saiful encouraged practitioners to keep up the good work of raising public awareness of the persecution. He also thanked Master Li Hongzhi for introducing such a peaceful practice to the public.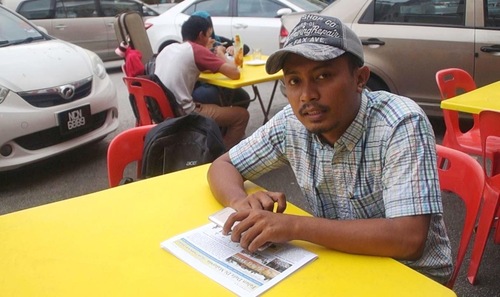 Music teacher Rahim, who is concerned about the human rights issues in China, believes that Falun Gong will regain freedom in China soon.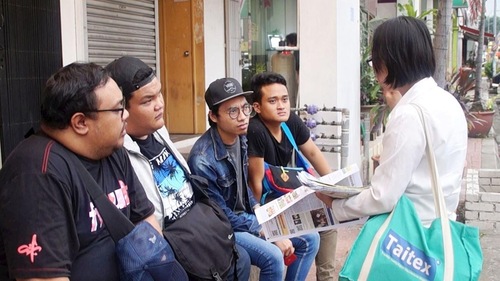 Azman (left 1) had not heard about the persecution. After talking to a practitioner, he also expressed support for Falun Gong.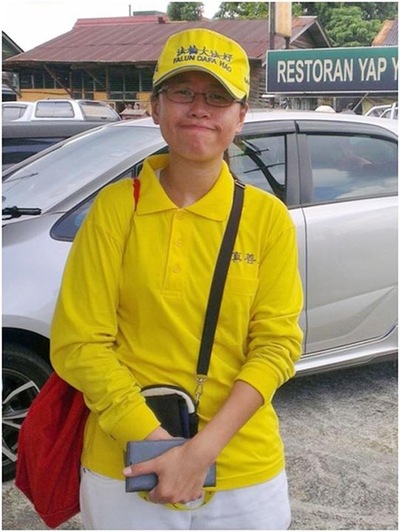 Falun Gong practitioner Zhuang Chenli heard about this practice from her brother and started practicing nine years ago.
Practitioner Zhuang Chenli believes it is very important for more people to know about the persecution, so that more people will join the peaceful resistance and push the governments to take actions to end it.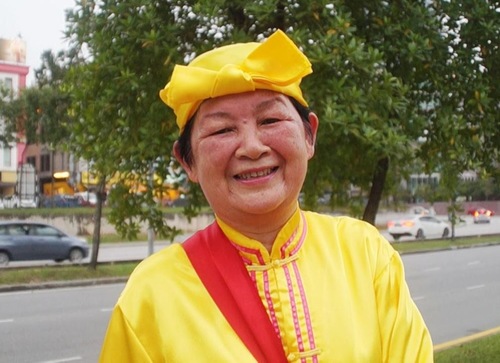 Sixty-eight year old Li Meili feels lucky to be a practitioner.
Li Meili heard about Falun Gong when the persecution first started in 1999. Out of curiosity, she read the Falun Gong materials, and found it appealing. She and her husband were the first two practitioners in the Kluang District.
"I really cherish the opportunity of practicing Falun Gong, which gives me health, kindness, and a harmonious family," she said, "I thank Master Li for teaching me the principles of Truthfulness-Compassion-Forbearance. This is why I come all the way here to play waist drum in this march."