Elderly Couple Arrested Again
May 02, 2017
|
By a Minghui correspondent in Hebei Province, China
(Minghui.org) Mr. He Yixing and Ms. Zhang Yueqin, both 70 years-old, were arrested in Zunhua City on April 19, 2017, when they were talking to people about Falun Gong. The couple are both Falun Gong practitioners from Tangshan City in Hebei Province.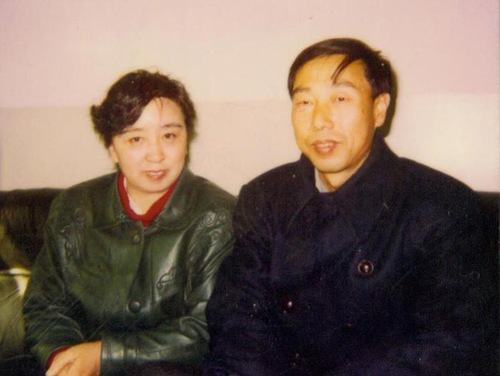 Mr. He Yixing and Ms. Zhang Yueqin
They were taken to Dibeitou Town Police Station, and are currently being held at Shitougou Detention Center in Zunhua.
Officers from Diaoyutai Police Station in Tangshan ransacked their home the day after the arrest and confiscated Falun Gong books, laptop computers, a portrait of Falun Gong's founder, and other personal belongings.
Mr. He led a transportation team at Tangshan Power Plant before he retired, and was well respected by his colleagues.
Ms. Zhang had a long standing kidney problem, which disappeared after she began practicing Falun Gong.
Mr. He and Ms. Zhang were previously imprisoned for seven and five years respectively for their belief.
Mr. He was released from Jidong No. 2 Prison on July 22, 2015.
Ms. Zhang was incarcerated in Hebei Women's Prison, and tortured in various ways, including being shocked with electric batons, having needles inserted into her body, and being forced to walk on scalding hot plates.
She was detained again for 15 days at Zunhua Detention Center in July 2015.