(Minghui.org) Human Harvest: China's Illegal Organ Trade, a documentary revealing the state-sanctioned organ trade in China, drew large audiences at the Real to Reel Film Festival in Winnipeg, Canada.
The Peabody Award-winning film was screened twice on February 20 and 21 at the festival, and the room was packed. Many attendees had to stand for the entire movie.
David Matas, a renowned Canadian human rights lawyer who is featured in the documentary, and Prof. Zhang Yanling from University of Manitoba answered questions after the screening.
Viewers also stopped at Falun Gong practitioners' booth for informational materials about the persecution of Falun Gong and the organ harvesting in China.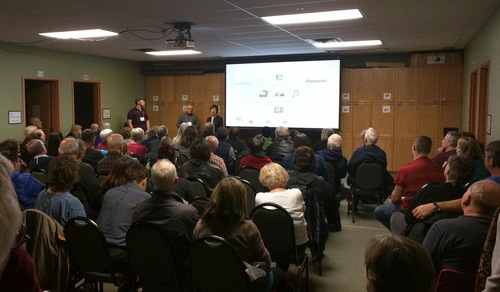 The screening room was packed.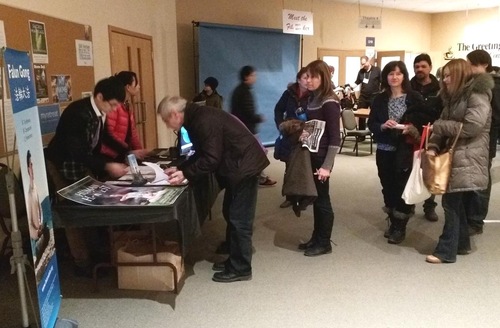 Viewers signed a petition condemning the state-sanctioned organ harvesting from Falun Gong practitioners in China.
A senior gentleman said after watching the film that it was "soul-stirring" and that it made him very sad. "I will help you to find more people and get them to come and see this movie," he said to the practitioners at the booth.
A young woman said, "This [organ harvesting] is so evil, it cannot be tolerated. No matter how strong the forces of evil seem, they might be able to get away with it for a while, but goodness always wins in the long run."