Malaysia: Falun Dafa Practitioners' Performances Spread New Year Joy
February 17, 2016
|
By a Falun Dafa practitioner in Malaysia
(Minghui.org) Falun Dafa practitioners in Malaysia celebrated Chinese New Year by putting on a New Year Cultural Parade and a performance by the group's Divine Land Marching Band on the sixth and seventh day of the lunar new year.
New Year Cultural Parade in Mahkota Cheras
Falun Dafa practitioners in Malaysia visited Mahkota Cheras, a rapidly developing town in Selangor on February 14, 2016 to put on a New Year cultural parade, a tradition since 2010.
The Falun Dafa group's Divine Land Marching Band, waist drum team, dragon dance team, and "celestial maidens" showcased traditional Chinese culture and beauty.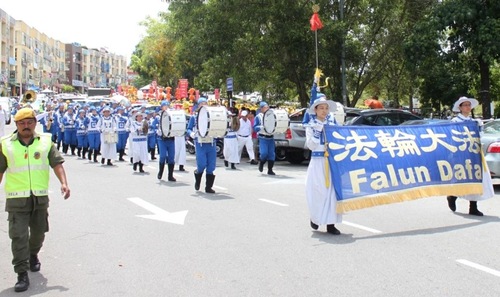 Divine Land Marching Band leads the New Year cultural parade in Mahkota Cheras on February 14, 2016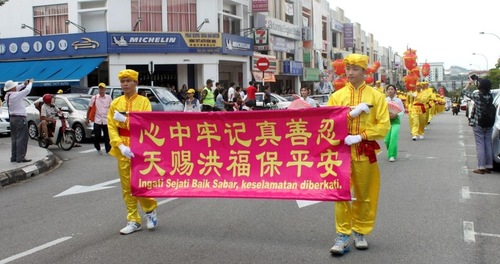 Practitioners holding lanterns. Words on the banner say, "Keeping in mind Truthfulness-Compassion-Forbearance, one will receive the blessings of Heaven and ensure one's safety"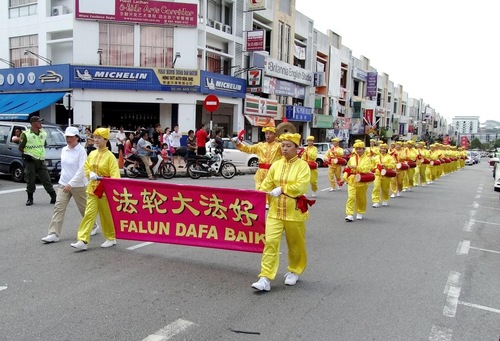 A group of waist drummers with a banner reading, "Falun Dafa is good!"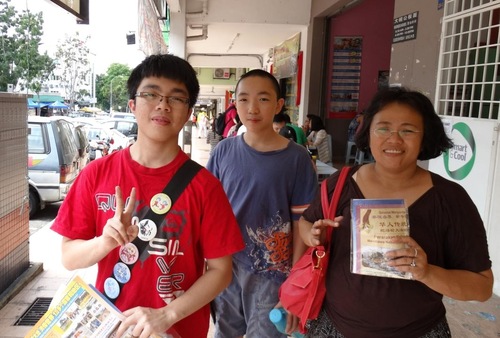 Local residents at the parade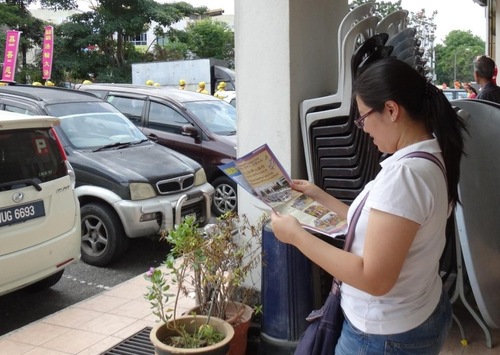 A resident reads a Falun Dafa flyer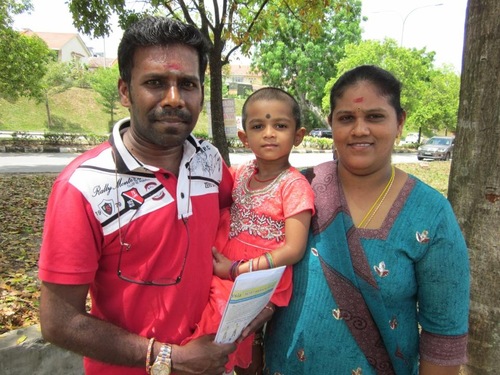 An Indian family enjoyed the Falun Dafa procession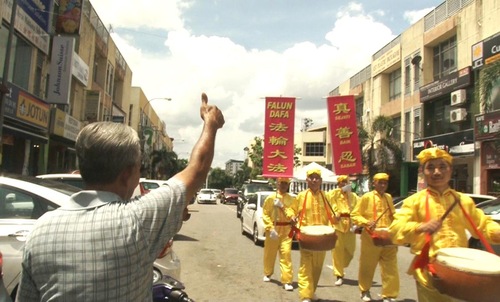 Resident gives thumbs-up, saying, "Great! Great! Great!"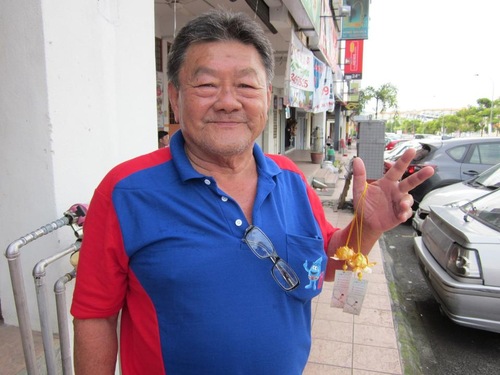 Mr. Lin said that the Falun Dafa parade can best represent their new year.
Divine Land Marching Band Spreads New Year Cheer
The Divine Land Marching Band visited Pulau Ketam ("Crab Island" in Malay), on the previous day, February 13. Riding a double decker cruise boat, the Divine Land Marching Band, performed for an hour and a half to residents in two major fishing villages around the island, offering them New Year's well-wishes.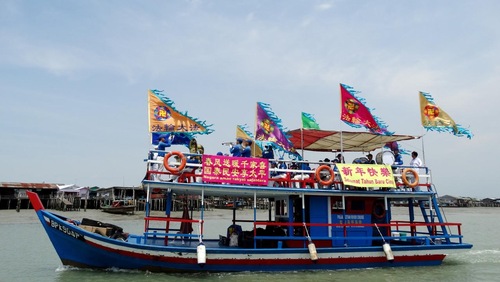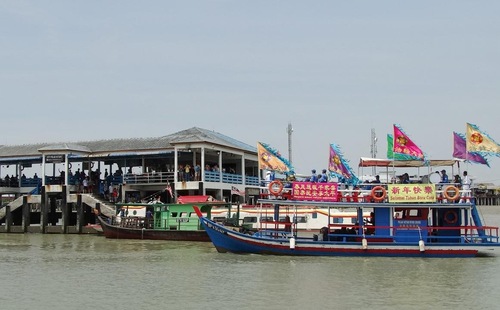 Divine Land Marching Band performs on a cruise boat around Pulau Ketam Island on February 13, 2016.
A group of practitioners went to the port of the island at the same time to talk to people about Falun Dafa and the persecution of the spiritual practice by the Chinese Communist regime in China, particularly the regime's state-sanctioned organ harvesting from unlawfully imprisoned Falun Gong practitioners for profit.
The practitioners also collected signatures for a petition supporting lawsuits against former Chinese dictator Jiang Zemin who launched the persecution of Falun Dafa 16 years ago. Many people signed the petition in hopes that Jiang will soon be brought to justice and thanked practitioners for working to raise awareness.