Chinese Community in Brooklyn, New York Welcomes Falun Gong Parade
November 16, 2016
|
By Minghui correspondent Shaquan in New York, U.S.A
(Minghui.org) Falun Gong practitioners in New York held a parade through the Chinese community in Brooklyn on November 11, 2016.
Led by the Tian Guo Marching Band, the 500-person procession highlighted the health and mental benefits of the spiritual practice and raised awareness of the ongoing persecution of Falun Gong in China. Their musical performances and banners attracted a large crowd.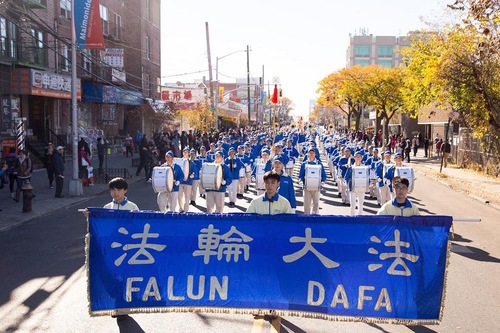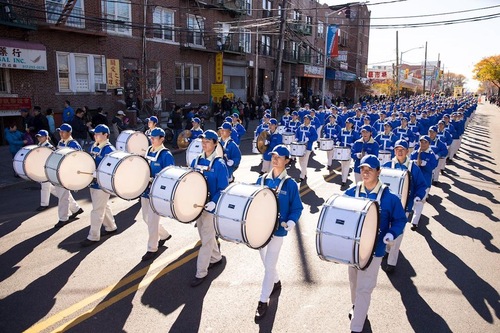 Falun Gong practitioners held a parade in Brooklyn, New York a week before Thanksgiving.
The parade started at 66th street and ended on 50th street. Around noon, both sides of 8th Avenue were packed with spectators.
The event organizer explained the purpose of the march: "We want to tell people of Brooklyn that Falun Dafa is good and that it is a wonderful practice. We have a waist drum team, a lion dance team, and celestial maidens in the parade to show traditional Chinese culture," he said.
A Positive Message
The theme of the first procession was "Falun Dafa is good." It was led by the Tian Guo Marching Band with over 150 Falun Gong practitioners.
Following the band were celestial maidens holding lanterns with Chinese characters for "Truthfulness," "Compassion," and "Forbearance" and a float. A team of practitioners demonstrated the movements of Falun Gong's five gentle exercises.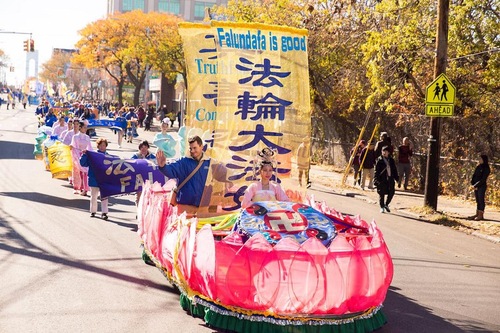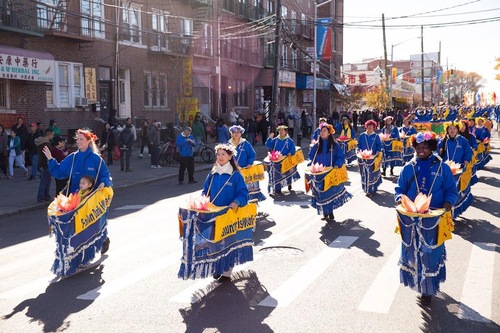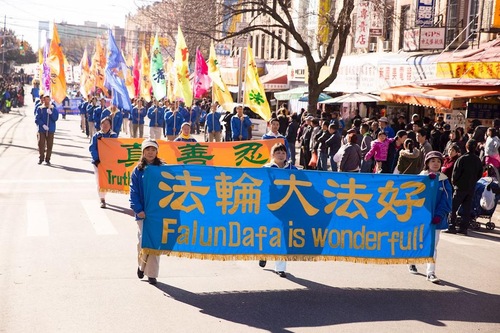 The procession with the theme "Falun Dafa is good" features Falun Gong's principles of Truthfulness, Compassion, and Forbearance.
Speaking Out Against Persecution in China
The second procession drew attention to the violent suppression of Falun Gong in China. Under a brutal campaign started by former Chinese Communist Party leader Jiang Zemin, practitioners throughout the country have been arrested, tortured, and even killed for their organs–all for refusing to renounce their faith.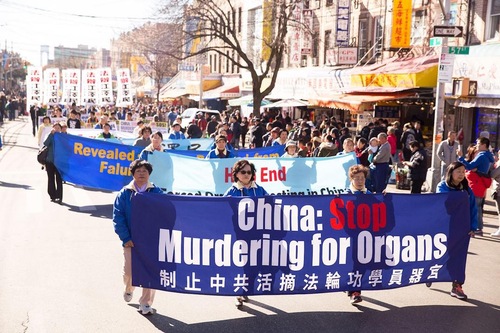 The voice of Falun Gong practitioners: Stop the persecution and bring Jiang Zemin to justice.
The lion dance team led the second procession, followed by colorful flags and waist drummers.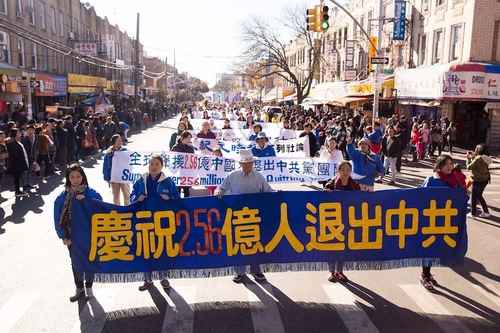 "Congratulating the 256 million people who have quit the Chinese Communist Party"
Praise from Chinese Spectators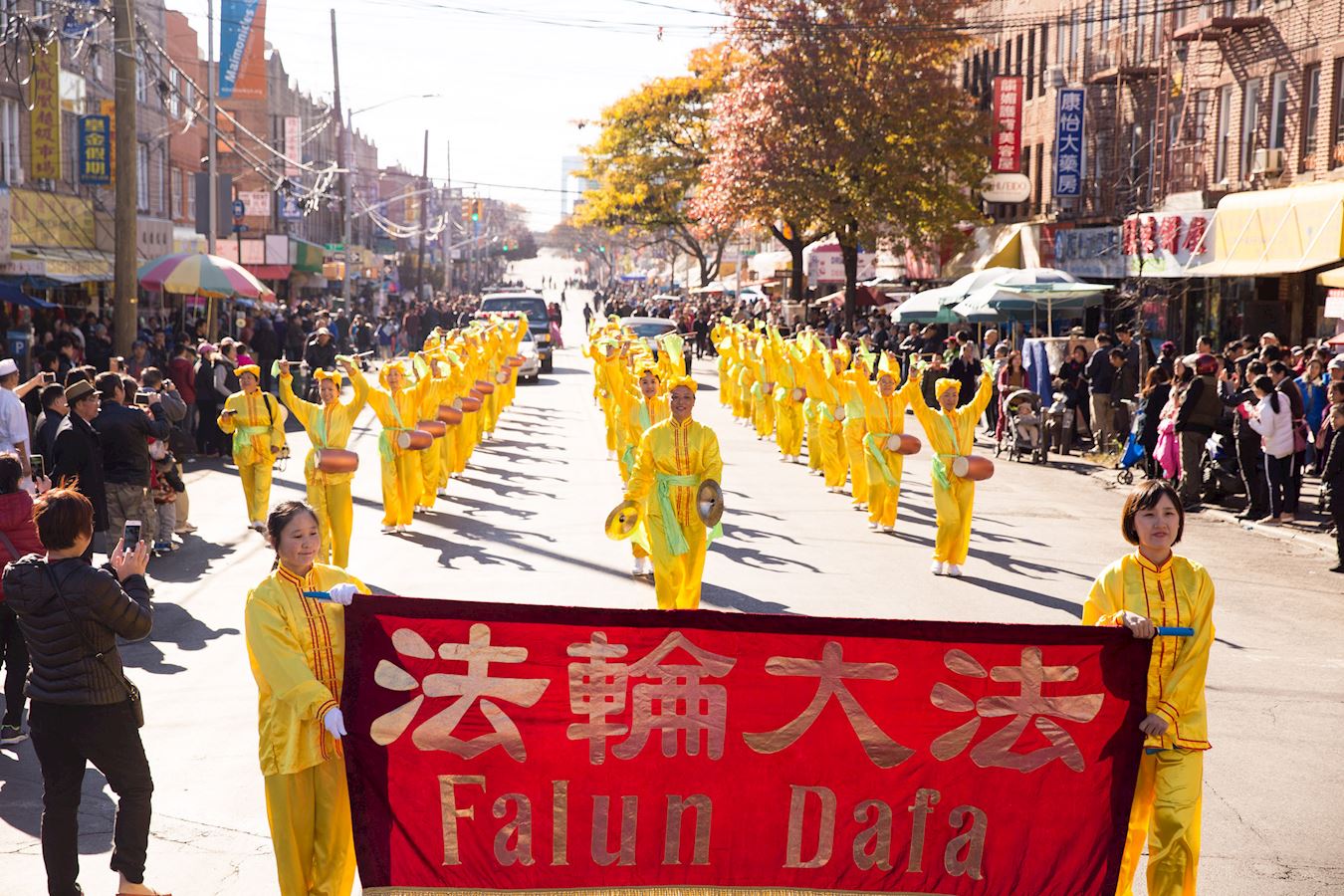 Pedestrians look on at the team of energetic waist drummers.
Several Chinese residents expressed pride and excitement at seeing such a large parade of mostly Chinese participants. Mr. Zeng commented, "Falun Gong is really doing well here."
Another onlooker, Mr. Lin, said that he has seen Falun Gong parades in other parts of the U.S. "I really like their parades, especially the lion dances," he said.
Referring to the practitioners' banners highlighting "Truthfulness-Compassion-Forbearance," Ms. Zhang said that the principles carry a positive energy. Mr. Yu liked the emphasis on forbearance and said, "It's about being courteous and humble, which is a good principle to keep."