Germany: People From All Walks of Life Support Falun Gong
November 14, 2016
|
By Minghui correspondent De Xiang in Munich, Germany
(Minghui.org) More than 1,000 Falun Gong practitioners from multiple European countries held several events in Munich on November 4-7, 2016, including rallies and group exercises at Marienplatz, Odeonsplatz, Schloss Nymphenburg, and Max-Josepha-Platz, the protest in front of the Chinese embassy, and a three-hour-long parade in the inner city.
While witnessing the beauty of this ancient Chinese cultivation practice, local citizens and tourists also learned about the 17-year-long persecution in China. After hearing about the state-sanctioned organ harvesting in China, people were shocked and signed a petition to condemn this crime.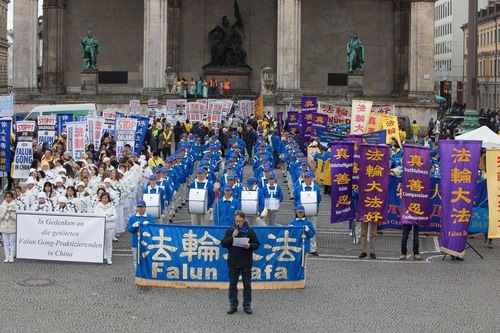 The rally at Odeonsplatz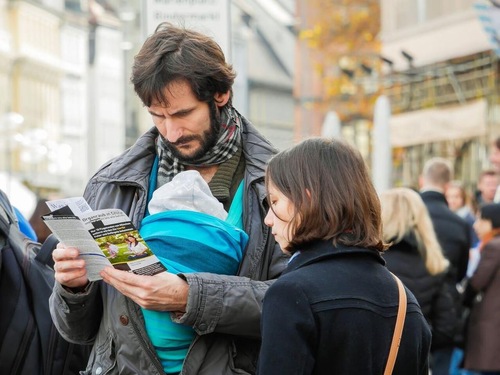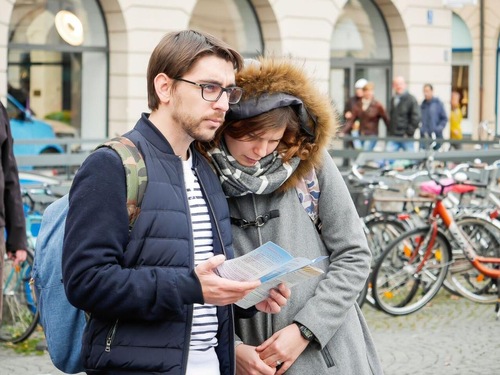 Reading Falun Gong materials at Odeonsplatz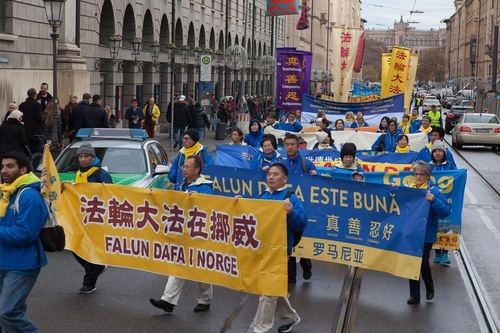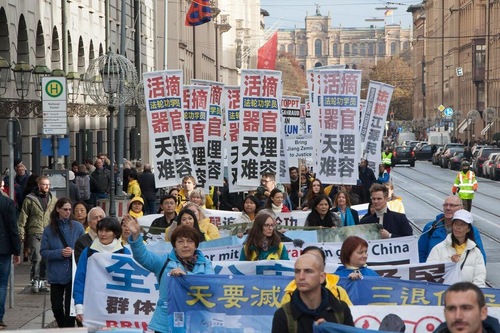 The parade
German Expert Urges International Community to Investigate Forced Organ Harvesting in China
For eight years, Dr. Arne Schwarz, an IT medical statistician, has been calling for an investigation of the forced organ harvesting in China. His focus has been on the trade between Chinese hospitals and Western medical instrument companies.
Dr. Schwarz attended the parade on November 5 and spoke at the rally. He reminded the audience that the forced organ harvesting affects Western society, because many companies have been the suppliers to Chinese hospitals, and many American, British, and Australian hospitals have been training Chinese surgeons.
Dr. Schwarz also praised Falun Gong practitioners for their peaceful resistance. He said it was amazing that Falun Gong practitioners can still obey the principles of "Truthfulness-Compassion-Forbearance" despite the severe persecution.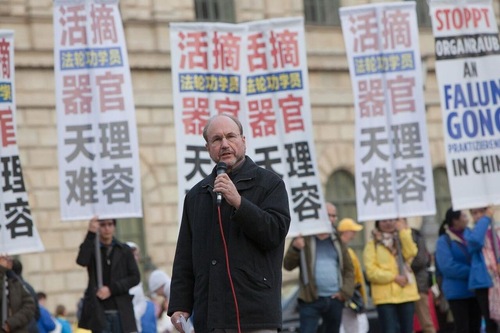 Dr. Schwarz reported the results of his investigation to the rally. He said such events are very important to inform society and the media.
Strong Voice of Support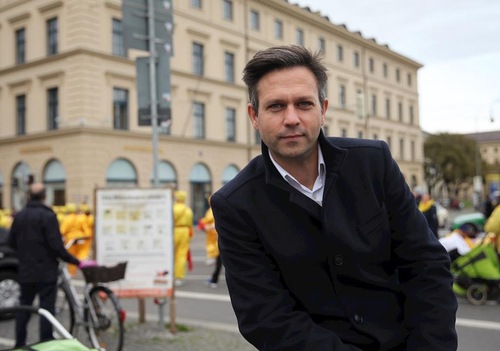 Munich businessman Jörg Jentschake feels bad that the brutal persecution has been ignored by so many. He also said the peaceful parade left a deep impression on him.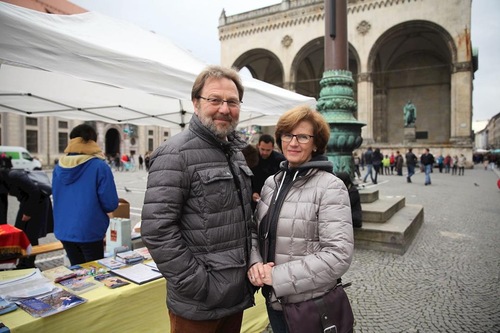 Mr. and Ms. Racke, teachers from Cham, signed the petition.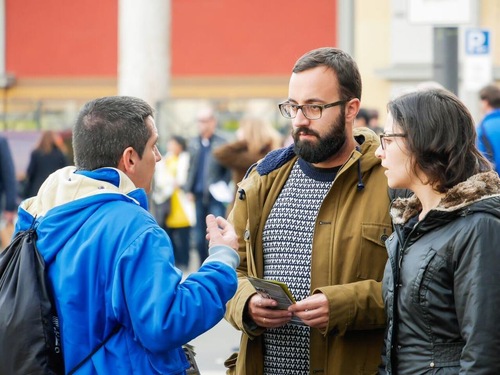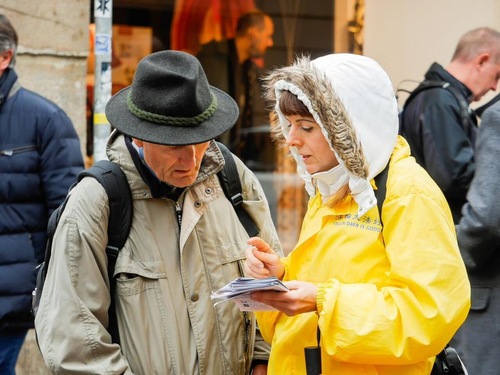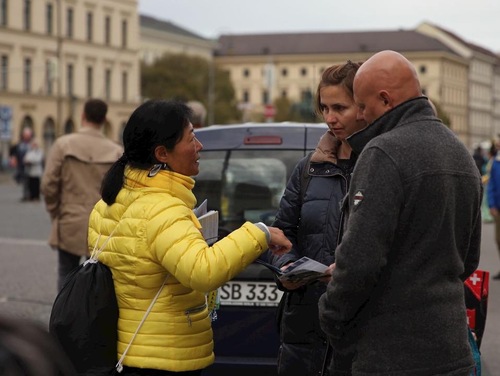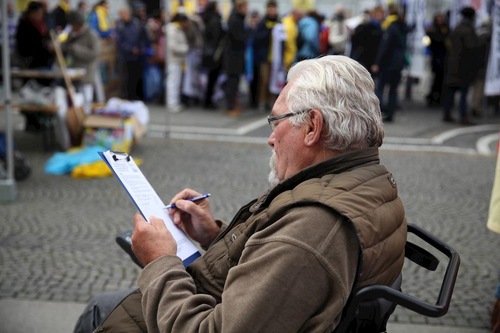 People talk to practitioners and sign the petition to support Falun Gong.