(Minghui.org) Over 200,000 Falun Gong practitioners have filed criminal complaints against the former communist head Jiang Zemin since last May for launching and directing the persecution of the spiritual practice. Citizens throughout China who have seen through the communist regime's propaganda against the practice are applauding the effort and showing support.
In Qingyuan County, Liaoning Province, 4651 residents have signed a petition supporting the movement to bring Jiang to justice.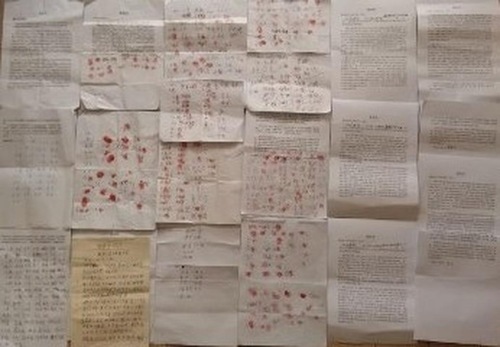 Signed and fingerprinted petitions and statements call for the prosecution of Jiang Zemin for persecuting Falun Gong.
"Jiang should have been arrested a long time ago," wrote one of the petitioners who had seen how Falun Gong has been welcomed outside China while traveling abroad. He or she wrote, "Falun Gong should have freedom. I saw many people practicing Falun Gong when I visited Taiwan. In the whole world, only Jiang Zemin persecutes the good Falun Gong people."
"All Jiang brought to China are disasters. Look at what a mess he made for our country. Suing him is doing a good deed for China," added the supporter.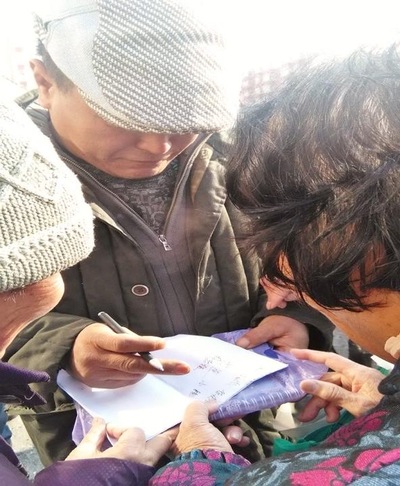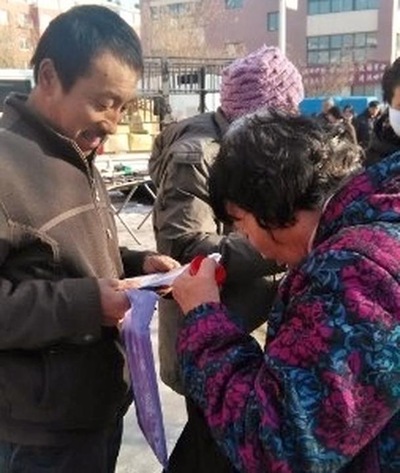 Despite the severe suppression, people in Qiangyuan County had courage to sign the petition supporting the lawsuits against Jiang Zemin.
Another petitioner wrote a statement to testify to the goodness of Falun Gong and call for an end to the persecution: "I know a lot of Falun Gong practitioners. In their workplace, their families, and the society, they are the best people, always considering others, and well-liked by people around them. Cultivating Falun Gong gives them good health, and improves their moral character. The high moral standard of Falun Gong practitioners have been seen by many people, and touched many people."
The statement continued, "Witnessing the positive impact that Falun Gong has brought to people around me, I, myself, also want to practice it. But I am afraid of being arrested, being sentenced, or even being killed."
"I hope that the persecution will end as soon as possible, and the reputation of Falun Gong and its founder Master Li Hongzhi will be restored. I also hope that all the imprisoned Falun Gong practitioners will be released as soon as possible. I hope that one day China and Chinese people will all have the opportunity to benefit from Falun Gong."
The statement concluded with a call for justice: "According to the Items 35-39 of Chinese constitution, I believe that Jiang Zemin has committed the crimes of depriving citizens' freedom of belief, kidnapping, torturing, extorting, beating, and defaming. Thus, I appeal to the Supreme Procuratorate to investigate Jiang's crimes."
The growing number in China who are willing to risk their personal safety to show support for the persecuted Falun Gong seems a hopeful sign of an awakening of conscience and a shattering of the Communist regime's slanderous propaganda.