Australia: News of Lawsuits Against Former Chinese Dictator Reaches More and More People
July 14, 2015
|
By Zhao Lin in Brisbane Australia
(Minghui.org) A press conference held by local Falun Gong practitioners who filed lawsuits against former Chinese dictator Jiang Zemin on July 7, reached thousands of Australians.
After the Australian Associated Press reported on the event, the story was picked up by The Australian, The Courier Mail, Daily Telegraph, 9Channel, National TV Station, Channel 7, and Australian News Network. Media outlets in Gold Coast, Melbourne, Adelaide and Perth also ran the story.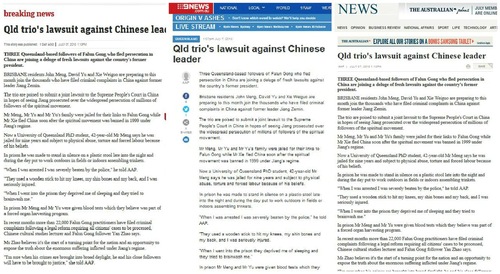 Australian media carried news that three Queensland Falun Gong practitioners filed lawsuits against the former Chinese leader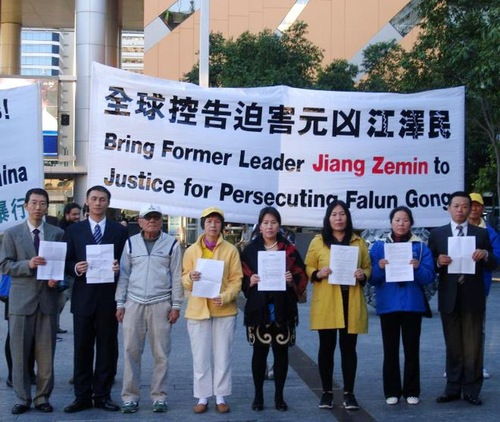 Falun Gong practitioners mailed criminal complaints against Jiang Zemin, former Chinese leader who ordered the persecution of Falun Gong.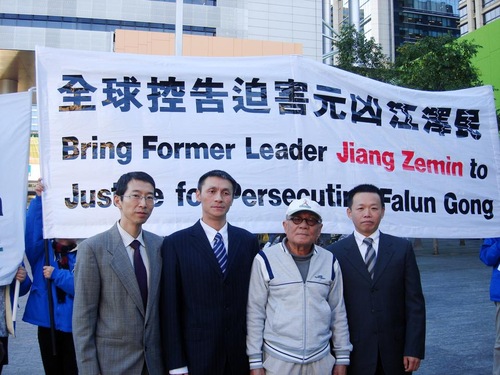 (From left) John Meng (Meng Jun), Xie Weiguo, Qiu Cuiliang and Yu Ping.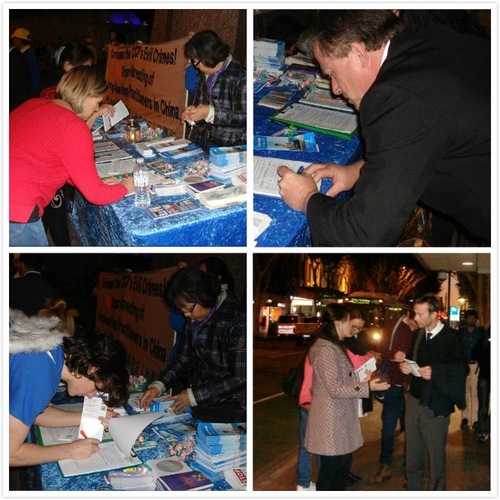 Passersby signed on a petition to stop forced organ harvesting from living Falun Gong practitioners in China.
The news reports said that three Queensland Falun Gong practitioners, Mr. John Meng, Mr. David Yu, and Mr. Xie Weiguo, fled the persecution in China and are now filing lawsuits against China's former dictator, Jiang Zemin.
Mr. Yu Ping, a Tsinghua University graduate, said, "I was in prison for 4 years and held in a labor camp for 2 years; my wife was imprisoned for 2.5 years and a labor camp for 2.5 years; my mother-in-law was held for 2 years and my younger sister-in-law for 2 years; my elder sister-in-law was incarcerated for 3 years and then imprisoned in a labor camp for 4.5 years."
"That adds up to 22 years of detention—that is what my family has suffered because of our belief in Falun Gong," he said.
Mr. Meng, 42, a Queensland University PhD student, was subjected to all sorts of abuse during his 9 years in jail. Along with being beaten and tortured, prison guards forced him to work in the fields or ordered him to assemble ornaments to be sold overseas.
Ms. Yan Zhao, a Chinese cultural studies lecturer and Falun Gong practitioner, said in an interview, "With 22,000 Chinese people filing criminal complaints, it is a turning point for China to bring to light the pain and suffering forced onto its people by Jiang Zemin . I'm sure when his (Jiang Zemin's) crimes are brought into broad daylight, he and his close followers will be brought to justice."