(Minghui.org) The Art of Zhen, Shan, Ren (Truthfulness, Compassion, Forbearance) International Exhibition opened on April 10 in Winterthur, Switzerland's second largest city. The exhibition is scheduled to be on display for the next two months.
The collection of 52 artworks of realistic oil paintings and Chinese watercolors have formed an extraordinarily moving and inspiring exhibition depicting both the inner spiritual world of Falun Gong practitioners and the human rights tragedy happening in China today and for the past 16 years.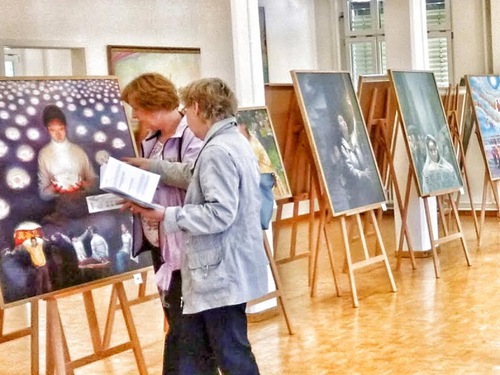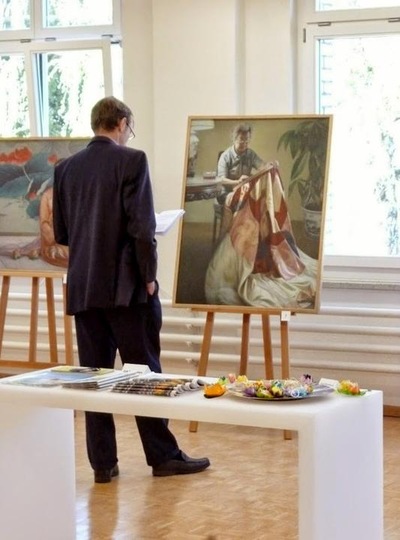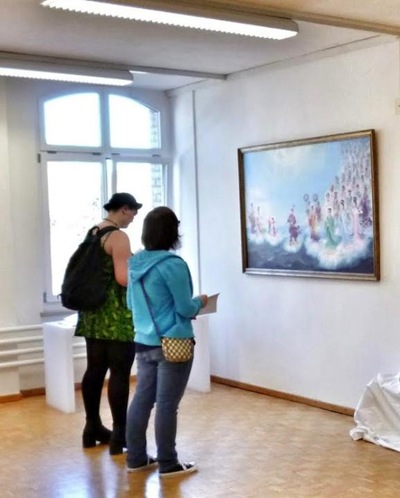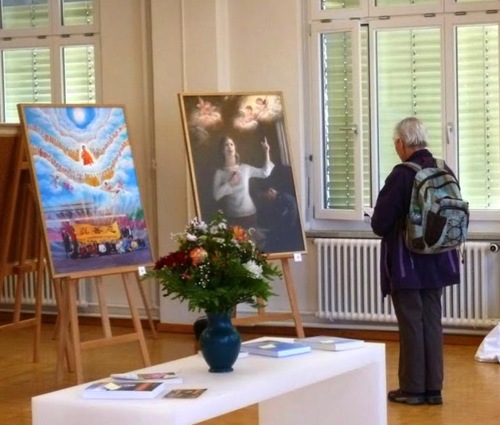 Visitors to the Art of Zhen, Shan, Ren International Exhibition in Winterthur, Switzerland.
Many visitors expressed that they were deeply moved by the artwork. "The characters in the paintings [depicting persecution] have such pain in their eyes," wrote one visitor in the guestbook comments. "Everything I saw here deeply touched me."