(Minghui.org) Shen Yun Performing Arts performed fourteen shows through four cities on the U.S. east coast, including Boston, Jacksonville, Raleigh, and Baltimore between January 23 and February 1. Theatergoers were touched by the deep messages of compassion and love demonstrated in the performance.
"Incredible" and "Exciting"
Award-winning composer Bugs Bower was impressed by the music of Shen Yun
"We love your show....Your show is wonderful. Your dances are incredible. It's exciting to see it," said Bugs Bower, recipient of nine Gold Record million seller awards and two Grammy awards.
Mr. Bower was impressed by the orchestra's combination of Western and Chinese instruments. He said, "I could appreciate the music that is going on there. I would write the musical arrangements for these kinds of people. I understand how many hours of music they have and pages of music they have to play in there. I love it."
Shen Yun "Can Transform Ourselves"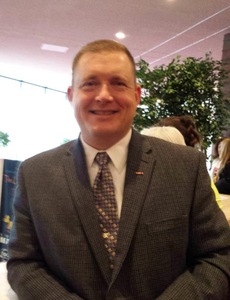 CDR Dick Froderman, Deputy Chief of Military Planning, says Shen Yun is educational on more than one level.
"There are a lot of nuances. If you pay attention to it, Americans in the way we live our lives, can transform ourselves too," said Commander Dick Froderman, the Deputy Chief of Military Planning at the Navy Information Operations Command in Maryland.
Mr. Froderman was particularly touched by the dance, The Power of Compassion, which shows how the kindness of practitioners of the spiritual discipline Falun Dafa transforms the attitude of a police officer who had been trying to arrest them under orders of the communist regime.
"That was a teachable moment," he said, because the practitioners didn't let the abuse from the policeman stop them "from doing the right thing."
Mr. Froderman said Shen Yun's performance was educational on more than one level, and he would like to bring his children to see a performance when they come to Washington D.C.'s Kennedy Center in April.
Exhibiting the Power of Compassion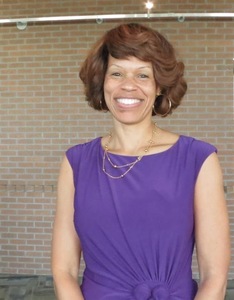 Bank project manager Kim Rutledge was touched by the value of compassion demonstrated in the performance.
"We are really having a great experience here," said Kim Rutledge, a bank project manager who attended the matinee on Jan. 25.
She said she loved the performance—the colors, the music, the movements, China's history and culture, the digital backdrops, the dance, everything. But she spoke the most about the compassion she felt in the performance.
Speaking of The Power of Compassion, Ms. Rutledge said: "I thought [it] was extremely powerful and extremely true because when you show compassion and love people, even your enemies, you can win them over with that compassion and with that love. I thought that particular performance carried a very deep message."
"I do think if a person understood these messages of compassion and took that to heart and applied it, it could change people. It could change the world if everybody saw that peace and applied it," she added.
Ms. Rutledge appreciates the opportunity to learn the depth of Chinese culture through Shen Yun."I think it's great that we have the opportunity to get a deeper understanding of the Chinese culture. I think understanding the culture really helps with understanding one another," she said.
Senior Chinese: "My Dream of Returning Home Was Finally Fulfilled"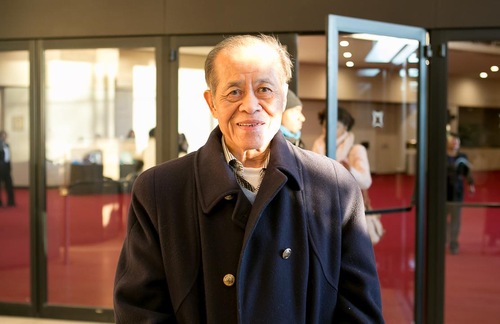 Mr. Kong experienced a homelike feeling while watching Shen Yun.
Mr. Kong left China at the age of sixteen and has been in the U.S. for seventy-seven years. He exclaimed after seeing the show in Baltimore, "My dream of returning home was finally fulfilled."
He said, "Shen Yun is really doing a great deed in a clever way. It lets the world learn the authentic traditional China culture without having to go back to China. And everyone can understand it."
Reviving Traditional Chinese Culture through High Artistry
Actuary Dianne Schmidt is a Chinese American who has lived in the U.S. for over twenty years. She said after seeing the performance, "This is a very traditional performance that has covered the long Chinese history. I have been here from China for over twenty years. This show recalled my memory of the great history of China."
She also commented on the values presented in the performance, "I think the peace, love, and beauty presented by Shen Yun will greatly influence the American culture here."
Mr. Guan and his wife saw Shen Yun's last two performances in Baltimore. Originally from China, they now own a company together.
"The artistic level is very high. The dancers are very skilled. The performers are really talented," Mr. Guan said.
He said watching the show twice in a row is very worthwhile. "The performance demonstrated art and allowed people to experience the preciousness of the five-thousand-year history of traditional Chinese culture," he said.
"As a Chinese, I'm very proud. I also hope Shen Yun will be successful."
Mrs. Guan added, "I was very surprised because I did not expect it to be this good. We are now regulars for Shen Yun."
Welcomed and Appreciated by Elected Officials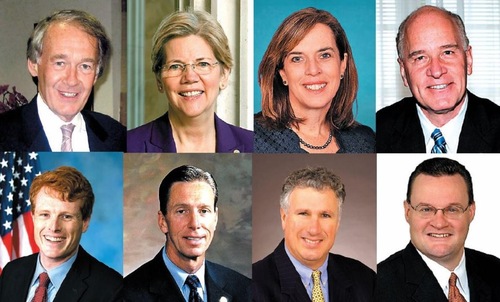 Shen Yun performed five times at the Opera House in Boston on January 23-25. Prior to the performances, government officials, including senators, house members, and the mayor of Boston sent in greeting statements to welcome Shen Yun Performing Arts for sharing authentic Chinese culture with locals in Boston.
"Boston has a rich tradition of welcoming different cultures and including them in the fabric of our city," wrote Mayor Martin J. Walsh. "It is events like those performed by the Shen Yun Performing Arts Company that help make Boston a vibrant center for the arts."
"Thank you for continuing to bring the artistic interpretations of Chinese culture through dance, music and song to Massachusetts and the region," said U.S. Senator Edward J. Markey (D-MA) in a welcome statement.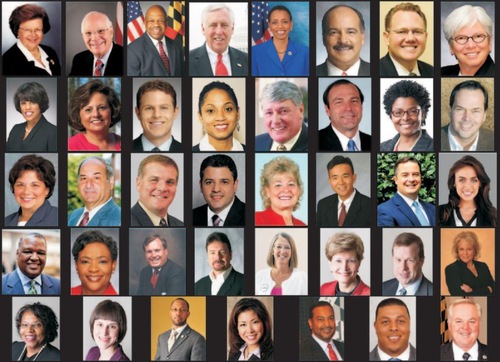 Shen Yun performed four shows during January 30-February 1 at the Modell Performing Arts Center at the Lyric in Baltimore. Prior to the shows, fifty-one government officials at the national, state, and city levels sent greetings and welcome letters to Shen Yun Performing Arts and thanked the company for bringing a beautiful performance of five thousand years of civilization to audiences in Baltimore.
Shen Yun will continue to perform in the United States in Detroit, MI on February 5-8, Long Beach, CA on February 7-8, and Waterbury, CT on February 7-8. For more information on tickets and dates, please visit http://shenyun.com.