(Minghui.org) Although the persecution of Falun Gong in China may have lessened somewhat in recent years, life continues to be far from normal for large numbers of practitioners in many areas of the country.
According to information gathered by the Minghui website, in September 2015, 1,313 Falun Gong practitioners in China were arrested, 595 were harassed by government officials, 60 were sentenced to prison, and 146 were sent to brainwashing centers. A total of 1,908 incidents of persecution were reported for September, although due to the information blockade in China and the difficulty of getting information out of the country, it is likely that many cases of persecution have gone unreported.
Shandong Province tops the list with 233 arrests (18% of the total in September), Heilongjiang Province ranks second with 122 cases (9%), and third is Jiangsu Province with 118 cases (9%).
Among the 1,313 reported arrests, 503 practitioners were arrested because they filed criminal complaints against former Chinese dictator Jiang Zemin for launching and directing the persecution of Falun Gong. Again, Shandong Province tops the list (131 cases), followed by Jiangsu (63 cases) and Heilongjiang (41 cases).
Besides the more than 1,000 arrests, there are 427 reported incidents of government officials harassing practitioners for filing lawsuits against Jiang Zemin. The largest number of reports of this type are from Hebei Province (147), followed by Sichuan Province (65) and Shandong Province (44).
Practitioners who were persecuted during this reporting period come from all walks of life, including college professors, engineers, and successful businessmen. Several examples are given below.
Mr. Zhang Shizhen, a 61-year-old businessman in Shunde, Guangdong Province, was arrested by the local police and agents from the 610 Office. Mr. Zhang, whose assets have been estimated at more than 10,000,000 yuan (roughly 1,500,000 USD), has been arrested many times over the course of the 16-year persecution. He has suffered severe financial loss as a result.
Mr. Li Wen, 48, an engineer from the Tianjian Glass Shell Factory, was a top graduate from Tsinghua University, one of the best colleges in China. He has won numerous nationwide awards for his inventions. Mr. Li was illegally sentenced to seven years in 2001 for practicing Falun Gong. He was arrested again on July 30, 2015.
Ms. Mou Shuqin, a music teacher in Harbin, Heilongjiang Province, recently filed a lawsuit against Jiang Zemin. She was taken to a police station on August 28 and held there for seven days. After her release, the principal of her school demanded that she write a "repentance letter" denouncing Falun Gong and read it in front of the entire faculty. Ms. Mou Shuqin refused to comply and was fired.
Ms. Mou was recognized as a provincial model teacher in 2001, 2009, and 2012. She was awarded first place in the province for music education. On the national level, she received the best lecture award in 2010. In 2013, the student ensemble that she coached won the gold award at the provincial talent show.
Because she practices Falun Gong, however, this gifted teacher was once sent to a labor camp and has now lost her job because she exercised her legal right to file a lawsuit against the former dictator who initiated the persecution.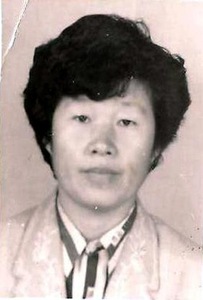 Ms. Li Yushu, former Chief of the Education Department for Daxinganling, Heilongjiang Province
Ms. Li Yushu was the former Chief of the Education Department of Daxinganling, Heilongjiang Province. Because of her belief, Ms. Li was sentenced to 12 years in prison, where she was badly tortured. After her release in 2014, Ms. Li's house was under round the clock surveillance by the local police. Her home was ransacked several times in 2015.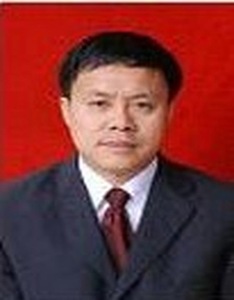 Mr. Jiang Maosong, high school teacher from Tongzi County, Guizhou Province
Mr. Jiang Maosong, a high school teacher in Tongzi County, Guizhou Province, was sentenced to four years on August, 24, 2015.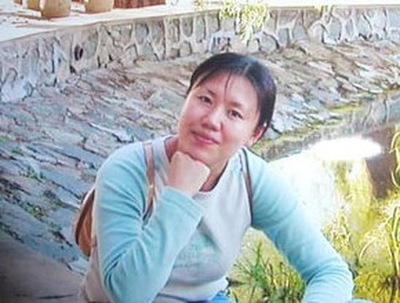 Ms. Che Pingping, college athletics teacher from Jilin Province
Ms. Che Pingping, a college athletics teacher in Jilin Province, was arrested in October 2013 and held in the Jilin City Detention Center, where she was beaten and force-fed. On September 7, 2015, the Chuanyin District Court in Jilin City put Ms. Che on trial.
Given the current information blockade, there may be time lapses between the actual occurrence of persecution and the reports. The statistics recorded here are based on reports received in September, but some incidents may have happened in August or earlier.
For a complete list of the practitioners who were persecuted in September 2015, please refer to the Chinese language version of this report at the link below.