(Minghui.org) Ms. Li Dechun (黎德春), 70, was previously a senior army officer. She was dismissed from military service and expelled from the Chinese Communist Party (CCP) for refusing to give up her belief in Falun Gong. She now has no source of income.
It became commonplace for Falun Gong practitioners to be dismissed from their jobs after the CCP initiated the persecution of Falun Gong in July 1999. Former Chinese leader Jiang Zemin created the 610 Office system to execute his policy of "Ruining their reputations, bankrupting them financially, and destroying them physically," in order to eradicate Falun Gong in China. Ms. Li Dechun is just one of the victims.
Art Teacher Dismissed, Reduced to Doing Odd Jobs
Mr. Qin Wei (秦尉), 50, graduated from Beijing Central Academy of Arts and Design. He was previously an art teacher at Beijing Bayi Secondary School. He has been arrested many times, and sentenced for a total of nine and a half years, since 2000.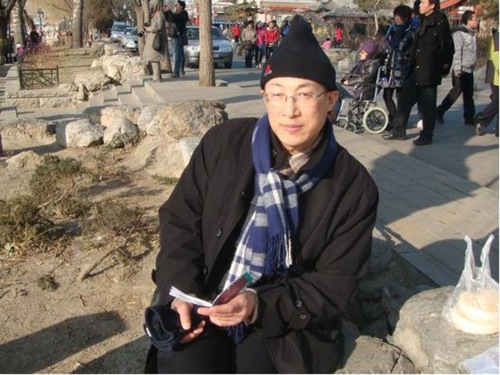 Mr. Qin Wei
Mr. Qin was informed that he had been dismissed from his job while being held in Tianjin Chadian Prison in 2006. He received a letter sent by the Haidian District Town Hall after he was released, saying that he had lost his medical insurance, pension, job, and housing funds. He now does odd jobs to get by.
Civil Servant's Pension Cut Off
Ms. Tian Juan (田娟), 55, is a former civil servant with the Jianguomen Residential Committee.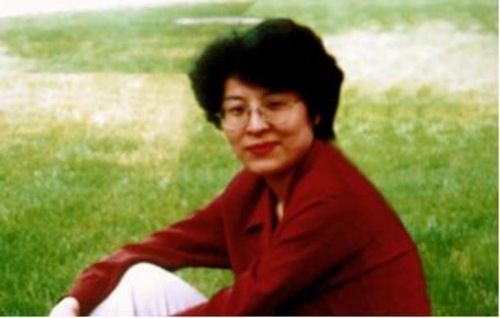 Ms. Tian Juan
Ms. Tian was supposed to receive a 3000-yuan monthly pension when she retired in January 2014, but only gets 1050 yuan, because she was sentenced to four years in prison in August 2007, and was dismissed by the company. She was informed by the local government after her release in 2011 that she couldn't be treated as a civil servant when she retired, and that her rank would be lowered to an ordinary worker. She was also told to pay 30,000 yuan extra for medical insurance.
Head of the General Affairs Department of the Art Newspaper Fired
Mr. Tan Shouli (谭守礼), 60, was the head of the general affairs department of the art newspaper, which is affiliated with the Chinese Writers Association. He was sentenced to 10 years in prison in 2001 and his company fired him. He found out after he was released in 2011 that he had lost his job, pension, medical insurance, and housing funds.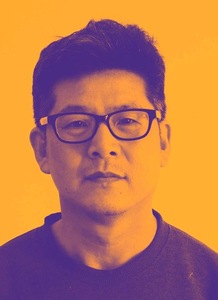 Mr. Tan Shouli
Ms. Zhang Junfeng's Home Ransacked
Ms. Zhang Junfeng (张俊凤), 76, who is retired from a state-run company, was arrested in 2004 because she mailed Falun Gong materials to people. Officers from the local Domestic Security Division ransacked her home.
Her envelopes and postage stamps, a picture of Master Li Hongzhi, DVDs, 1,700 yuan in cash, and other personal belongings were confiscated. She was sentenced to five years in prison in 2006.
Mr. Xu Huaquan Becomes Homeless
Mr. Xu Huaquan (徐化全), 50, got his Master's degree at Beijing University. He was sentenced to eight years in prison in 2002. He had been held in forced labor camps twice for a total of three years.
Officers from Taiyanggong Police Station broke into his house on November 7, 2002, and arrested him, his wife, and their son. They were taken to the Chaoyang Detention Center. With no one at home, the police confiscated 5,000 yuan in cash, postage stamps worth around 150 yuan, his computer and printer, and other items.
Unable to bear the pressure and harassment by the authorities, his wife later divorced him. Mr. Xu doesn't have any income and had nowhere to live after his release. His whereabouts are unknown.
Pathologist Reduced to Cleaning
Ms. Yu Peiling (虞培玲), in her fifties, worked as a pathologist at Beijing Friendship Hospital. She was sentenced three times and held in prison for a total of ten and a half years. She is currently detained in Nantong Prison in Jiangsu Province.
When she went back to work at the hospital after being released in 2003, she was told she had to do janitorial work, even though she had a Master's degree in Medical Science. Her wages were cut off, and soon after, the hospital let her go. She had to rely on her family to survive after being released the second time.
Home Ransacked, 25,000 Yuan Confiscated
Mr. Pao Shouzhi (鲍守智), 60, previously worked for a state-run company. He was sentenced to ten years in prison in 2002.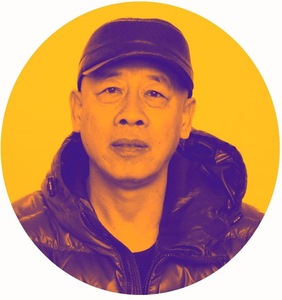 Mr. Pao Shouzhi
Officers from the local Domestic Security Division didn't show a search warrant when they went to his home and ransacked it. They confiscated 25,000 yuan in cash, and a cassette player worth 400 yuan.