Prague Concert Raises Awareness of Persecution in China (Photos)
October 11, 2014
|
By a Falun Gong practitioner in the Czech Republic
(Minghui.org) Several renowned Czech artists performed at a concert at St. Anna's Church in Prague on the night of October 6, 2014. The concert aimed to raise awareness of the persecution of Falun Gong in China, as well as the current situation of Attorney Gao Zhisheng, who was retaliated against for representing Falun Gong practitioners.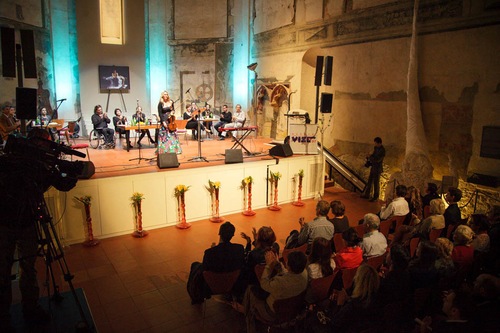 Renowned artists performed at St. Anna's Church in Prague on October 6, 2014.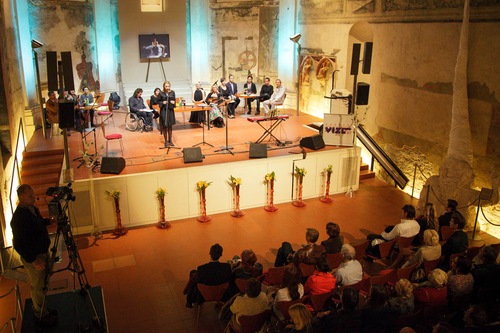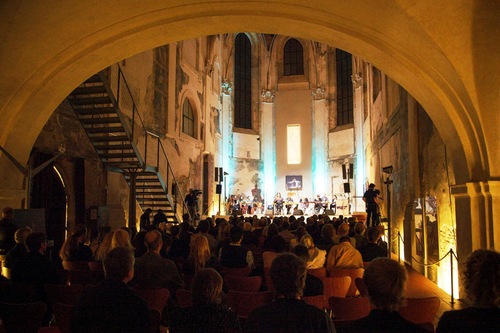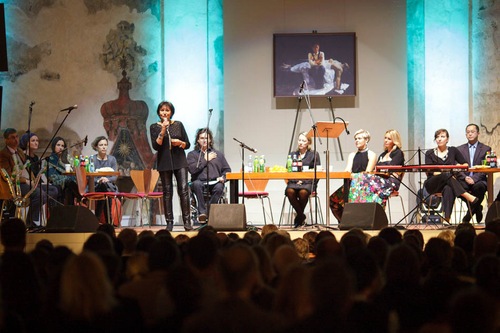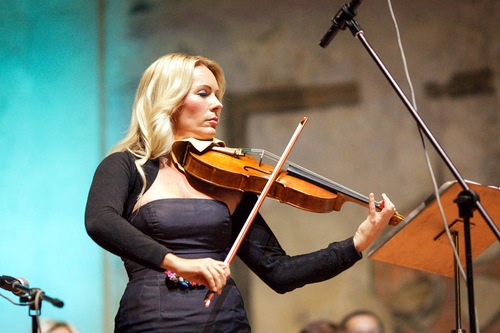 Violist Jitka Hosprová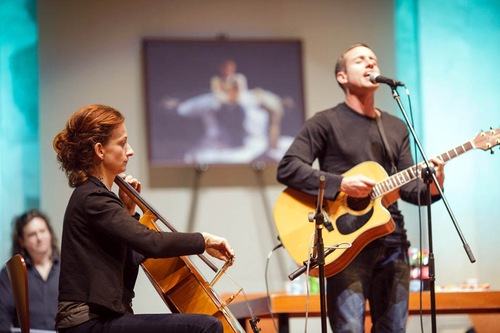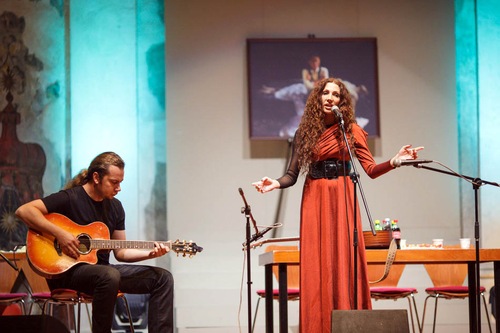 Singer Olga Lounová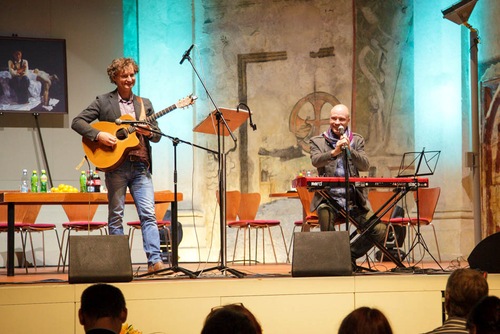 More artists joined this year's concert following a similar event in 2012 at the Senate in Czech Republic. Iconic singer Marta Kubišová, accomplished violist Jitka Hosprová and actor Jan Potměšil, among others, performed.
Falun Gong practitioner Guo Jufeng was the featured guest speaker. He was an electrical engineer from Dalian, Liaoning Province and subjected to forced labor in several labor camps. He was able to escape from the persecution in China and start anew in Germany. He didn't know any German when he arrived. He has managed to become an electrical engineer at a multinational corporation after much effort.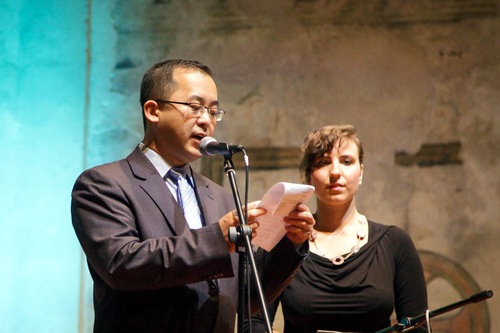 Falun Gong practitioner Guo Jufeng spoke at the concert on October 6, 2014.
Mr. Guo shared his personal experience and said, "This concert moves me a lot. Every note in the music serves as a form of encouragement and comfort. It is beautiful support to those who yearn for freedom amidst the persecution. I hope that all Chinese prisoners of conscience, including incarcerated Falun Gong practitioners, will hear such sounds of justice."
Katerina Jacque, a politician and a doctorate degree holder in philosophy, commented that Czechs were fortunate to be rid of communist rule and gain such freedom. She hopes that Chinese people will enjoy the same freedom one day, "We would like to help them, just like how the Western world helped us during the Velvet Revolution."
She recalled that support from the outside world was a tremendous encouragement back then. It is precisely the same type of support that she hopes to extend to Chinese people via the concert.
Ms. Jitka Hosprová dedicated "Be Saved," a piece composed by a Falun Gong practitioner, to voice her support for Falun Gong.