(Minghui.org) The New York-based Shen Yun Performing Arts earned rave reviews and returning theatergoers as it concluded its 10 shows at Jones Hall for the Performing Arts in Houston, Texas, on January 1, 2014.
Established in 2006, Shen Yun's mission is to revive China's 5,000 years of divinely inspired culture through the medium of classical Chinese dance.
Considered by many to be "the Energy Capital of the World," Houston dominates U.S. oil and gas exploration and production and is unrivaled in the American energy industry. Many professionals in the industry had a chance to enjoy Shen Yun as the old year ended and 2014 began.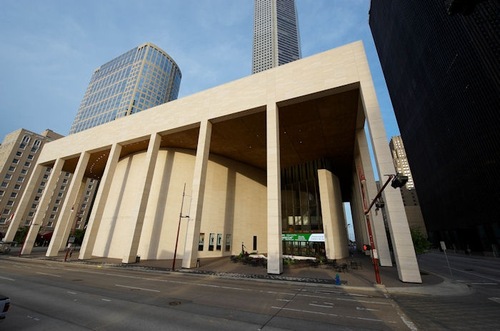 Exterior of Jones Hall for the Performing Arts in Houston, Texas
Deep Spiritual Meanings
Shen Yun's genuine presentation of China's divine culture amazed Francisco Vacas, manager of health, safety, and environmental protection at Eni, an energy and oil firm. He said that the "most important aspect of the whole show is the expression of Chinese tradition, and culture, and music."
He added that he was fascinated by the unique "way it's being performed—the dance—and the way the dresses and costumes are designed, and the expressions on the faces of the artists."
Mr. Vacas has done research on the different cultures of indigenous people and their regions. But for all of the ancient culture being presented in Shen Yun, what made the biggest impression on him was the spiritual connection.
"It's clear to me the intention is to express the deep spiritual feeling primarily in the songs," he said. "There was always a sense of the spiritual in it, something from a magical power that brings all these traditions, all these dances, all these histories into today."
Mr. Vacas added that, because of his own spiritual understandings, the inner meanings contained in the performances were readily available to him. "I think the message for some could be clear. It takes someone with deep spiritual belief to figure out the message. For me, it was immediate."
Mr. Vacas sensed the inner meaning of higher spirituality through the dancers as well. "I think that was also in the way the dancers were expressing themselves," he said.
Shen Yun Relates to the Past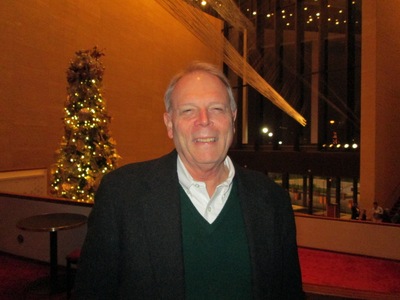 Allen Huckabay, petroleum geologist and president of Huckabay Exploration Company
"The spiritual aspect touched me, making me remember things that happened in the past and relating to what I have seen here," said Allen Huckabay, petroleum geologist and president of Huckabay Exploration Company.
Mr. Huckabay has been to China and seen shows there. He considered Shen Yun much better and "very professional." "I saw some versions of this, but not as much, not as nice. This is much better."
"The different periods of the different dynasties, they are all a little bit different. I enjoyed seeing that," he commented. He also saw the universal values portrayed in the Shen Yun performances such as freedom of expression and belief.
The revival of a culture touched many of the audience members in Houston. Also in attendance was Mr. Spyros Lazaratos, a geophysicist for ExxonMobil, who said Shen Yun's mission was very valuable.
"It was certainly very spiritual," Mr. Lazaratos said, speaking of traditional Chinese culture. "It was a connection to ideas in the past, spiritual values … that was very interesting. Everything was fantastic, it was very graceful. Every one of the [dances] was very graceful and very new to me."
Shen Yun Provides an "Insight Into Real Chinese Culture"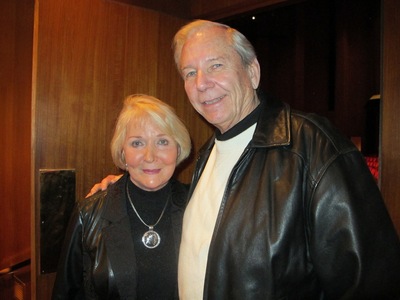 Elaine Kidd (left) and Richard Hill
Audience member Elaine Kidd, who imports LED lighting from China and is the owner of EMK Floors, said that Shen Yun provided her with "an insight into Chinese culture, the real culture."
She said she was surprised to find out that China was not as open as she had previously thought; "I didn't know that people are so oppressed there. I thought it was pretty open; that people there could practice their beliefs and do what they wanted to. But now I know that it is not the case."
She was referring to the several dances in the show that depict the Chinese Communist Party's brutal and senseless persecution of the meditation practice Falun Gong.
"Overall, I thought that the show was very entertaining, a lot of pretty colors, and exciting dancing. I thoroughly enjoyed it."
Shen Yun Is Great Storytelling
Lee Shuchart, senior vice president of Western Litigation, thought Shen Yun was "great storytelling" and "a beautiful show."
"The fact that it can't be performed in China but it can be performed here is also amazing and spectacular--that our country is able to embrace the Chinese culture so that people from China can share their culture with others even though they know they can't in their own country," Ms. Shuchart said. "That's fantastic for all of us."
Also attending the show was Michael Biggs, an electrical engineer. He was accompanied by Carol Middleton, who was visiting from the United Kingdom.
Mr. Biggs praised the Shen Yun performers, saying that they were "Very good, very artistic, very colorful, and very dynamic!"
He said the stories portrayed in the performances were "very intriguing."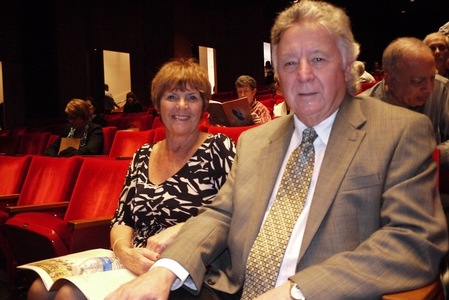 Michael Biggs praised the Shen Yun performers, saying that they are "Very good, very artistic, very colorful, and very dynamic!"
Ms. Middleton marveled at the dancers' sense of balance. "Their balance, when they're standing on their toes... it's just truly amazing. I don't know how they manage to do that. I'm totally amazed at how they move, while their head remains stationary."
Shen Yun "Leads One to the Truth... to the Meaning of Life"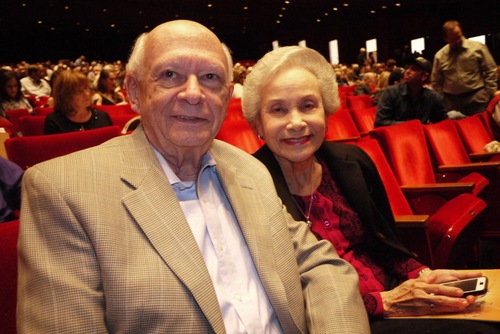 Mr. and Mrs. Alan Vennix
Alan Vennix, a retired engineer, described Shen Yun as "beautiful, very professional, very exact, precise," adding, "Everything is just very beautiful!"
His wife, Rena, agreed. "I really enjoyed it. The way the dancers glided across the stage, almost as if they were floating."
Mrs. Vennix said that the spiritual element in the performances "was very inspirational, leading one to the truth... to the meaning of life. It was very uplifting.
John Kavanagh, who served 46 years in the U.S. Air Force, said that he "loved Shen Yun," but was sorry that the Chinese regime would not allow it to perform in China.
This is due to the fact that the Party destroyed Chinese traditional culture during the Cultural Revolution and strongly opposes any efforts on Shen Yun's part to revive it.