(Minghui.org) Minghui International—Special Edition was published for the 20th anniversary of Falun Dafa's public introduction on May 13, 2012. This special edition aims to help everyone understand Falun Gong and to understand why, regardless of one's job or interests, the truth about Falun Gong really matters. Included are sections on health, community, what Falun Gong is, politics, culture, economics, resistance to the persecution, and reestablishing basic facts. The Chinese and English editions each contain original content, from which other language versions are translated.
English USA version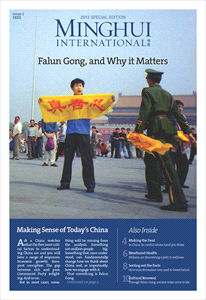 Download PDF print version (17.5MB)
Minghui International - Special Edition
Table of Contents
[1] Falun Gong, and Why It Matters
[2] Making Sense of Today's China, Why Falun Gong is the Missing Piece to the Puzzle
[3] The Story Behind the Headlines, Blood on Bo Xilai's Hands
[4] What You Should Know About Doing Business in China
[5] Faces of China's Forced Labor Camps
[6] Positively Well - How Millions Are Finding Abundant Health Through Falun Gong
[7] Cultivating Yourself - The Practice of Falun Gong
[8-9] Think You Know About Falun Gong? Think Again...
[10] Culture Bearers
[11] A Deeper Connection
[12-13] Community - Faces of Falun Gong
[14] Persecution - a Systematic Suppression of 100 Million People
[15] Resistance - Unlikely Heroes
English Australian version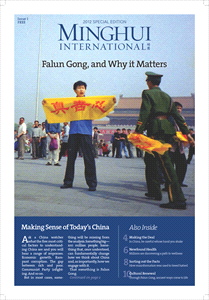 Download PDF print version (20.9MB)
Chinese version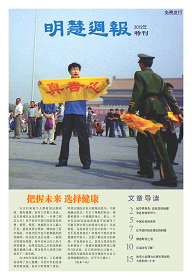 Download PDF print version (15.4MB)
French version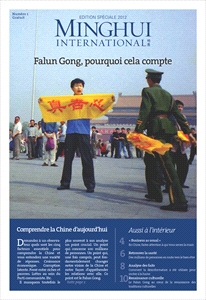 Download PDF print version (19.1MB)
German version
Download PDF print version (2.9MB)
Additional language versions are available here .