Mr. Li Xilu Dies as a Result of Torture in Xinmi Prison, Zhengzhou City
April 02, 2012
|
By a Minghui correspondent from Henan Province, China
Name: Li Xilu (李西录)
Gender: Male
Age: 58
Address: Zhao Village, High-tech District, Zhengzhou City, Henan Province
Occupation: Unknown
Date of Death: March 9, 2012
Date of Most Recent Arrest: August 28, 2010
Most Recent Place of Detention: Xinmi Prison (郑州市新密监狱)
City: Zhengzhou
Province: Henan
Persecution Suffered: Illegal sentencing, imprisonment, home ransacked, detention
(Minghui.org) Falun Gong practitioner Mr. Li Xilu was sentenced to three years in prison in March 2011. The police took him to the Xinmi Prison and then notified his family. Mr. Li died at the age of 58 on March 9, 2012 in the Ninth Prison District in Xinmi Prison. The details about the persecution he suffered are under investigation.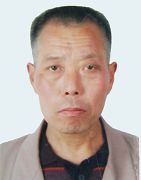 Mr. Li Xilu
On March 9, 2012, his family received a notice from the prison authorities saying that Mr. Li was in critical condition. When the family arrived, Mr. Li had already died. The prison authorities were still pretending to rescue him, claiming that Mr. Li had high blood pressure and diabetes. In an attempt to destroy the evidence at the earliest time, they took the initiative to help the family go through the procedures of cremation. After the negotiations among Mr. Li's family, village committee, and the prison authorities, the prison authorities agreed to pay 65,000 yuan (~10,326 USD) to the family as compensation.
Mr. Li was reported for handing out truth clarification materials on Zhongyuan Road and was arrested by officers from the Kaixuan Road Police Station at 2:00 p.m. on August 28, 2010. He was later taken to the Zhongyuan District Police Sub-bureau and held at the Zhengzhou City No. 2 Detention Center.
The police broke into Mr. Li's home while Mr. Li's 10-year-old daughter was home alone. The little girl was frightened and cried. They ransacked the place without showing any ID or legal documents. They confiscated Falun Gong books and Master Li's photos. Mr. Li's wife had been inquiring about his whereabouts for over ten days through various resources, but to no avail. In the end, someone helped her find out that Mr. Li was being held at the Zhengzhou City No. 2 Detention Center. But the detention center refused to let Mr. Li's family visit him.
Mr. Li was sentenced to three years in prison in March 2011 and had been incarcerated in Xinmi Prison ever since.
Xinmi Prison is a provincial level prison. It has been used by the Henan Province 610 Office as a facility to persecute male Falun Gong practitioners in Henan since the persecution began on July 20, 1999. Within the prison system is the "Education Ward," one of the worst, where they use brutal tactics in attempts to "transform" practitioners.
Mr. Sun Peijie, chief of the People's Political Affairs Office of Zhangpan Township, was sentenced to four years in prison. Mr. Sun was tortured in Xinmi County Prison until he was in critical condition. He was sent home in January 2005 and passed away on August 19, 2005.
Mr. Yang Shucai, 69, from Liangzhai Village, Liudian Town, Kaifeng County, was arrested at home while doing the Falun Gong exercises on the morning of March 6, 2009. After seven months of detention, he was sentenced to four years and sent to Xinmi Prison. Mr. Yang's physical condition worsened while he was there, and he was released for medical treatment on September 29, 2010. He passed away 12 days later.
Mr. Chen Yuemin, 48, from Sanmenxia City, was sentenced to five years in prison to be served at the Xinmi Prison. When he was on the verge of death, he was released. After his release, he was constantly harassed and unable to recover his health. He passed away on April 26, 2011.
Related articles:
Two Men in Xinmi County Prison Die as a Result of Abuse
http://en.minghui.org/html/articles/2010/11/22/121543.html
Mr. Chen Yuemin Passes Away After Being Persecuted for Many Years
http://en.minghui.org/html/articles/2011/6/3/125787.html