(Clearwisdom.net) On December 2, 2009, Falun Gong practitioner Ms. Li Fengyun of Yanji City was tried in a Chinese Communist Party (CCP)-controlled court in Helong City, Yanbian Korean Self-Governing State of Jilin Province. During the trial, Ms. Li's lawyer made a defense statement, that according to the constitution, practicing Falun Gong and trying to be a good person is not a crime. Ms. Li also argued that believing in Truthfulness-Compassion-Forbearance and cultivating oneself to be a good person is not a crime. The statements had a great impact on everyone in the courtroom.
The judge, lacking arguments, had to adjourn the proceedings hastily. The defense lawyer also asked Ms. Li to point out whether those who had cruelly tortured her were in present in the courtroom. Some of those involved in the case were quick to avoid Ms. Li's gaze. The entire trial took two and a half hours. Many stoney-faced law enforcement personnel started to smile after they heard the truth about Falun Gong. One police officer, who used to participate in the persecution, put his hands together in a salute to the Falun Gong practitioner as she left the courtroom.
This incident caused the high-ranking CCP officials considerable anxiety. A deputy head from the central government was subsequently stationed in Yanji to directly participate in the persecution. The secretary general of the Political and Law Committee, Gao Jie, ordered the district 610 Office to commence relentless persecution of the Falun Gong practitioners in Yanbian State.
I. Several Practitioners Falsely Sentenced or Sent to Forced Labor Camp
The Yanji City court practitioners Zhang Xincai, Zhang Peiqi, Jin Guangri, Tang Yibing, and Zhao Xueshun on June 15, 2010, to sentences ranging from three to seven years, claiming they had been "organizing riots against the court." Practitioners from the Bajiazi area of Helong City were also severely persecuted by township, county, district, and provincial police, as well as officials from the local 610 Office and State Security Units. The police from the individual units colluded with each other and secretly made a videotape of those attending Ms. Li Fengyun's trial. They then put the people in the video under surveillance, followed by arrests and ransacking. Several practitioners were taken into custody, including Liu Jun, Pang Fengxian, Zhong Weijun, Li Yinghua, Liu Yubao, Li Longchun, Wang Yanchun, and Wang Weiping. They were either sentenced or sent to forced labor camps for terms of two to six and a half years.
II. Yanbian State Political and Legal Committee Pouring Cash into Organizing Brainwashing Centers to Torture Falun Gong Practitioners
The CCP's Political and Legal Committee of Yanbian State not only tortures practitioners physically, but also mentally, with even greater cruelty. In recent years, brainwashing centers proliferated in Yanbian State in order to "" and mentally persecute practitioners. They allocated funds to local governments to build brainwashing centers, using taxpayers' money to enforce the persecution of Falun Gong.
For over a year, at least six brainwashing sessions have been held in the Yanbian District, and many practitioners have been seized and held in the brainwashing centers. Even today, many practitioners are still unable to return home, living elsewhere to avoid illegal arrest.
III. Nine Practitioners in Yanbian Were Tortured to Death In One Year
Nine practitioners in Yanbian were tortured to death in 2010. They included an award-winning civil servant of Longjing City, Mr. Cai Fucheng. Others included Zhang Hui of Antu County; Zhang Qingjun of Shiyan Township, Tumen City; Mr. Xin Yanjun of Yanji City, who used to be an officer in the military; Yin Fengqin and Yang Fujin (husband and wife); Song Yaqin; Wu Yingzi of Korean ethnicity from Wangqing County; and retired medical doctor Zhang Yulan from Tianqiao Forestry Bureau.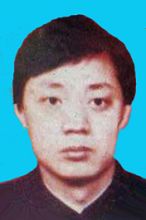 Mr. Cai Fucheng, Civil Servant Excellence Award Winner from Longjing City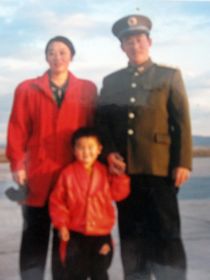 Mr. Xin Yanjun and family
Among the victims, Mr. Yang Fujin and his family from Yanji City endured the most severe persecution.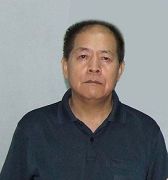 Mr. Yang Fujin
On July 22, 1999, Mr. Yang Fujin went to the provincial government to validate that Falun Dafa is good. Mr. Yang was subsequently arrested many times, jailed, and sent to forced labor camps until he became hemiplegic. He was finally sentenced to a four-year prison term with three years delay in execution, and was sent home for treatment. On the morning of January 29, 2010, officers from the 610 Office and State Security Unit of Yanji City intended to arrest Mr. Yang`s wife, Ms. Yin Fengqin, and take her to a brainwashing camp. Ms. Yin fell from the balcony of their fifth-floor apartment while trying to resist arrest and died. Their daughter, Ms. Yang Lijuan, was injected with toxic drugs during the time she was detained in the Aihe Detention Center in Mudanjiang. She has since become mentally ill and can no longer take care of herself. Mr. Yang's son-in-law, Mr. Li Guangshi, was framed and imprisoned in Jilin Prison. Mr. Yang Fujin wanted to find justice for his wife but his complaints were ignored by government officials, and he himself was threatened and intimidated by CCP police. Grief-stricken and angered, Mr. Yang passed away within three months of his wife's death.

Ms. Yin Fengqin
Due to Ms. Yang Lijuan's physical and mental state, she was not able to take care of her young children. The Yanji Orphanage was not able to obtain a permit to adopt the children. As a result, six-year-old Xiao De has to live with his grandfather, who is in his seventies and lives alone. Two-year-old Xiao Yi has no place to go and has to live with his mentally-ill mother. Several practitioners took turns taking care of the mother and son. The police from Yanji City took advantage of this situation and started to investigate the practitioners who came to help Ms. Yang and her son. The police tried to determine the identities of the practitioners who organized and helped Ms. Yang's family. They claimed that they would further persecute the helpers.
IV. Recent Arrests of Practitioners
Between May 26 and June 1, 2011, over a dozen practitioners from Yanji City, Yanbian Korean Self-Governance District of Jilin Province, were arrested, including Dong Guizhi, Zhu Yanwen, Du Yumei, Li Changhua, Li Changli, Liu Hua, Yao Shuping, Jin Lianhua, Jin Minghua, Piao Jingzi, Xu Yufen, Xiuxiu, Lao Chen, Li Wenzhi, Wang Peizhong, and Liu Jiuhuan.
On May 26, 2011, practitioners Li Changhua, Li Changli, Liu Hua, and Yao Chuping were arrested at Mr. Li Changhua's home near Dongshichang, Yanji City, and taken to Dunhua City. The police ransacked Mr. Li's home and took two printers, one computer, and approximately 5,000 yuan in cash. The arrests were carried out by about a dozen officers from Danyang Police Station. One of whom with the last name of Yang was the head of the police unit. Another officer's last name was Shen. Some of the officers stayed at Mr. Li Changhua's home to arrest other practitioners that visited the residence.
It was said that practitioner Ms. Dong Guizhi, who had escaped from her home and had been living elsewhere for an extended period of time, along with another practitioner who also went to visit Mr. Li Changhua, were later both arrested.
On May 27, 2011, the police broke into a practitioner's home on the east side of Yanji City. This practitioner, Ms. Chen, had a disability in her legs and made a living repairing shoes. From her home, the police arrested several practitioners, including Jin Minghua, Zhu Yanwen, and Lao Chen. It is not known at this time where they are being detained. That night, practitioner Jin Minghua's home was ransacked and Ms. Jin's computer and other private property were taken.
A female practitioner living near Tenan Finance Bureau of Yanji City was arrested on May 28-29, 2011. Ms. Piao (in her fifties) living in Tenan was taken away by the State Security Unit of Yanbian State in the evening.
On June 1, 2011, Mr. Wang Peizhong, a teacher in the Sixth High School of Tumen City, was at work when several police officers arrested him. That same day, practitioner Li Wenzhi of Wangqing County was also arrested.
Practitioners Li Changhua, Li Changli, Liu Hua, and Yao Shuping are now in the Taipingling Detention Center of Dunhua City. It was said that the CCP personnel intended to send them to a brainwashing center and then sentence them to prison. Practitioners Xu Yufen and Piao Jingzi were captured to Helong City.
Mr. Liu Jiuhuan of Bajiazi of Helong City (in his seventies) was arrested by officer Wang Jiahui and two others wearing black sunglasses, all from the State Security Unit. Mr. Liu is currently being detained in Helong City. The whereabouts of other detained practitioners are unknown.
According to some information sources, practitioners Dong Guizhi, Zhu Yanwen, Du Yumei, Li Changhua, Li Changli, Liu Hua, Yao Shuping, Jin Lianhua, Jin Minghua, Piao Jingzi, Xu Yufeng, and many others were all interrogated with violence to various extents.
V. Violent Interrogation, Cruel Torture, and Brainwashing
Ethnic Korean practitioner Ms. Jin Liahua, who was arrested on May 29, is a resident of Tumen City, Yanbian State. After she was taken to Helong City, she was cruelly interrogated to the brink of death. Ms. Jin is currently being treated in the intensive care unit of Yanji City Hospital. The doctor told Ms. Jin`s family member to "prepare for the worst." Even so, Yanbian State police still refused to release Ms. Jin because she did not inform on her fellow practitioners, and that the matter was related to some kids. (For details, please refer to the Clearwisdom.net report titled "The Sad Story of Little Yi" http://www.clearwisdom.net/html/articles/2011/5/30/125640.html and multimedia file "The Story of Little De and Little Yi" http://media3.minghui.ca/media/video/2011/1/15/yb_mpg.html).
Ms. Jin Lianhua wanted to be a good person but has been cruelly tortured to the brink of death. Her elderly mother, who recently had a mastectomy, had her face covered with tears day after day. Even Ms. Jin's sisters-in-law from her deceased husband's side were all concerned about her and awaited the revival of Ms. Jin. They all hope that Ms. Jin can come home soon.
In order to carry out the secret order to persecute Falun Gong practitioners, the local CCP members in Yanbian State have prevented practitioners from disclosing the persecution and to local residents. They also hold many brainwashing sessions in different locations. It is now known that Yanji City, Tumen City, Wangqing County, and Helong City are all sending the illegally arrested practitioners to brainwashing centers for further torture. This persecution campaign is being carried out by the State Security Unit under a secret order from the Yanbian State 610 Office.