Physician Attempts to Sue the Forced Labor Administrative Committee (Photo)
July 17, 2011
|
By a Clearwisdom correspondent in Beijing, China
Name: Ms. Nan Tianping (南天平)
Gender: Female
Age: 60
Address: Unknown
Occupation: Physician
Date of Most Recent Arrest: March 3, 20011
Most Recent Place of Detention: No. 4 Division, Daxing Women's Forced Labor Camp (大兴女子劳教所四大队)
City: Beijing
Persecution Suffered: Forced labor, brainwashing, forced drug administration, detention
(Clearwisdom.net) Practitioner Ms. Nan Tianping hired a lawyer in Beijing on June 20, 2011, to sue the Forced Labor Committee of the Beijing Municipal Government in the Western District Court for illegally sending her to a forced labor camp. However, the court refused to register the case.
When the lawyer went to the court, he was greeted by a young man who did not give his name. After hearing what the case was about, the young man went in to report to Chai Zheng, who is responsible for processing cases. Chai said, "This is a political issue, so the court will not register it. There is no law to deal with this case."
The lawyer then phoned Li Jianguo at the Inspection Office, but no one answered the call. He phoned Dai Lei in the office and there was still no answer. Finally, the lawyer asked the court to give him the phone number of the president of the court, but his request was denied.
Ms. Nan Tianping was detained while handing out materials in a residential area on March 3, 2011. She was held at the detention center of the Fengtai Police Department for six weeks. On April 12, 2011 she was transferred to the No. 4 Division of the Daxing Women's Forced Labor Camp.
Ms. Nan Tianping refused to write the "Five Statements" including the "Repentance Statement." As a result she was given an unknown drug. Her situation remains unknown at this writing.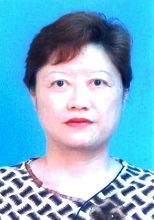 Nan Tianping
Ms. Nan's husband Mr. Li Mengchun, 63, was a Chinese Communist Party Secretary of the Liaoning Provincial Arts and Crafts Import and Export Company. He was detained while distributing information about Falun Dafa in Urumqi City, Xinjiang on June 19, 2009. He was then taken to Xishan Detention Center, Shayibake District in Xinjiang. Mr. Li was later sentenced to four years of imprisonment by the Urumqi Intermediate Court. Currently, he's at No. 8 Division, Urumqi No. 5 Prison.
Xicheng District (Xuanwu District) Court in Beijing: (86-10) 63543080
Fanjiacun Police Station, Fengtai District, Beijing: (86-10) 63736772, 63717356, 63736942
Lu Qiang, a police officer known to participate in the persecution of the practitioners: 13911834160 (Cell)
A policeman also known to be involved in the persecution of the practitioners: 13911915725(Cell)


Lu Qiang
Daxing Women's Forced Labor Camp, Beijing (86-10) 60278899 (Switchboard)