(Clearwisdom.net) Since May 26, 2011, officials from the communist regime have a number of Falun Gong practitioners in the Yanbian Korean Autonomous Prefecture, including the cities of Yanji, Helong, Dunhua, Tumen and Wangqing County. Many practitioners were taken to brainwashing centers and tortured.
We learned that some practitioners, who are being detained in the Dacheng Brainwashing Center in Yanji City, were in critical condition after going on a hunger strike for days, and that practitioners Dong Guizhi, Jin Minghua, Li Changhua, Li Changli, Liu Hua, Yao Shuping, Wang Xiuyun, Zhang Xiuqin and Piao Shunzi had been subjected to brutal tortures by officers of the Domestic Security Division.
Ms. Jin Lianhua, who was tortured to the brink of death, returned home for treatment and rehabilitation upon her family's urgent request.
Mr. Li Changli, who was arrested on May 26, had been on a hunger strike for more than 20 days after being transferred to Dunhua City.
Ms. Nie Hongyi, who was arrested on May 26, had been transferred from Dunhua City to the Dacheng Brainwashing Center and suffered from tortures in the center.
Ms. Wang Xiuyun was arrested in the Tianhe area on May 26. Ms. Ding Shuxian from Qushu Village, Tumen City was arrested by officers from the Yuegong Police Station on May 31. Both practitioners are currently detained in the brainwashing center of the Songlin Senior Care Center in Shixian Township.
Ms. Zhang Lanying from Shixian Township was arrested at home on May 31. Police officers subsequently took her to the Songlin Brainwashing Center. On the morning of June 15, Xie Deshuang, who had moved to Tumen City from Wangqing County, was arrested and taken to the brainwashing center by officers from the Wangqing County Police Department and the Dongguang Township Police Station. Before this occurred, both his wife and himself, had been subjected to a one-year incarceraton in a labor camp.
In recent years, authorities in the Yanbian Korean Autonomous Prefecture set up quite a few brainwashing centers. Officials from the Yanbian collaborated with agencies in different counties and cities, arrested many practitioners and took them to brainwashing centers after March 2011. In Yanji City, where the persecution was severe, practitioners were directly arrested at home and brought to brainwashing centers. If they refused to give up their belief in Falun Gong they were sentenced to one and a half years of forced labor. When practitioners were shown the notifications of their sentence, they noticed that their names had already been signed by someone else.
During the past year, three practitioners died as a result of maltreatment in these brainwashing centers in the Yanbian Korean Autonomous Prefecture.
Ms. Yin Fengqin falls and dies during forcefull arrest
On the morning of January 29, 2010, officials from the Shuangyang community in Yanji City broke into Ms. Yin Fengqin's home and planned to take her in for brainwashing. Noticing Ms. Yin's resistance, these officials called in officers from the Yanji 610 Office and the Domestic Security Division and then attempted to forcibly arrest her. While resisting the arrest, Ms. Yin fell from her balcony on the fifth floor and died.

Ms. Yin Fengqin
Ms. Wu Yingzi dies as a result of abuse in the Wangqing Brainwashing Center
Ms. Wu Yingzi from Wangqing County was arrested and detained multiple times by police officers of the same county. She was brutally tortured in the Wangqing Brainwashing Center. Due to long term and severe physical torture and mental abuse, she passed away in 2010.
Mr. Zhang Qingjun tortured to death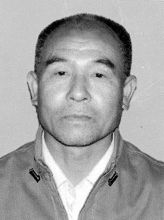 Mr. Zhang Qingjun
Mr. Zhang Qingjun from Shixian Township, Tumen City was arrested and taken to a brainwashing center in 2010. Officers transferred him afterward to a forced labor camp without following any legal procedures. There, Mr. Zhang suffered severe abuse and passed away several days later.
Authorities from Yanbian Korean Autonomous Prefecture continued to set up brainwashing centers in order to maltreat practitioners. It has been learned that some brainwashing centers are located in the following organizations: Xiuzu Hotel in Huichen City, Chunhua Tree Farm in Huichun City, Yanbian Forest Management Bureau, Dacheng of Yanji City, Yilan Town in Yanji City, Dongshengliming University in Longjing City, Yadong Reservoir in Helong City, Yanji Industry School, Wangqing County Reservoir and Songling Nursing Home in Tumen City.
In the past year, people from the 610 Office had arrested over 100 practitioners in the Yanbian Korean Autonomous Prefecture and set up over a dozen brainwashing classes to maltreat practitioners.
who assisted the 610 Office in brainwashing and torturing practitioners are as follows: Meng Xianbin, Mu Derong and Jing Meiying from Yanji City; Yi Zhenwen from Tumen City; and Liu Meijun from Antu County.
Responsible people and organizations:
Piao Haizi, head of the Yanji City 610 Office: 86-433-2518661
Jin Jingri, head of the Yanji City Police Department: 86-433-2512839 ext.3011 (Office), 86-13843383300 (Cell)
Domestic Security Division in Yanji City: 86-433-2525500
Xu Xiaofeng, head of the Domestic Security Division: 86-433-2521388 ext.3041 (Office), 86-433-2623155 (Home); 86-13904438836 (Cell)
Li Shunji, head of the Tumen City Political and Judiciary Committee: 86-433-3661010, 86-433-3659595, 86-18643375552
Wu Jilong, head of the Tumen City Domestic Security Division: 86-13944716667
Jin Guang, from the Tumen City 610 Office: 86-433-3665610, 86-433-3663755, 86-13694331929
Dong Haifeng, head of the Yuegong Police Station: 86-13904465005
Yi Zhenwen, a collaborator: 86-433-3630949, 86-13894331057