(Clearwisdom.net)
Ms. Li Zemei, in her 30s, is from Nuanquanhe, Yutian County, Hebei Province. She was tried three times and to three years in prison on May 17, 2010, to be served in Shijiazhuang Women's Prison .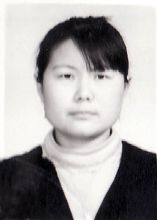 Picture of Li Zemei
Officers from Chengguan Police Station in Yutian County arrested Ms. Li on October 7, 2009. Her computer, printer, and other personal belongings were confiscated. She was taken to Yutian County Detention Center, and her family was not allowed to visit.
From March to May 2010, she was tried three times in Yutian County Court: on March 22, April 20, and April 29. Tang Lianhua was the presiding judge, additional judges were Sang Zetao and Zhang Baocun, the public prosecutor was Meng Qingguo, and the court clerk was Liu Liying. The court sentenced Li Zemei to three years in prison.
On March 22, 2010, her lawyer, Zhang Chuanli, from Beijing defended her for over two hours. He emphasized that being a Falun Gong practitioner does not violate Chinese law, and, because freedom of belief is protected by the Constitution, he requested Ms. Li's immediate release. The judge had to acknowledge that freedom of belief was protected by the Constitution, but they still did dare not release her.
Her lawyer also pointed out that, under the Constitution's guarantee of freedom of speech, writing and saying "Falun Dafa is good" are not unlawful activities. "Chinese law says that citizens have freedom of belief, and therefore the defendant should be set free immediately. Searching Ms. Li Zemei's house without a warrant was illegal, and all her personal effects that were confiscated should be returned to her immediately with compensation for her loss."
The lawyer emphasized that the current charge against her, based on criminal law No. 300 "Cults destroy law and order," had nothing to do with the practice of Falun Gong. He argued, "First, Chinese law does not state that Falun Gong is a cult. If it is not a cult, how can you use the 'Cults destroy law and order' statute to convict Ms. Li Zemei? Secondly, Falun Gong practitioners believe in Truthfulness-Compassion-Forbearance, and they like to communicate the universal law to help their fellow citizens become better people. This benevolent act is protected by the Chinese Constitution, so how can she be charged with destroying law and order? Which law and which order has been destroyed? Who are the victims? What kind of damage has been done?"
The lawyer emphasized that there was no legal way to prosecute Falun Gong since it is not a cult. The public prosecutor, Meng Qingguo, stated that the Supreme Court gave them that explanation. Ms. Li Zemei's lawyer asked to be shown the evidence and also pointed out the explanation from the Supreme Court carried no legal power. The presiding judge, Tang Lianhua, ordered the lawyer to cease talking about the legal explanation or classification of Falun Gong.
Public Prosecutor Meng Qingguo argued that, according to the Tangshan City , there was anti-Chinese Communist Party content in the Falun Gong brochures, and he stated that he would only listen to instructions from the 610 Office. The lawyer countered that the 610 Office had no legal right to interfere in the Constitution's "rule of the law" and no legal right to categorize Falun Gong, so its instructions were baseless.
The lawyer again asked for the release of Ms. Li Zemei. The court sought to deceive the public by pausing for a recess. Then they took Ms. Li Zemei back to Yutian Detention Center. When her mother wanted to see Ms. Li, the guard stopped her.
Ms. Li's parents are in their 60s, and her mother has had a stroke and can barely walk. Since their daughter's arrest, they have been terribly distressed. Her father drove her mother everywhere in a three-wheeled wagon, asking for the release of their daughter. They went to Chengguan Police Station, Yutian Public Security Bureau, and the courthouse. Because the the 610 Office threatened those presiding over Yutian County Court, the court tried Ms. Li twice more and finally sentenced her to three years in prison.
Individuals involved in persecuting Ms. Li:
Yutian County 610 Office Director Liang Zichao: 86-13832969400(Cell), 86-315-6118766 (Office)
Public Security Bureau Director Wang Zhanfu: 86-13780502222(Cell), 86-315-3163398(Home)
Detention Center Director Bi Dajun: 86-13832989621(Cell), 86-315-6154613
Yutian Court Presiding Judge Tang Lianhua: 86-315-6162097, 86-13933323423(Cell)
Courthouse Chief Wang Jianqi: 86-315-6110987(Home), 86-13831576188(Cell)