Mr. Guo Qingan and His Wife Unlawfully Sentenced to Prison
November 02, 2010
|
By a correspondent from Heilongjiang Province, China
(Clearwisdom.net) On September 30, 2010, Falun Gong practitioners Ms. Nie Shumei (51 years old) and her husband, Mr. Guo Qingan, from Yichun in Heilongjiang Province were to prison, Ms. Hie to nine years and Mr. Guo to six, by the Jinshantun District Court. Mr. Guo Qingan's father, Mr. Guo Chaoyang, passed away the day before sentencing.
Falun Gong Practitioner Mr. Guo Qingan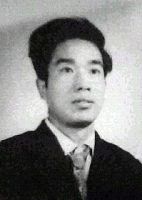 Falun Gong Practitioner Ms. Nie Shumei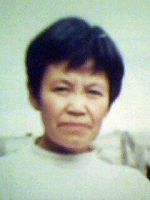 Prior to 1999, the parents of both of Mr. Guo and Ms. Nie practiced Falun Gong; everybody in their family cultivated. They all tried to be good people according to Truthfulness-Compassion-Forbearance. Their family was in harmony, and everyone was healthy and happy.
However, after the CCP started to persecute Falun Gong on July 20, 1999, the lies, threats, arrests brainwashings, and other mental and physical tortures made the practitioners in the Yichun area very fearful. At that time, the public security authorities at the Jinshantun District deceived the father, Mr. Guo Chaoyang, into going to the forest management area, the police department, the courthouse, and other places to brainwash him. Brainwashing is more despicable than physical torture, because brainwashing destroys and poisons the soul and makes the person do things he would not do otherwise. For instance, the public security authorities prepared copies of the Three Statements, including the , ahead of time, and they made practitioners sign those papers when their minds were hazy. Their goal is to completely ruin a person by destroying his conscience and sense of morality.
In this high-pressure and terrifying situation, Mr. Guo Zhaocang's wife passed away. Since Mr. Guo Qingan is disabled and does not have full use of his feet, his wife, Ms. Nie Shumei, had to shoulder all the heavy labor in the family and care for Mr. Guo Zhaocang, her father-in-law, as well as her own elderly parents. Ms. Nie also had to take care of their chickens and work the farm to support their son in college. Ms. Nie endured the hardship as a practitioner should, and her neighbors all complimented her as a good person.
On April 12, 2010, officer Ji Zheng from Kangda Police Station in the Jinshanzhun District in Yichun and two local policemen broke into Ms. Nie's home and searched it. Mr. Wang Zhiqian (about 65 years old) was visiting and was also searched. Mr. Wang asked the intruders to show their identification and warrant. Ji Zheng and the others could not come up with any legal documents, but they still ransacked Ms. Nie's home. They took some electric appliances and printers. Mr. Guo Zhaocang, Mr. Wang Zhiqian, and Mr. Guo Qingan were arrested. Ms. Nie was arrested on her way home.
Ms. Nie; her husband, Mr. Guo Qingan; and Mr. Wang were taken to Jinshanzhun District Police Station. Policemen Huo Shiwei ( 3732984, 13846647555), Zhang Wei, and Tao Xuiwei tortured them with "Carrying a Sword on the Back" (The victim's hands are tied behind his back with one hand over the shoulder and the other hand against the lower back. A great deal of force is used to pull the two hands toward one another and then they are handcuffed together), the , brutal beatings, and other methods. Huo Shiwei took Mr. Wang to a room on the second floor at 10 a.m. on the 13. The curtains were drawn as they entered the room.
Around 6 p.m. on April 13, Jinshanzhun police went to Xiaokunlun Forest Management Station and arrested practitioners Yan Tingying, 51, and Li Qifeng (Xiaohong). They also arrested Wang Ying from the Leyuan Forest Management Station. Mr. Guo Zhaocang was sent home after paying 5,000 in extortion. Wang Ying also paid several thousand yuan before she was released.
Ms. Nie and Mr. Guo Qingan were held in the Xilin Detention Center for five months. Mr. Guo Zhaocang worried about his son and daughter-in-law every day. He said that the CCP was evil and the police department inhumane. He also worried about the family. How happy his family would have been if Falun Gong were not persecuted, and he wished the persecution would end soon.
On September 9, Ms. Nie and Mr. Guo Qingan were secretly brought to trial without their family being notified. Mr. Guo Zhaocang was grief-stricken; he also feared for his son and daughter-in-law's safety. Mr. Guo fell and passed away the morning of September 29.
The CCP persecution of Falun Gong has been tragic for many Chinese people: many families are broken; elderly parents are left without care; many family members are implicated and threatened. The CCP squanders the nation's manpower and a tremendous amount of money to torture and harm a group of people who want to live according to Truthfulness-Compassion-Forbearance.
October 25, 2010